Modi's bold move to press ahead with Air India sale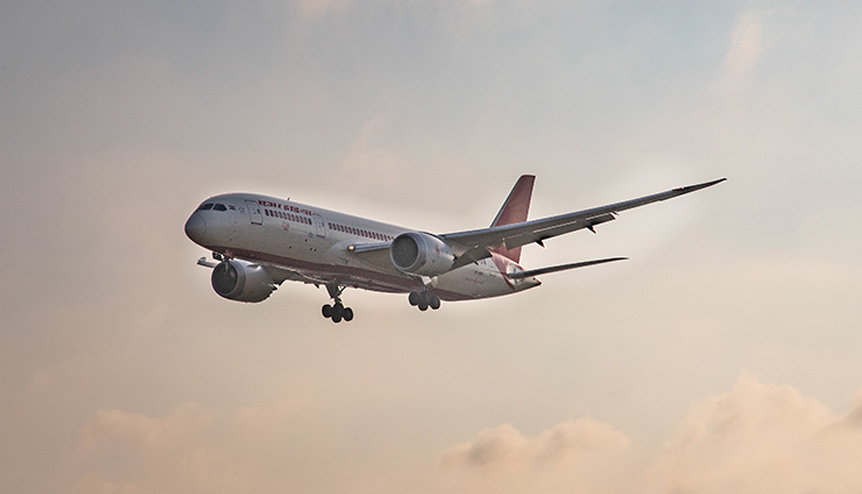 By pressing ahead at this time with the privatisation of Air India and announcing that Non Resident Indians will be allowed to bid for and buy 100 per cent of India's ailing national carrier, Modi is proving himself to be unabashed about continuing to walk the talk on economic reforms, writes India Inc. Founder and CEO Manoj Ladwa.
In a bold decision, the Modi government is going ahead with the privatisation of the perennially loss-making national carrier Air India.
I call it bold not just because of the timing but also because it has taken considerable political courage to also allow non-resident Indians (NRIs) to bid for and buy up to 100 per cent of the ailing airline.
Reforming rules to allow NRI ownership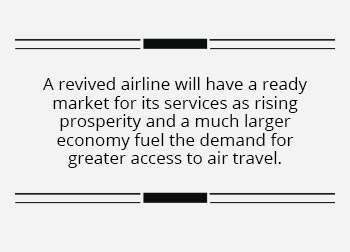 I have come across reports in sections of the Indian media that this decision falls foul of the Substantial Ownership and Effective Control (SOEC) rules of the Aircraft Rules 1937. Under these norms, an air operator permit is granted to a company only if it is registered in India, the chairman and two-thirds of its directors are Indian citizens and the substantial ownership and effective control is vested in Indian nationals or the Indian government. Under these norms, NRIs could own only up to 49 per cent stake in Air India.
But in keeping with its commitment to make India a globally preferred destination for FDI, the Modi government will dilute these norms to allow NRIs to own 100 per cent in the airline. In January, the government came out with a Preliminary Information Memorandum (PIM) for the sale of its 100 per cent stake in Air India. Also on the block are budget airline Air India Express and the national carrier's 50 per cent stake in AISATS, its joint venture with Singapore Airlines.
Have you read: Air India sale to boost Modi government's reformist credentials
The privatisation of Air India will test Modi's reformist resolve
There's no 'right time' to sell Air India
I have also come across criticism over the timing of the sale. Privatising a loss-making airline at a time when the global aviation industry is struggling for survival in the wake of the Covid-19 outbreak is not the wisest thing to do, is the argument being put forward by some well-meaning critics.
That, excuse the harsh turn of phrase, is complete tosh! There is no "good time" to sell a chronically loss-making, money guzzling asset like Air India. The longer the government holds on to the airline, the more public money it will have to pour into it. This money will, perforce, come at the cost of much needed development and/or infrastructure-related expenditure. So, by throwing good money after bad – that's what deferring the sale of Air India will do – the Indian government will be doing its citizens a great dis-service.
India to have a fifth of global workforce by 2025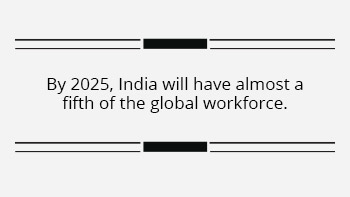 Look at what a potential buyer stands to gain: By 2025, India will have almost a fifth of the global workforce, according to a 2017 Bloomberg analysis of United Nations population data. Hence, a revived airline will have a ready market for its services as rising prosperity and a much larger economy fuel the demand for greater access to air travel. As we have seen already over decades now in the IT industry, India has a burgeoning young and enterprising population which sees that world as its oyster.
Regional airline hub
Then, a strong Air India, in private hands, will provide India with several collateral advantages as well. I have, like many of my fellow people of Indian origin who regularly fly to India, have often wrung my hands in frustration to see a large and proud country like India being reduced to the status of a feeder market for airline hubs in the Middle East. For example, the UK's international standing is undoubtedly strengthened by the global connectivity that British Airways provides and the brand it conveys.
Yet till now India has undersold itself by being satisfied as a feeder rather than a leader in the aviation industry. Instead, it can with the right ownership and inspired private leadership can position itself as a major regional airline hub. Thus, not only will it gain from the flow of transit passengers and additional flights but this will also help position India as a major aircraft maintenance and overhaul centre. A financially stable and operationally viable Air India can help India in this regard.
Burnishing India's reformist image
And finally, the sale of Air India will burnish the Modi government's reformist credentials by proving to the world that it is walking the talk on its commitment to the private sector. I have always passionately believed that government's have little business to be in business. But have every reason to support business through enlightened and timely policies, and that also means biting the bullet on past mistakes.
This decision to privatise Air India and the prospect of a truly modern, well run world class airline, I am sure, will help attract foreign investors to India in several unrelated sectors as well.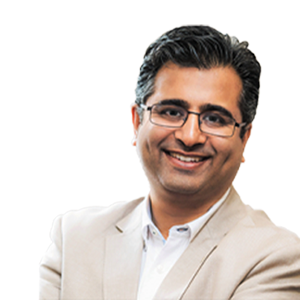 Manoj Ladwa is the Founder and CEO of India Inc. publishers of India Global Business.