Modi says artificial intelligence is as real as it gets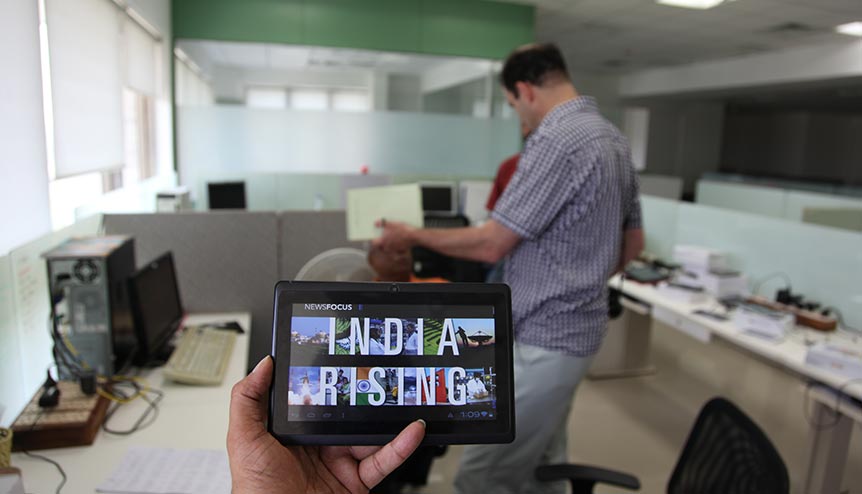 Indian prime minister Narendra Modi's call for the responsible use of artificial intelligence (AI) to protect the world against weaponisation of AI by non-state actors is valid in these times.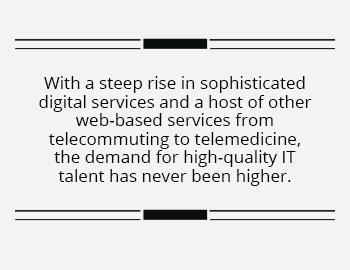 Indian Prime minister Narendra Modi is pulling out all the stops to ensure that Indian commerce across all its platforms remains pro-active, ambitious and aggressive.
Modi's call for the responsible use of artificial intelligence (AI) to protect the world against weaponization of AI by non-state actors is valid in these times when external players are using the internet in an unaccountable and irresponsible fashion to destabilise and disrupt.
AI has a crucial role to play in industry as it evolves during the time of a global economic slump caused largely by the effects of a devastating pandemic. The Indian economy is fighting off the after effects of this but it also realized that reboot, reset, agility and adaptability are important, but disruptive, ways to counter the phenomena of the pandemic.

Read more:
Covid-19 drives data centre and storage industry boom in India
Artificial Intelligence the buzz word in start-up ecosystems
Artificial Intelligence is bringing intuition to Cyber Security
Why India's IT sector is on the cusp of a global metamorphosis
AI relevant across sectors
AI is relevant in sectors like agriculture, creating the next generation urban infrastructure and ensuring that disaster management systems are stronger. Success is assured if there is collective responsibility, accountability and transparency in algorithms.
It is not surprising that as more companies around the world go virtual and Covid-19 speeds up the digitisation of almost all aspects of consumer life – from retail and banking to health and communications – it comes as no surprise that there has been a spike in transparency and service delivery. To boost this pattern further companies are resorting to lateral hiring.
This is why establishments like Wipro, HCL, TCS and Infosys never stopped hiring new talent. They were ahead of the curve in predicting the future and they drew up their plans in accordance with it. This coincides perfectly with Modi's call for India to become a global IT hub.
More to read:
Toppr raises $46mn in funding led by Foundation Holdings
The world wants a piece of the Indian innovation pie
India's ties with Israel will acquire a new definition
The Indian healthcare industry is poised to address domestic and global requirements
UK-India Tech Partnership takes an innovative approach
Rise in digital services
With a steep rise in sophisticated digital services, e-learning for schools, a boom in e-commerce (retail, banking and health services) and a host of other web-based services from telecommuting to telemedicine, the demand for high-quality IT talent has never been higher – and India stands to gain immeasurably as a global supplier of IT services and skilled human resources.
Wipro, for instance, continues to invest in cloud, automation, artificial intelligence (AI) and digital platform for developing various technologies and this pattern also holds firm amongst Wipro's rivals and other collaborators. This conversely throws light on the reasons why the world's top IT and data blue chip behemoths are focusing their future plans on India.
Still more to read:
Cutting edge tech the key to reshaping the hotel industry post-pandemic
Reimagining learning: Growth of EdTech Start-ups in India
New era beckons for India's medical devices industry
Sweden offers tremendous opportunities for start-ups
India can get a lion's share of digital transformation opportunities
Keeping abreast of future trends
To keep abreast of all future trends India has launched the National Education Policy 2020 which focuses on technology-based learning and skilling as a major part of education. E-courses will also be developed in various regional languages as well to ensure inclusivity across the length and breadth of the country. To assist this idea a National Educational Technology Forum is being formed to create an e-education unit to boost the digital infrastructure, digital content and capacity.
A 'Responsible AI for Youth' program launched this April has brought in more than 11,000 students from schools who completed the basic course and are on their way to building AI projects.
But while dwelling on the importance of AI, Modi has driven home the fact that human intervention, creativity and emotions should never be discounted for. And this is where the best talents should be identified and brought into the fold for continuous research and development and furthering the boundaries. AI is only diversifying human thinking instead of replacing it. This is why India's IT sector is on the cusp of a major transformation.
Indian IT makes statement of intent
At last count the sums all add up for the industry to make a statement of intent. The IT industry has blown up into a $200 billion colossus among industries, with more and more investment pouring in from global players, largely by offering cost-effective solutions and outsourcing jobs for global entities. The impact of the Covid19 pandemic has ensured that the services offered by this sector has grown in quality and broadened in range. According to International Data Corporation (IDC), widespread adoption of cognitive systems and AI across industries will drive worldwide revenues for the AI industry from nearly $8 billion in 2016 to more than $47 billion in 2020.
Ergo, the Indian IT sector could not just become the first pit stop for supplying IT services but a global leader in digital innovation and strategy as well. The IT and AI party is only just beginning in India and it is an exclusive guest list.