Modi, Morrison close ranks against Chinese antics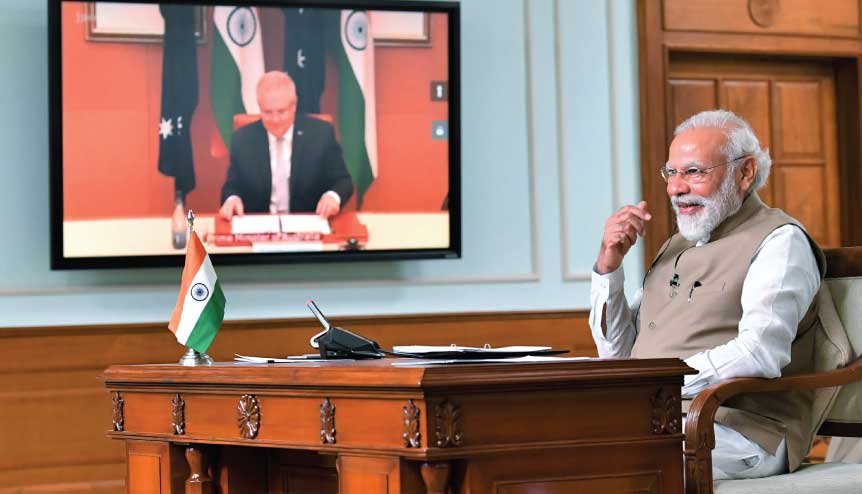 A pact to allow Indian and Australian militaries to use each other's bases, upgrading the 2 + 2 dialogue to the level of ministers and a joint call to promote peace, security and stability in the Indo-Pacific signal a new determination in New Delhi and Canberra to deepen bilateral engagement and present a common front against a rising hegemon.
Now, one can add samosas, mango chutney and khichdi to the Indo-Australian mix that has long been characterised by cricket, curry and the Commonwealth.
Related stories: Can virtual talks lead to real actions for Australia and India?
Australia wants to come out on top with India
The first virtual summit between Indian Prime Minister Narendra Modi and his Australian counterpart Scott Morrison had its share of lighter moments, with the latter offering (virtually) Modi his homemade samosas (an Indian savoury snack) with homemade mango chutney. He also promised to treat the Indian Prime Minister to khichdi (a popular Indian rice and lentil porridge) prepared in his kitchen at their next (physical) meeting.
Real potential of bilateral ties
The bonhomie wasn't just for the media. After decades of benign neglect and ideological blinkers, the two big powers in the Indian Ocean are exploring the real potential of their bilateral relationship.

The Indian Ocean, the entire Indo-Pacific – and, indeed, India and Australia – are facing a concerted but undeclared assault on their geographical, political and economic interests by an increasingly assertive and aggressive China.
Eye on China
Though neither New Delhi nor Canberra said so, diplomats and foreign policy experts in India are unanimous that Beijing was the 800-pound gorilla in the (virtual) room as Modi and Scott raised their relationship to the level of a Comprehensive Strategic Partnership. And following similar arrangements with the US and Japan, the two countries agreed to upgrade their 2 + 2 dialogue to the level of defence and foreign ministers of the two countries.
Significantly, India now has this 2 + 2 mechanism with all the members of the Quad, whose formal existence Indian policy makers prefer to underplay for strategic reasons.

Making amends for past neglect
With this, Modi has set the tone for correcting a historical Indian neglect of Australia that successive Indian governments have been guilty of. Partnering with Australia will open up significant economic, diplomatic and military avenues for both countries. India is the world's fifth largest economy and Australia the 13th largest. Both countries have close ties with the 10-nation ASEAN bloc and both nations want to ensure the freedom of navigation in an Indo-Pacific region that is peaceful, open and prosperous.
Before Modi's 2014 visit to Australia, the late Rajiv Gandhi was the last Prime Minister to visit that country. But shedding the ideological biases of the past, the current Indian Prime Minister is leading India into a closer diplomatic and strategic engagement with large democracy that can be a crucial ally in the global quest for a free and multi-polar Indo-Pacific region.
Closer military engagement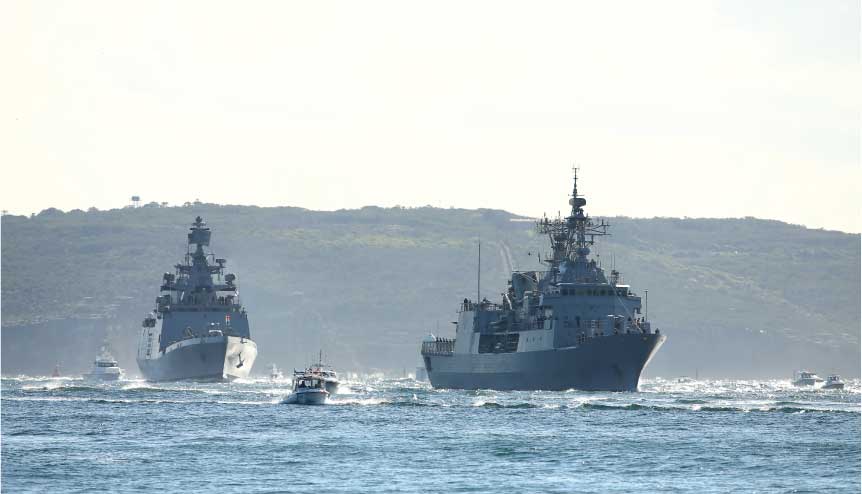 The Australia-India Mutual Logistics Support Arrangement, which allows the two countries to use each other's military bases, and the Defence Science and Technology Implementing Arrangement have to be seen in the light of growing Chinese assertiveness and heightened naval presence in the Indian Ocean. The two pacts will deepen military cooperation between the two countries.
"Strong ties with Australia are not only important for our two nations but also for the Indo-Pacific region and the whole world," said Modi, to which Morrison responded: "Australia is committed to an open, inclusive, prosperous Indo-Pacific and India's role in that region – our region – will be critical in the years ahead."
Trade to anchor relationship
Trade and economic ties, neglected by both countries, will play an important role in the emerging convergence of interests. Bilateral trade, at $21 billion per annum, is way below potential. To correct this drift in the economic relationship, the countries have resumed negotiations over the India-Australia Comprehensive Economic Cooperation Agreement (CECA) which were suspended in 2015.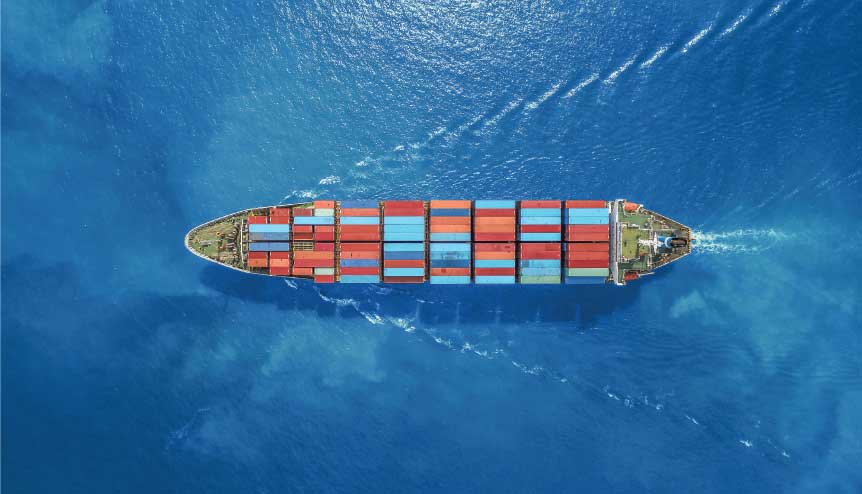 A robust trade relationship will not only deepen relations between the two countries, it will also enable Australia to temper some of the economic pressure it is facing from Beijing, which suspended beef imports from Australia, imposed tariffs on barley imports and issued an advisory warning its citizens to avoid travelling to Australia to "punish" Canberra for joining some nations in calling for an independent enquiry into the origins of the Covid-19 virus.
The big picture
India's deepening engagement with Australia must be seen in the light of its elevated military relationships with other countries – such as the US, Japan, South Korea, Singapore, Vietnam, the UK and France – that have a stake in ensuring a free and open Indo-Pacific.
Strong foundation
This is a good beginning. But as the doyen of contemporary Indian strategic thinking C. Raja Mohan wrote recently: "Modi and Morrison must raise the level of ambition, for the scale of the security challenge in the Indo-Pacific demands more than incremental steps…."
Modi and Morrison have laid a strong foundation for that.