Modi government reforms labour laws to make India globally competitive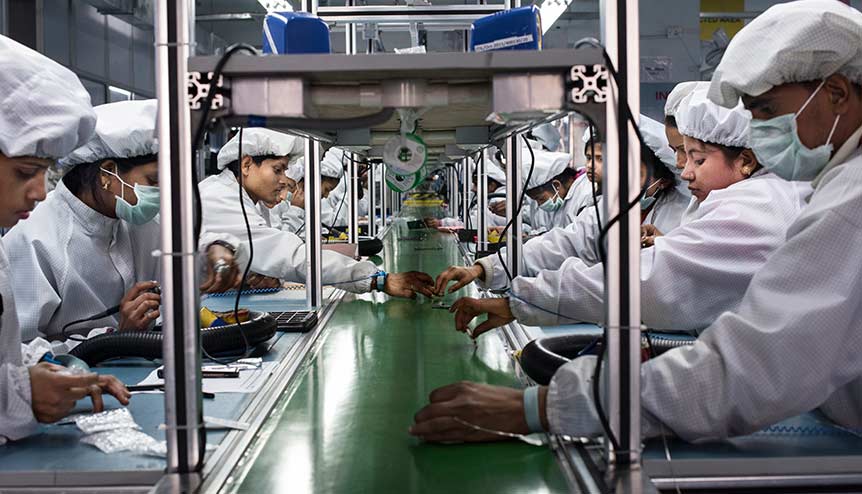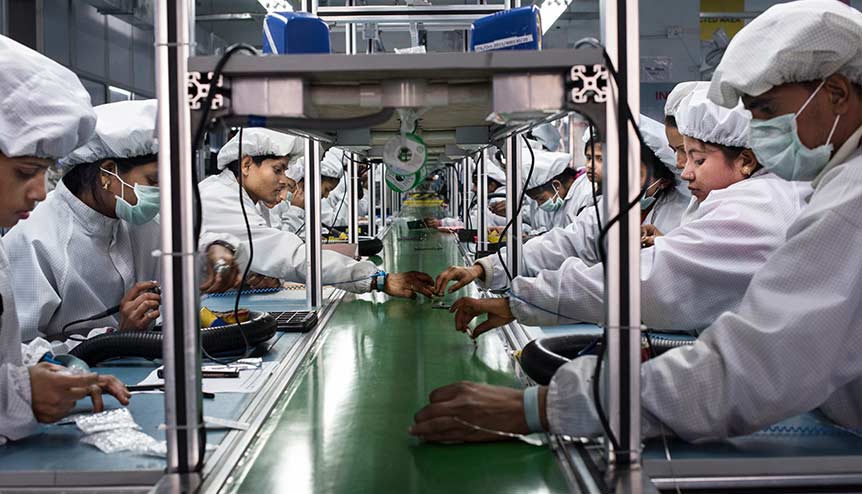 In a major new reforms initiative, the Indian government has replaced more than 40 central laws and over 100 state-level statutes on labour with four comprehensive labour codes to improve the ease of doing business and to address concerns of domestic and foreign investors without compromising on worker benefits.
The Narendra Modi government pushed through another major reforms measure to make India a globally competitive manufacturing hub by passing three labour codes to simplify India's archaic and labyrinthine central and state-level labour laws and make it easier for foreign and Indian companies to conduct business activities in the country without in any way compromising on workers' welfare.
The Indian Parliament this week passed the Industrial Relations Code, the Occupational Safety, Health & Working Conditions Code and the Social Security Code. Last year, it had passed the Code on Wages, 2019, which consolidates four laws relating to wage and bonus payments.

Have you read?
States compete for far-reaching labour reforms in India
Unshackling labour from outdated regulations
Wage Code Bill signals Modi government's determination to reform Indian labour laws
India's radical and much needed civil service reforms
Bold reforms now could set India on a high growth trajectory
India needs to speed up judicial reforms to attract larger volumes of foreign investments
Together these four labour codes consolidate and reconcile more than 40 central labour laws and over 100 state laws on the subject that often contradict each other, making labour compliance a nightmare for businesses operating across the country.
For example, there is no universally accepted definition of wage across the country. This leads of differences in interpretation, frequent litigation and a perverse incentive for industries to stay small to avoid onerous provisions that kick in with higher labour counts.
These four codes will replace the welter of federal and provincial laws once the President of India gives his assent to the Bills passed by Parliament.
India's parliament has passed three laws to connect more workers with welfare amid concerns that compromises on their legal rights. https://t.co/T9vJNyGCdU

— Thomson Reuters Foundation News (@TRF_Stories) September 25, 2020
Why these new codes are necessary
One of the major factors impeding India's global competitiveness and hindering the entry of large global manufacturing companies looking for alternatives to China is India's rigid, stringent and outdated labour laws.
But Indian governments have shied away from trying to reform this because of opposition from labour unions and the political parties to which they are affiliated.
India ranks 103rd out of 141 countries on the competitiveness of its labour market, according to the World Economic Forum (WEF). Then, a research paper by University of Kent economist Amrit Amirapu and the Pennsylvania State University's Michael Gechter found that India's restrictive labour regulations are associated with a 35 per cent increase in a company's labour costs.
Several onerous procedures apply to companies with 10 or more employees; this has given rise to the practice of businesses incorporating several companies just to report under 10 employees. This is among the main reasons for the high cost of compliance with India's labour laws, including costs from corruption.
Another oft-repeated complaint against India is the prevalence of the so-called Inspector Raj – intrusive inspections by government officials that become a tool to harass businesses and extract rent from them.
The new codes address all these issues without in any way cutting back on worker benefits.
Read more:
India's $23 billion manufacturing package packs a punch
The lights are shining in rural India
Sitharaman's reforms package is the real deal and not just window dressing
Nirmala Sitharaman's reforms enable foreign investors to enter power sector
Reforms to uncork 'Make in India' defence contracts worth billions
Nirmala Sitharaman announces paradigm-changing reforms in a wide range of sectors
Modi begins crucial reforms of India's bureaucracy
The Code on Wages 2019
The Wage Code Bill replaced four related legislations – the Payment of Wages Act, 1936, the Minimum Wages Act, 1948, the Payment of Bonus Act, 1965, and the Equal Remuneration Act, 1976.
Addressing the Rajya Sabha after the passage of the Bill, Minister of State for Labour and Employment Santosh Kumar Gangwar had said last year: "The Code on Wages will ensure statutory protection for minimum wages and timely payment of wages to approximately 500 million workers in the organised and unorganized sectors… It will also do away with regional imbalances and wage variations with a floor wage to be determined by a Tripartite Committee comprising representatives of trade unions, employers' organisations and state governments."
Industrial Relations Code 2020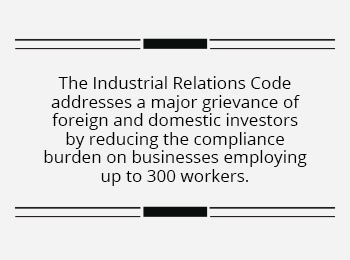 This new code addresses a major grievance of foreign and domestic investors by reducing the compliance burden on businesses employing up to 300 workers.
Such businesses will no longer have to frame standing orders – defined as rules governing the conduct of employees at industrial units. It is now mandatory for units with 100 or more workers to do so.
Then, the Code makes it mandatory for labour unions to give at least two weeks' notice before going on strikes. This provision currently applies only to public utility services.
The new law also does away with multiple licenses required under different central and state laws and provides for a single licensing mechanism and will, thus, improve the ease of doing business in India.
As the name suggests, this Code also revamps outdated laws on industrial disputes by simplifying the adjudication procedures. This is expected to lead to early resolution of labour disputes.
Opposition parties like the Congress and the Left and trade unions have objected to this Code saying it will make it easier for employers to hire and fire workers but the law addresses this issue by providing for a reskilling fund to help train workers who may lose their jobs.
Occupational Safety, Health & Working Conditions Code 2020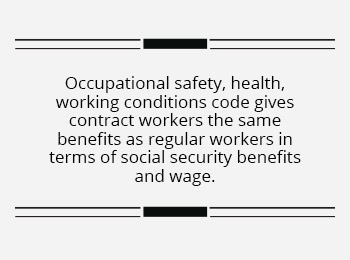 This Code lays down the safety standards that have to be followed by different sectors and mandates the number of hours that employees can be made to work, specifies their leave and other entitlements. More importantly, it recognises the rights of contract workers, also called fixed-term employees, and gives them the same benefits as regular workers in terms of social security benefits and wages.
The code lays down an eight-hour workday for all workers and a maximum of six working days a week. Businesses wanting their employees to work more than eight hours a day will have to pay them overtime wages at twice the regular rate. This will be applicable to all units regardless of size.
By mandating companies to provide social security to contract workers, the law gives them some level of security. This crucial reform will allow Indian cos to hire fixed-term employees depending on seasonal demand.
This will help the gifting/toy/furniture sectors Make in India. These typically see a spike in demand in the lead-up to the festive season and allow Indian companies to service the Christmas market in the US and in Europe and other parts of the world without having to take on board workers for the full year.
The new Code specifically mandates the equality of women employees, who can now be engaged in all types of work in all businesses. And subject to health and safety considerations, they can work before 6.00 am and beyond 7.00 pm but only with their express consent.
In another woman-friendly measure, the law says no business can employ a woman for six weeks following the delivery of a child, miscarriage or medical termination of pregnancy.
Then, in a pathbreaking provision, this Code mandates businesses to provide separate toilets and locker rooms for male, women and transgender workers.
Social security code
This will replace nine social security laws, including Employees' Provident Fund Act, Employees' Pension Scheme, Employees' Compensation Act and Maternity Benefit Act, among others.
This code brings workers in the unorganised sector as well as freelance workers, who are sometimes called gig or platform workers, into the ambit of social security coverage and mandates companies such as Uber, Ola, Zomato and others to set aside 1-2 per cent of their annual turnover in a social security fund, to be administered by the Government of India, for their workers.
It also extends social security cover for agricultural workers for the first time and eases the conditions for payment of gratuity to employees, including those on fixed term contracts.
New Codes to make India globally competitive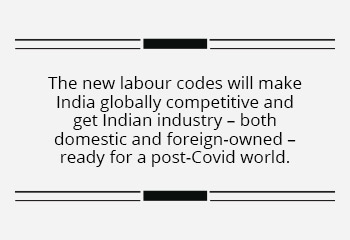 India has watched helplessly as many contract manufacturers and western MNCs in China have set up factories in the Philippines and Vietnam and even Bangladesh as this country's labour laws made it globally uncompetitive.
For example, these countries have several export-oriented factories employing 10,000-plus workers each in sectors such as garments, footwear, toys and jewellery.
But investors are reluctant to set up such large factories in India because labour law compliance costs alone would make them globally uncompetitive.
The new labour codes are expected to address these concerns, make India globally competitive and get Indian industry – both domestic and foreign-owned – ready for a post-Covid world.