Mobile handset market in India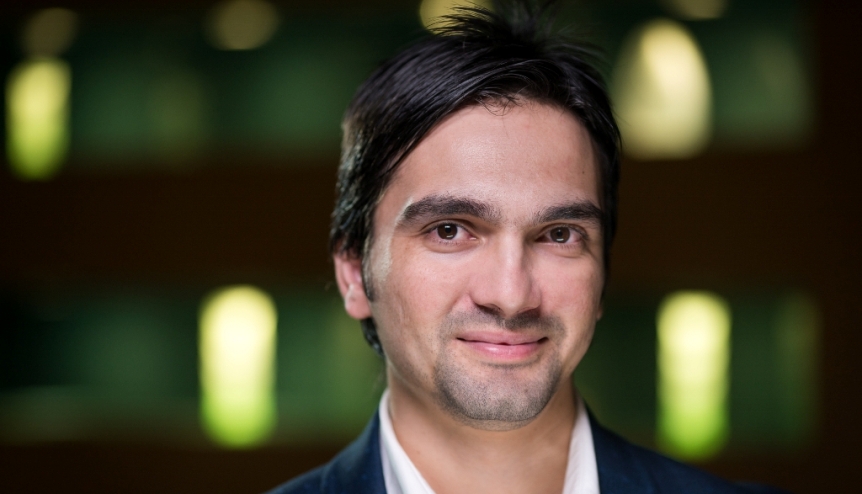 Digital India in sync with Make in India will enable local innovation in the mobile phone market, writes a telecom analyst.
Indian mobile phone demand was catalysed by the entry of international brands like Samsung and Nokia during 2006-2010. The market at the time was predominantly driven by feature phones. The scenario changed fast with the introduction of Android phones by international brands in 2009 and later by local brands since 2010. The advent of smartphones propelled mobile phone growth especially in the "mobile first" economies such as India.
During 2010-2014, the Indian brands like Micromax, Karbonn, Intex, Lava and others brought innovative features in the market tailored to local needs and preferences, from dual sim to large battery to music phones to 3G/4G powered smartphones at affordable price points. During 2011-17, the number of smartphone users increased nearly 15 times from 25 million users to 370 million in 2017. However, smartphone penetration is still 47 per cent, considering the total number of mobile handset users and even lower considering the market potential with 1.3 billion population of the country.
Having said that, the market is growing in absolute volume terms, and we forecast eight out of 10 mobile phones sold in India in 2020 will be smartphones.
India in Context of Global Mobile Phone Market
India recently surpassed the US to become the second-largest smartphone market in the world in terms of active users and it also remained one of the fastest-growing markets in the world. The Indian smartphone market grew 19 per cent in calendar year (CY) 2016, much higher than other major countries like US, China, Indonesia and Brazil.
Approximately a billion smartphones are expected to be sold in India over the next five years, driving the number of smartphone users beyond the 600-million-mark, which implies almost 55 per cent of the population will have a smartphone. These trends in predicted market expansion, present a substantial opportunity for every player in the mobile value chain when the second-largest mobile phone market by volume is still under-penetrated and growing, while smartphone demand has waned for the rest of the world. The high potential for growth makes the Indian market attractive for hundreds of brands to enter every year and generate scale as demand in their existing markets nears saturation.
While urban India has seen significant mobile phone adoption, the gap between urban and rural tele-density is still significant. As per Telecom Regulatory Authority of India (TRAI), the overall tele-density in India at the end of Q2 2017 was 92 per cent, with urban tele-density at 168 per cent and rural tele-density at 57 per cent out of the total subscription base of around 1.18 billion.
This suggests that the next wave of growth will be driven by growth in rural India, fuelled by growing smartphone penetration and further catalysed by the rollout of LTE networks. In addition to this, the government has launched certain initiatives such as Digital India, that aims to bridge the rural-urban digital divide. Programmes such as Make in India in sync with Digital India will enable local innovations with the potential for many new digital start-ups to enable deeper integration of local features and services. Thus, locally manufactured cheaper mobile phones integrating ubiquitous cellular powered internet connectivity with localisation of content and services, can engage the next hundreds of millions of users to drive the digital revolution in India. The growing digitally connected smartphone user base – will drive revolutionary digitisation across the e-governance, healthcare, banking, education and entertainment sectors.
Smartphone Growth in India
Growth of Chinese Brands
The competitive landscape has changed radically over the past few years in India. Today, close to 170 brands compete in the market with the top 20 brands capturing some 85 per cent of the total volumes. In terms of rankings, Samsung and local Indian brands dominated the overall phone and smartphone market for the past few years, but the smartphone rankings have been quite volatile for the past few quarters due to the growth of Chinese brands.
Understanding Indian consumers was the key challenge for Chinese OEMs, which Chinese brands have overcome well enough. They identified the gap and created an opportunity to cement their place within the market. A year ago, Indian OEMs such as Micromax, Lava, Intex and Karbonn were among the top five OEMs in Indian smartphone market; however, they were displaced by Chinese OEMs within a year.
One of the key reasons for the growth of Chinese brands is their affordable flagship offerings with stand-out features including strong design language and their ability to leverage deeper access to the Shenzhen-based manufacturing and supply chain ecosystem. It is important to understand how the Chinese mobile phone ecosystem has developed and how they have transformed "Made in China" over the last decade.
Chinese brands and the entire supply chain have risen significantly on the mobile phone and smartphone experience curve. Chinese suppliers are now experts in hardware design, software and user interface integration. They have built a robust original design manufacturer (ODM) and supplier network. This has been possible due to local original equipment manufacturers (OEMs) investing heavily in local manufacturing, R&D backed by government incentives, favourable policies cashing in on strong domestic demand as well as export consumption.
Once part of a robust integrated ecosystem, these manufacturers have expanded beyond home markets into new markets, such as India, by leveraging their product expertise. Furthermore, these brands have also been aggressive in terms of their device launches and capturing key marketing trends to offer well-designed products at competitive price points with clever marketing and robust channel strategies.
At the entry-level segment, Indian brands have been at par with the Chinese brands, however, average selling price (ASP) of smartphones jumped from $135 to $170 within a year. Most of the Chinese brands are competing in the $75-$200 price segment, which is important in the overall contribution to sales. This segment used to be dominated by local Indian brands and global brands such as Samsung. But Chinese brands were quick to grab the opportunity, while Indian brands were late to react to the changing market dynamics and failed to catch the eye of Indian consumers. Chinese players had strong access to the Shenzhen ecosystem and better supplier relationships. This helped them to quickly align their portfolio to the bestselling price-points, whereas, for Indian brands it meant scaling up and expanding their portfolio in new price segments which impacted their go-to market strategy especially after demonetisation impact. Apart from this, Chinese players also outspent their rivals backed by aggressive marketing campaigns. Although some Indian brands (such as Karbonn and Celkon) had weaker portfolio in budget category smartphones, other Indian brands (such as Micromax, Intex and Lava) came up with stronger portfolio in that category which helped them regain some market share in Q3 2017.
Indian brands can benefit from the Make in India and Digital India initiatives from the government to take control of manufacturing rather than depending on outside ODMs to design and manufacture their products. To succeed, local brands must develop strategies that allow the development of sustainable competitive advantages while also neutralising the threats from Chinese brands. This calls for innovation and investment in R&D, building in-house capability with greater possibility of localization, quality control and differentiation.
Rise of Online Channels in India
Back in 2014, Flipkart experimented with an exclusive online launch of Motorola's Moto G series. Moto G series did well, and other brands recognized the potential of online channels, especially Chinese OEMs looking to penetrate the Indian market. Online channels were a safe bet for Chinese OEMs, as they required reasonably lower investment as compared to offline channels. Online platforms also provided OEMs with an easy entry into Tier II, III cities where brand consciousness was relatively less than metros. This helped them minimise delivery time to consumers in a vast country like India. Realising the opportunity, ecommerce firms such as Flipkart and Amazon also invested heavily in distribution capabilities, including fulfilment centres and logistics partners across India. Unlike 2014, OEMs are leveraging different ecommerce platforms for different devices now, with each OEM having an exclusive ecommerce partner for each model. To drive the sales further, ecommerce platforms are now organizing online sales events such as Flipkart's Big Billion Day and Amazon's Great Indian Festival, like Black Friday in the US and Singles Day in China.
Online consumers are known to be smart consumers who usually compare products at different levels before making a purchase decision. However, among all the smartphone brands sold through online channels, Xiaomi is one brand

% of Smartphone Shipments Domestically Manufactured-by Brand and Brand Origin (in %,July 2017)that totally stands out from the crowd. In last one year, Xiaomi's market share increased from 6.3 per cent in Q3 2016 to 22 per cent in Q3 2017 making it the second highest selling brand after Samsung. Xiaomi has dominated the online channels while accounting for nearly 50 per cent of the total smartphone sales. With focus on spec-heavy smartphones in cost sensitive price bands, it has been successful in luring Indian consumers. Xiaomi was smart enough to hit the sweet spot by offering best deals at cost sensitive price bands that drive the volume sales. Xiaomi's Redmi Note 4, Redmi 4 and Redmi 4A were top smartphone models in Q3 '17 with highest shipments targeting budget segment. In case of Samsung, Galaxy J2 and J7 has been their key offerings in the same price band. There is a significant difference in smartphone specifications between the key offerings within these price bands. Hence, Samsung must come up with a different value proposition within these price bands to regain the attention of Indian consumers.
Chinese firms driving the 'Make in India' campaign in smartphones
The Indian government also aims to make China-like ecosystem, which will include component level manufacturing. At present, majority of the brands are importing mobile phone components in SKD (semi-knocked down) form and assembling them in India. However, not all brands have been able to achieve assembling of a 100% of smartphone shipments sold in India. On that note, Chinese firms are leading from the front under the 'Make in India' campaign. They were quick to set-up assembling units in India (as compared to Indian brands) and now they plan to further localize the manufacturing by setting up SMT (Surface Mount Technology) lines, to localize local assembly of PCBs (Printed Circuit Boards) – a major cost component of smartphones.
Growing Investments
At present, India is one of the most attractive investment destinations for mobile phone manufacturing. Nearly 95 companies have set up their manufacturing units in India, within a short period of time, manufacturing over 100 million mobile phones in India. Majority of them have chosen Noida as their location, making the city a mobile phone manufacturing hub. Several EMS (Electronics Manufacturing Service) players have also come forward, considering the volume of opportunity. These players include global manufacturing leaders such as Foxconn, Wistron, Flextronics, Jabil, etc. Overall, the industry has attracted more than half a billion dollars of capital investments, with a significant investment from Taiwanese ODM Foxconn operating under the name of "Rising Star India", with facilities in Sri City and Pune.
Future Outlook
Going forward, we expect the Indian market to grow significantly, especially in the case of smartphones. Existing players are realigning their market strategies to further penetrate online and offline channels. Also, Jio's disruption with its 4G feature phone can prove to be a game-changer, considering the price sensitive Indian consumers. Hence, we can expect further changes in existing market placement of Indian, Chinese, and Global OEMs. The aggressive approach by existing brands is expected to drive innovation and manufacturing localisation in line with the Make in India campaign. Together, existing market forces are expected to benefit the Indian consumers in future.
Tarun Pathak is an Associate Director with Counterpoint Technology Market Research and India-based telecom analyst.