Minerals sector reforms to usher in transparency, increase competition, efficiency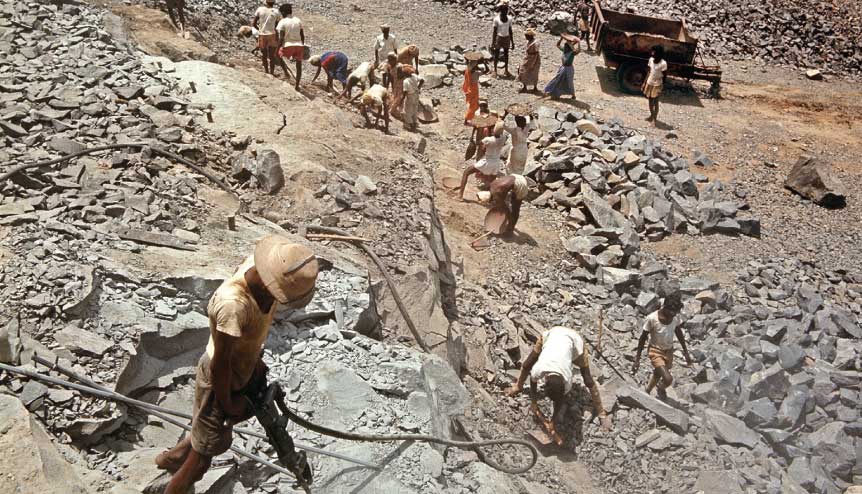 A raft of far reaching reforms in India's mining sector will encourage the entry of global majors, increase FDI flows and help the country achieve self-reliance as it recovers from the economic impact of the Covid-19 pandemic.
In a major move to reform and liberalise India's highly restrictive minerals and mining sector Finance Minister Nirmala Sitharaman recently announced a seamless mining and exploration regime, thus, marking a radical departure from the current regime where the two are delinked.
Related stories: Government allocation for the fisheries sector boosts economic fundamentals
Nirmala Sitharaman's 5-part package could be a 1991 redux
Sitharaman opens up all sectors to pvt sector, addresses bankruptcy laws; healthcare and online education
Composite exploration-cum-mining license to bring transparency
This removes a major pain point for foreign investors by ending uncertainty over the security of their investments, and also ends a major avenue of corruption in mining deals. Currently, the holder of an exploration license has to compete with other companies for a license to mine if it does find any minerals in the allocated block.
This has historically allowed politically well-connected groups that can "manage" the system to bag several lucrative mining deals, placing foreign investors at a disadvantage.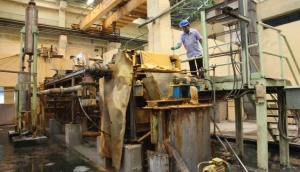 Under the revised norms, a company with an exploration license will be assured of bagging the related mining rights if it finds any mineral. This move, coupled with the earlier decision of the Narendra Modi government to allocate all natural resources via auctions, will bring transparency to the sector and allow large global mining giants such as Rio Tinto, BHP Billiton, Anglo American and others to plan their entry and investments in India by giving them a line of sight on potential revenue streams without having to go through the uncertainty associated with the previous regime.
Distinction between captive, non-captive mines scrapped
Currently, India doesn't have a single large commercial mining company. The only Indian-controlled company in this space, Vedanta Resources, is based in the UK. That's because most mines, with only a few exceptions, are allocated only on a captive basis, ie, to end-user industries that process or use that mineral.

This is also why the large global mining companies have only a limited footprint in India despite India being well endowed with mineral wealth.
By abolishing the distinction between captive and non-captive mines, the Modi government has made it easier for foreign investors to enter the sector and also signalled its determination to bring in open competition in a sector marked by a conspicuous lack of it.
It will also allow holders of captive mineral blocks with unutilised capacities to sell them to commercial miners. This will facilitate more efficient mining outcomes by leading to the introduction of the latest technologies and global best practices in the Indian mining sector.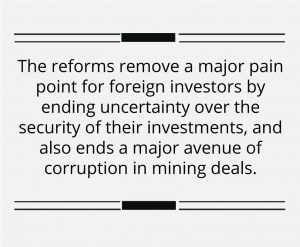 500 mining blocks to be auctioned soon
The Finance Minister announced that 500 mining blocks will be offered for auctions soon. Bauxite mines on the block will come combined with coal blocks in order to improve the competitiveness of India's aluminium industry.
This massive auction will facilitate both the independent entry of large international mining majors into the Indian commercial mining space as well as their participation as joint venture and/or technological partners of Indian companies that enter this sector.
The fresh investments and the expected spurt in employment opportunities will help the country recover from the impact of the Covid-19 pandemic and help achieve the goal of Atmanirbhar Bharat or self-reliant India.
Podcast: Play in new window | Download