Middle East a key beachhead for Indian companies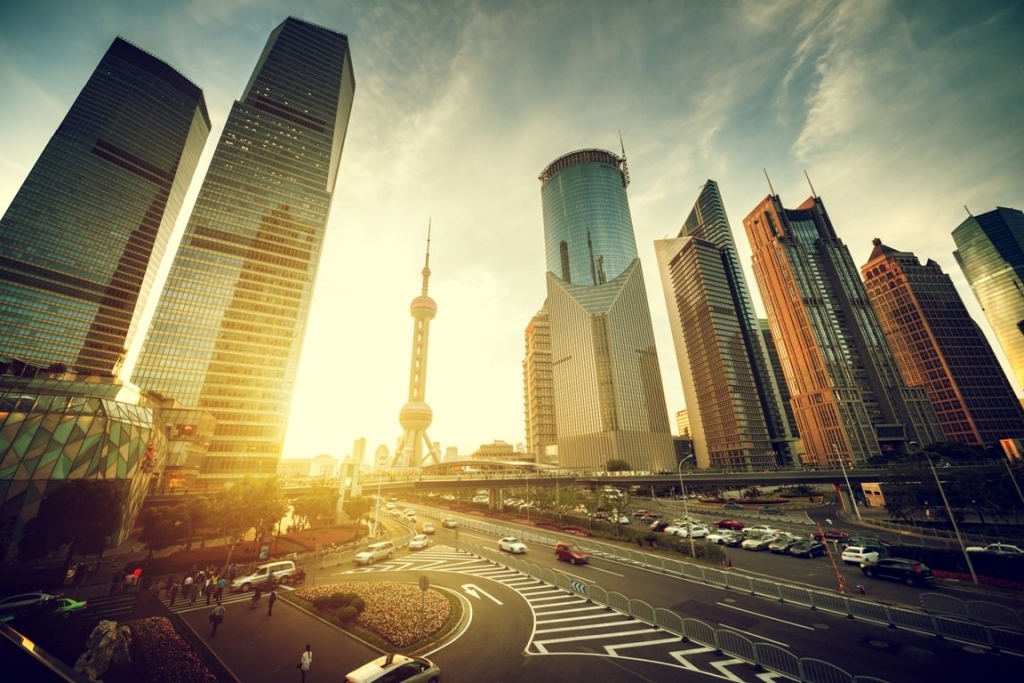 Established Indian business houses as well as start-ups are investing billions in the Middle East, especially Dubai and Abu Dhabi, to leverage the global access and ease of doing business the region offers.
There are only two certainties in life, death and taxes, goes an old saying. The bonus of living, working and doing business in most Middle Eastern countries is that taxes are either non-existent or very nominal.
That is one reason why an increasingly large number of Indian companies, including start-ups, are setting up base in the Middle East, with an eye not only on the large market in the region, but also as a beachhead from which to access the wider international market. In particular, Indian business houses and start-ups have favoured investing in the United Arab Emirates, primarily for the cosmopolitan atmosphere in Dubai and Abu Dhabi and the ease of doing business in those cities.
Gateway to the world
The countries of the Persian Gulf and especially Abu Dhabi and Dubai occupy a unique position. Many Indian businesses are drawn to them for their lower or non-existent taxes and the easy, non-intrusive business environment.
Dubai, for example, has a population of about 3.5 million – almost half of it Indian – but caters in some way or the other to at least some of the needs of 40 per cent of the world's population.
Add to this its multi-cultural entrepreneurial culture, first world-level infrastructure and wide linkages with a wide and diverse range of local and global industries and it becomes easy to understand why thousands of Indian companies, including almost every BSE 30 companies have invested in setting up infrastructure in Dubai to manage at least some part of their global operations.
Start-up haven
"Indians are comfortable living, working and running businesses in Dubai because the large expatriate Indian community, accounting for almost half its total population, gives it's a uniquely Indian flavour," says Nader Hassan, Country Head, UAE, of the Bahrain-based KSL Group, who is based in the city. "At the same time, it retains its international character, thus, offering Indians the best of both worlds."
"There's a huge exposure out there in Dubai for start-ups. An eclectic range of customers, demands and demography gives the Dubai market a unique identity. I would call the city as one of the perfect destinations for startups," Ashwin Srivastava, co-founder, Idein Ventures, UAE-based early stage venture capital firm, has been quoted in the media as saying.
Another factor that makes Dubai attractive for start-ups is its physical proximity to India and its easy access to Indian talent and capital. And the issue of the UAE's relatively small domestic market compared to India is easily overcome by the almost unfettered access that businesses in Dubai have to most important global markets.
An example of this is Oxyloans, promoted by Columbia Business School alumnus Radhakrishna Thatavarti. "OxyLoans connects borrowers and lenders online. It is a Peer-to-Peer Lending (P2PL) and Peer-to-Peer Investing (P2PI) platform wherein borrowers get loans more quickly, as compared to the traditional banking method," he said.
"A key feature of OxyLoans is that it enables borrowers to negotiate directly with lenders, allowing them to agree on an interest rate, tenure, and a repayment cycle that suits them. The services are open to citizens of India, GCC, and the UK. OxyLoans is expected to solve recurring problems like high rate of loan rejection, dissatisfaction with the interest rate on fixed deposits, and so forth," Thatavarti said.
Being based in Dubai allows the company the flexibility to access customers across these three markets, thus, increasing its growth potential.
Projects are money spinners
Dubai and the UAE may be at the centre of India's FDI outreach in the Middle East but other countries in the region also play an important role.
From highways to power plants to oil and gas pipelines to sports stadiums, Indian companies such as L&T, Shapoorji Pallonji Mistry, Punj Llyod, the public sector Ircon and hundreds of smaller companies are investing in infrastructure  across the Middle East and also helping project India's hard and soft power to distant corners of the world.
Larsen and Toubro Ltd is one such company, with close to 30 per cent of its order book coming from abroad. The infrastructure and capital goods major gets a bulk of its foreign orders from the Middle East, and had projected a growth of 12-14 per cent in new orders for the current financial year.
The Mumbai-headquartered company had won a $360 million contract for the Al Rayyan Stadium in Qatar, which will host the 2022 FIFA world cup.
Then, it also won its single largest order, worth $817 million, in the Middle East from Qatar General Electricity & Water Corporation for its ongoing Qatar electricity transmission network expansion plan.
This project involves engineering, procurement and construction (EPC) of 30 new gas-insulated sub-stations of 220 kV, 132 kV and 66 kV and laying 560 km of 132 kV and 66 kV underground cables across Qatar.
"The development drive in the State of Qatar is in high gear and we are proud to be partnering in it by bagging yet another prestigious project… We have been associated with Kahramaa for over a decade which has put in place a programme well ahead of the times to provide sufficient power and water for Qatar. We look forward to furthering this significant strategic relationship and continue to play a key role in making Qatar proud and a very modern state," S.N. Subrahmanyan, who was recently appointed CEO of L&T, had said in a statement.
Tacit government support
The rising tide of Indian corporate investments in the Middle East is being tacitly supported by the government of India and the governments of Individual Middle Eastern states that have signed security cooperation agreements with India.
New Delhi, like the rest of the free world, is increasingly worried about growing Chinese influence in the region at a time when the US is voluntarily withdrawing from its role as security provider of last resort.
As a result, Indian Prime Minister Narendra Modi has developed a "Think West" agenda and followed it up with almost back-to-back visits to all the important Arab states and even signed security and defence agreements with the UAE, Saudi Arabia, Qatar and Oman.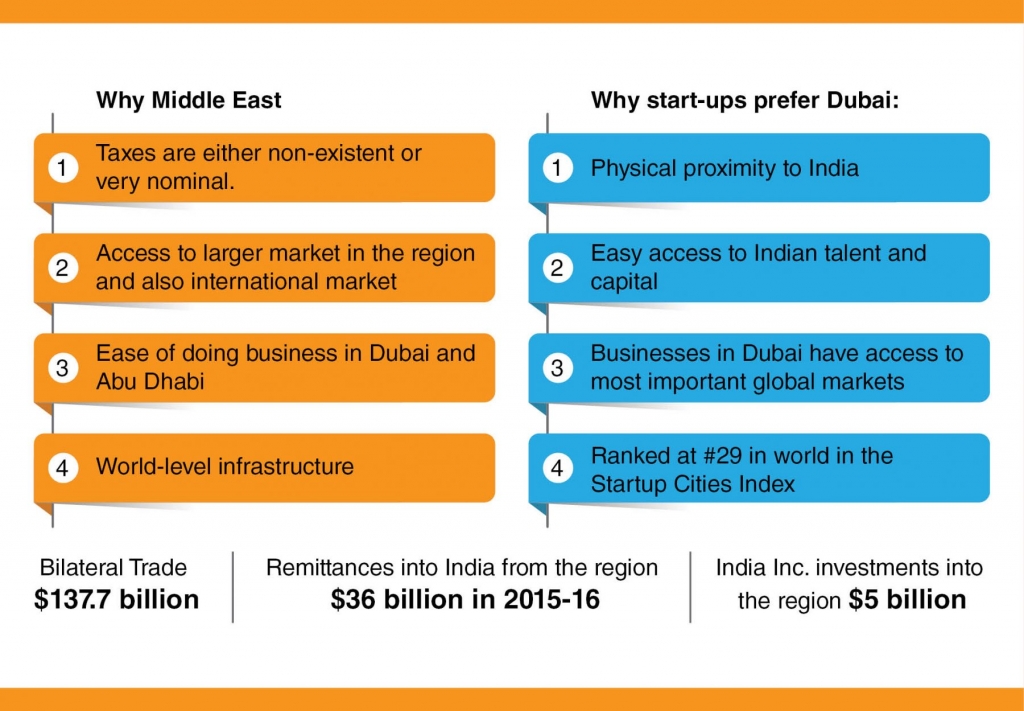 Energy security
India has a huge stake in the security of the Middle East as more than 75 per cent of its oil and gas requirements come from there. Many Indian companies, especially those in the public sector, have invested large amounts in many Persian Gulf countries.
India's importance as a key partner is being recognised by these countries. Indian Petroleum Minister Dharmendra Pradhan recently said that Gulf oil exporters have stopped levying the so-called "Asian premium" – wherein they charged Asian nations a higher rate for crude compared to the West – on Indian imports.
"Today we are telling the Middle East countries that we don't just want (better) prices, but on the basis of strategic relationship we should also get equity in exploration and production projects," Pradhan told the media.
Growing ties
Security, culture and history tie India closely to the Middle East. We can now add trade as a fourth binding agent. In 2001, bilateral trade between India and the Gulf Cooperation Council (GCC) countries was a paltry $5.5 billion. Over the next decade and a half, this has grown to $137.7 billion.  Then, remittances into India from that region, an important source of foreign exchange for the country, were at $36 billion in 2015-16.
With Indian businesses straining at the least to increase their footprint around the world, and especially in growing markets such as the Middle East and Africa, beachheads in Persian Gulf region will play a larger role in bringing these ambitions to fruition.
The estimated $5 billion that India Inc. has invested in the Middle East so far is just the tip of the ice-berg, say many experts. This is expected to grow several-fold in the years ahead.