Jio-Facebook: Match made in heaven or an expedient medium-term partnership?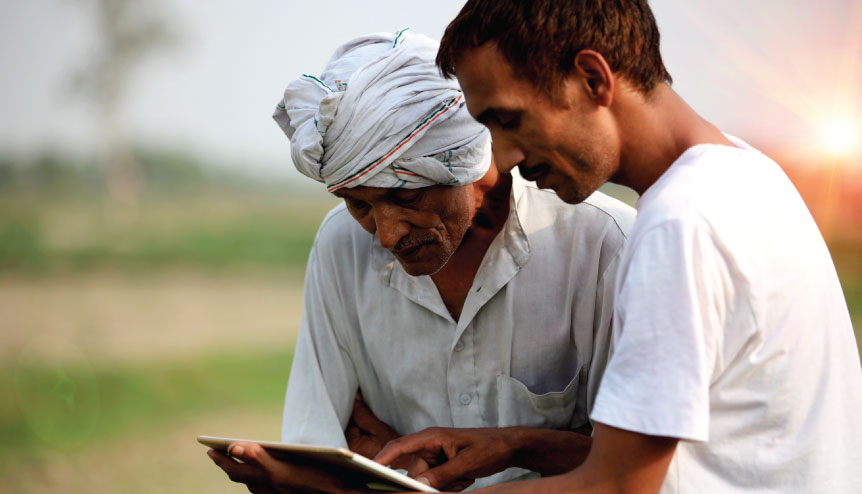 Facebook's purchase of a 10 per cent stake in Jio Platforms for $5.7 billion looks like a win-win for both partners and burnishes India's image as an FDI hotspot even during a lockdown, and many analysts are speculating how this will play out in the long term.
Highlights:
Facebook bought a 9.99 per cent stake in Jio Platforms, RIL's wholly-owned subsidiary that houses its telecom venture and most of its digital assets, for $5.7 billion.

This is the largest investment for a minority stake in a technology company anywhere in the world.

This partnership will dramatically alter the Indian technology and e-tailing scene and help RIL to realise its tech ambitions.
Even as companies the world over were struggling to cope with the COVID-19 pandemic, India's Reliance Industries (RIL) and Facebook announced a deal in which the latter would acquire a 9.99 per cent stake in Jio Platforms, RIL's wholly-owned subsidiary that houses its telecom venture and most of its digital assets, for $5.7 billion.
This is the largest investment for a minority stake in a technology company anywhere in the world, the largest foreign direct investment (FDI) inflow into India's technology sector and makes the Mark Zuckerberg-founded US technology giant the largest minority shareholder in the Indian company.
Right time for India to push for greater FDI inflows 
India is harnessing the power of tech to transform lives
India will remain a very attractive place to do business
The deal, which promises to give a big push to the Indian government's Digital India Mission, will also energise the country's retail market by connecting millions of small shopkeepers online with their customers and can potentially change the very paradigm of Indian business. But it will also face regulatory scrutiny over data protection and potential competition issues. And coming, as it does, in the middle of a national lockdown in India, it reinforces India's attractiveness as a market for foreign investors and as a magnet for big-ticket FDI inflows.
What they plan to achieve
This partnership, which can dramatically alter the Indian technology and e-tailing scene, will offer customers easy access to millions of neighbourhood mom-and-pop general provisions and grocery stores, called kirana stores in India, for delivery of goods and services via JioMart using WhatsApp.
"… JioMart and WhatsApp will empower nearly three crore [30 million] small Indian kirana shops to digitally transact with every customer in their neighbourhood. This means all of you can order and get faster delivery of day-to-day items from nearby local shops. At the same time, small kiranas can grow their businesses and create new employment opportunities," Mukesh Ambani, Chairman and Managing Director of Reliance and Asia's richest man, said in a video released shortly after the deal was announced.
Big challenge for Amazon, Walmart
The Jio-Facebook deal and the strategy to reach the last mile customer for a range of products and services via local stores will pose a huge challenge to Amazon and Walmart-owned Flipkart, India's two largest online retailers, especially as the latter two have struggled to deliver groceries and related products.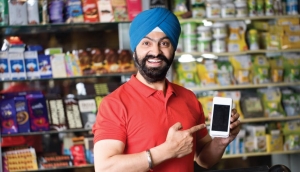 If Reliance can get its last-mile act together – by no means an easy task given that India's biggest brick-and-mortar retailer, Kishore Biyani's Future Group, failed in a similar venture – it can completely change the dynamics of India's online retail trade.
It can also be a game-changing move as India's 13-million retailers, forming a very powerful special interest group, have fought Amazon, Flipkart and other online retailers tooth and nail and lobbied extensively to curb their unfettered growth. By aligning with a significant section of this politically powerful retail lobby, JioMart and Facebook are expected to overcome a major hurdle to their smooth functioning – and steal a march over their more entrenched rivals.
Then, Ambani has plans of pushing, apart from mobile connections, music, television, movies and education through Jio. This will bring him into competition with Amazon Prime Video, Netflix, Disney+Hotstar and other streaming platforms as well.

What's in it for FB
Most analysts in the West have forecast a dominant role for Facebook in the partnership but the ground situation is not so clear. A JP Morgan report says: "The key expectation from investors is if WhatsApp becomes the new all-in Super App and allows for Jio and (Reliance) Retail to foray into various commerce initiatives leveraging WhatsApp as the Super App."
This analysis overlooks the fact that a 10 per cent stake gives an investor a sniff at various opportunities on offer, not a dominant role in a partnership, especially if the other partner holds the balance 90 per cent stake.
Then, Facebook has made no secret of its ambitions of using WhatsApp as a tool to explore e-commerce opportunities with small businesses. The deal with Jio will allow it to enter the Indian retail space, albeit as a junior partner, but it will allow it to bundle its payments system with Jio's offerings and make a big bang entry into India.
But the partnership has great potential. India is Facebook's largest market, with 400 million WhatsApp users and 300 million Facebook subscribers. Reliance Jio, India's largest mobile telecom company, has about 400 million subscribers. There will be some overlap with these two customer bases, but it will be safe to say that the combined entity will have many more users than any of them individually.
"The country is in the middle of a major digital transformation and organisations like Jio have played a big part in getting hundreds of millions of Indian people and small businesses online," Facebook Founder and CEO Mark Zuckerberg said in a statement, adding that this investment will help hundreds of thousands of small business people communicate with customers and expand their businesses.
What's in it for Jio
From the beginning, Ambani had positioned his entry into the telecom sector as a technology play rather than a mere mobile telephony operation. Reliance Jio is, thus, a digital platform that is sitting on data of millions of Indians that could turn into gold.
And though his telecom venture has been wildly successful, rising to the No. 1 position in India within four years of launch with its cheap data plans, its apps such as JioMoney, JioCInema, Jio TV, etc., haven't quite been the successes they were expected to be. As a result, analysts value Jio as a pure-play telecom service provider, ascribing nil value to its apps and other digital capabilities.
This partnership with Facebook could change that dramatically and enable Ambani to realise his tech ambitions.
Media reports quoted an analyst at Jefferies India, a financial services company, as saying: "Valuations suggest that Facebook expects Jio's EBIDTA to double from current levels."
Then, Zuckerberg has paid $5.7 billion for a 10 per cent stake in a business on which Ambani has spent $24 billion, thus, netting Jio about a 150 per cent premium.
This inflow of cash will also enable Reliance to become net debt-free by next year, thus, fulfilling another of Ambani's stated goals.
Win-win deal for now, but…
The transaction looks like a win-win deal for both partners, but many analysts are wondering if such an alliance – between two behemoths who each want to dominate the Indian market – can work in the long run. They point out that JioMart has created a WhatsApp number and not integrated the two services. This, they say, could indicate that neither party is in it for the long run.
So, the big question is: Will the partnership last? And who will benefit more from it?
These questions can be answered only sometime in the future. For the moment, the reality is that there is an emerging behemoth in India's e-tail and technology sectors, which will see dramatic changes.