Jaitley pushes the growth button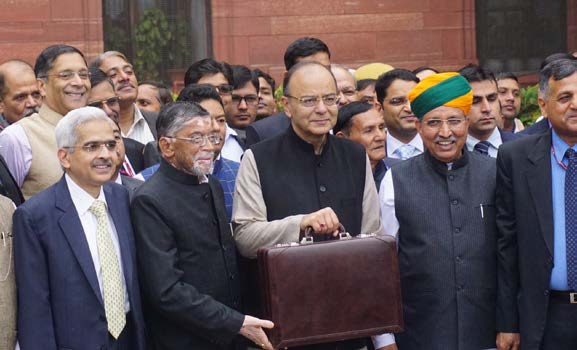 The Budget has allocated almost $90 billion for building new infrastructure. This will help restart the stalled private investment cycle and spur demand but the absence of serious efforts to resolve the non-performing assets (NPA) problem in the banking sector will hurt.
Indian finance minister Arun Jaitley, who reiterated his earlier statement that private investment remains sluggish despite incentives, has done his bit to revive the entrepreneurial instincts of private entrepreneurs, both domestic and foreign, by announcing a massive $90-billion infrastructure building programme – covering roads, highways, railways, inland waterways, ports, rural infrastructure, broadband, toilets and more – that promises to boost corporate top and bottom lines, create jobs and fuel a consumption and demand revival. He has also addressed the demand side by lowering income tax rates in the lowest slab from 10 per cent to 5 per cent. This will put an additional $3 billion in the hands of consumers. Even a modest velocity of three – appropriate for India – will lead to a $9-billion rise in consumer demand and contribute
To read more register below...