India's talented workforce will play a key role in improving business solutions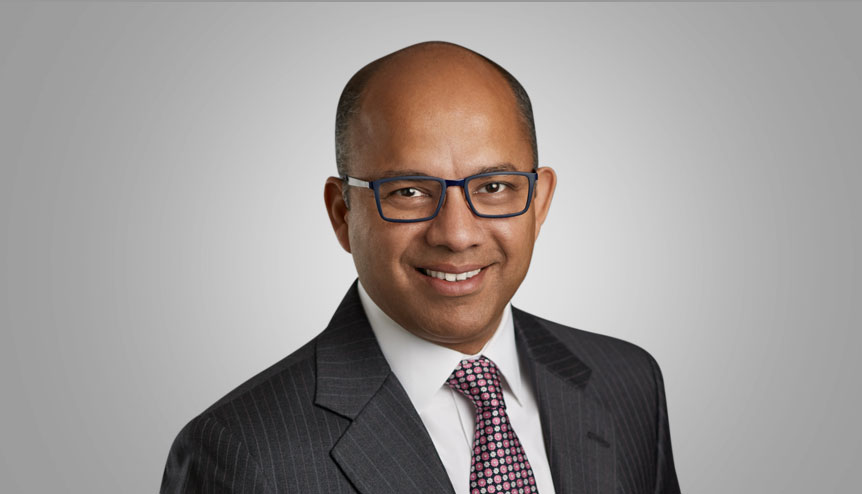 Pratap Sarker, President, Global Commercial Solutions, Conduent – a US-headquartered tech-led business process services firm – talks 'India Global Business' through the organisation's work in smart solutions, current tech trends and the role his Indian heritage plays in his work life.
What are some of the cutting-edge tech solutions being embraced by companies worldwide?
Companies around the globe are embracing automation, machine learning and blockchain technologies, and turning to Conduent to elevate their constituent interactions and deliver advanced digital experiences that are individualised, immediate and intelligent. Conduent is helping with this transformation in all the industries we participate in. For this response, however, I'll focus on companies in the financial industry who are adopting innovative solutions in the areas of payments and trade finance.
Payment processing has long been an area that has lagged behind the world's move to true digitisation; so, creating the ability to move payments, from initiation to final settlement, faster than ever before is gaining traction with Straight-Through Processing and Real-Time Payments. The underlying technology uses universally understood message formats so that banks can communicate with each other and settle both high-value and low-value payments instantaneously. The technology opens up a plethora of uses in both retail and B2B settings. A few other production-grade networks worth mentioning are those powered by Ripple and IBM's foray via World Wire, built on Stellar. We are certainly moving towards a world where there will be multiple options for businesses and consumers alike to send and receive money faster.
Similarly, trade finance continues to be a largely paper-based process. There are many different verticals within the trade finance domain, but the open account market is the one area that is embracing cutting-edge technology solutions. Who could have believed that banks like Nordea would allow a trade finance transaction, backed by a blockchain solution, to be initiated directly off their website, eliminating all the paper processing that the transaction required? R3 is creating meaningful ecosystems for this industry that are region-specific but can then eventually interoperate with each other.
How do you see the role being played by a country like India, known for its software expertise?
India's diverse and talented workforce will play a key role in the advancement of these business solutions. In fact, today for Conduent, almost half of our global technology workforce is based out of India. Our team of experts is developing solutions based on the latest technologies for mobile and IoT, human-computer interaction, machine learning, text and multimedia analytics.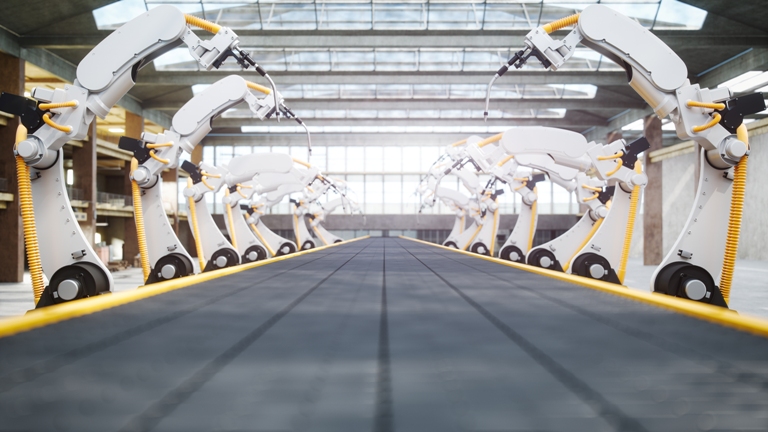 Our India operation is among the company's three largest outside of the United States. The skilled technology workforce that India has to offer is a key element in Conduent's overall growth strategy and forms an integral part of our technology agenda. Our talented workforce is at the centre of our Accushoring philosophy where we perform work in locations where we can deliver the greatest value ⁠– from a talent standpoint.
We have also invested in global innovation teams based out of the United States and India. Bangalore, India is home to one of our two global innovation centres – where we work on Automation, Analytics, Blockchain, IoT, Mobility and Customer Experience solutions. We have invested in cutting-edge infrastructure for Artificial Intelligence (AI) and Machine Learning (ML). Our scientists and engineers work closely with Conduent businesses and customers to enable the successful application of technologies from the lab to the marketplace.
Every business service Conduent provides – from robotic process automation for financial organisations to patient-centric data analytics for health providers – is centred on innovation based on leading-edge technologies of this nature.
How has blockchain transformed the business processing scenario?
With many Business Process Outsourcing (BPO) services, there is a significant challenge of connecting businesses processes across siloed organisations with the right level of security, access and transparency. Blockchain technology is uniquely able to function in such scenarios by securely providing the right information to the right parties at the right time, resulting in exceptional efficiencies. As such, I envision a future state wherein the BPO service industry will continue to exist, but its role will be materially changed. It will be responsible for managing (1) the rules that govern process orchestration and data standardisation and (2) the technology stack that is required for blockchain-powered networks. As more and more banks move to blockchain technology, initiatives such as DTCC's Trade Information Warehouse, and IOI Capital and Markets prove the viability of the technology and hence, the traditional capital markets' back office function will undergo dramatic change.
What is the big tech idea/concept that excites you the most?
In this digital transformation era, we have many cutting-edge technologies that are being embraced by companies across industries. The top ones, in my opinion, are automation, analytics, machine learning and blockchain, and these technologies are impacting businesses in their own way.
What particularly excites me is the convergence of two or more of these technologies; the business outcomes from such integrated solutions are simply astounding.
For example, our next generation patient assistance platform introduces efficiencies through the latest technologies in blockchain for provider credentialing and couples that with automation and machine learning results in order to determine the "next best action" to the agent based on the patient's history, and thereby providing a personalised experience.
Similarly, when we bring together the core capabilities of automation and machine learning based analytics, we can create smart solutions to augment and enhance human work. Such integrated smart solutions help clients automate document classification and significantly drive contract compliance by assessing the real risks inherent in contracts, proactively identifying contractual and counterparty risk, maintain compliance with contractual relationships and quickly respond to regulatory demands.
How would you explain some of the tangible impacts on people's lives of Conduent's offerings?
As one of the largest business process companies in the world, we manage mission-critical interactions at a massive scale. Every day, our clients count on us to deliver exceptional experiences for the patients, consumers, employees, travellers or the citizens they serve.
For example, our Healthy Communities Institute (HCI) platform analyses data across numerous demographic and healthcare dimensions to help state and local health agencies identify at-risk communities and citizens and improve the distribution and quality of care. One of our clients used the data to determine that mental health, care coordination, health literacy and place-based care were the biggest priority areas in their community. The insight helped the client make decisions about where they should focus their time and efforts, implement strategies that made a difference and empower organisations within their network to facilitate change.
There are many more examples like this across the twenty industries that Conduent services – from healthcare and medical claims management to human resource services and government solutions.
How does being a Global Indian influence your decisions (professionally and personally)?
Having been raised in India, I was taught at an early age of the value of education, honesty and hard work. These values, combined with the tenets of entrepreneurship, excellence and continuous innovation that I have imbibed over the last 20 years in the US, have shaped the approaches I take on both personal and professional levels. They have influenced and continue to have an impact on my deep passion for learning, informed decision making, diligent work ethic and transformational leadership style.