Indian govt finally gives up coal monopoly, opens up sector to pvt competition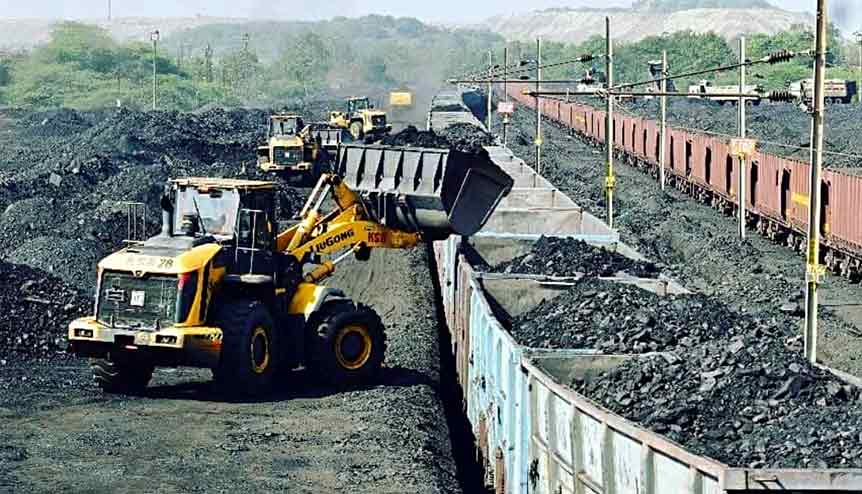 The Modi government's decision to offer 38 coal blocks to the private sector is another step towards the Prime Minister's vision of self-reliance. It will raise domestic output, cut imports, save forex and introduce eco-friendly methods of mining in a traditionally polluting industry.
The Indian government, which has finally given up its monopoly on the production of coal, as promised by it a couple of years ago, is hoping to generate revenues of about $2.7 billion a year for the official exchequer once private players start production.
Have you read?
FDI can technologically upgrade Indian coal sector
The India-US Strategic Energy Partnership stays strong
Modi unleashes a spate of reforms over a year
Collaboration with US key to India diversifying energy basket
LNG and the new Indian energy mix
Modi's Houston meeting with CEOs to enhance India's energy security
Massive show of interest from Indian companies
The auction of 38 coal blocks, down from the 41 initially planned, are currently underway. A Ministry of Coal statement said: "A total of 76 bids have been received for 23 coal mines… A total of 42 companies have submitted their bids in the auction process."
Several large Indian companies such as Adani Enterprises, Vedanta, JSW Steel, Hindalco Industries are among the bidders that have bid for the 23 coal blocks that are up for grabs. At least 19 of these blocks have received more than one bid each.
Multinational mining giants stay away
Global mining majors such as Rio Tinto, BHP Billiton and Glencore, among others, which, some news reports had said, were eager to enter India's coal mining sector, however, did not submit any bids.
Analysts, however, added that initially, these companies may look to test the waters by entering the Indian coal mining sector in partnership with Indian companies. That's because the memory of the Supreme Court cancelling the allocation of 204 coal blocks by the previous Congress-led UPA government is still fresh in their memories and this may have made them skittish about entering the country without the comfort of a local partner.
The reason for the cancellation was corruption in the allocation process but that is unlikely to cut ice with wary foreign investors.
Foreign majors may become tech partners of Indian coal miners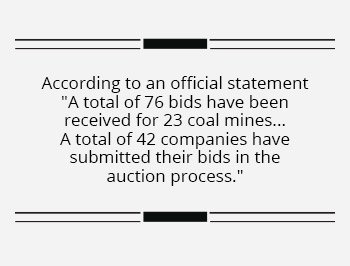 Indian steel, cement and power companies have experience in coal mining thanks to their captive mining concessions. But not many other private players in India have much experience in this sector.
So, several of these Indian bidders for the 38 coal mining concessions will need technological support. And foreign companies, with decades, even centuries of experience in extracting coal across the globe can offer this expertise as partners before they feel comfortable about investing in the Indian coal sector.
Mahanadi Coalfields Ltd. is testing a new Robotic High Pressure Nozzle with a water throw of 70 meters designed and retro fitted onto a water tanker by its innovation cell. This is a milestone in innovation by the coal industry for firefighting and dust suppression. pic.twitter.com/Y4bcZhyisJ

— Coal India Limited (@CoalIndiaHQ) October 15, 2020
Coal bed methane may attract western companies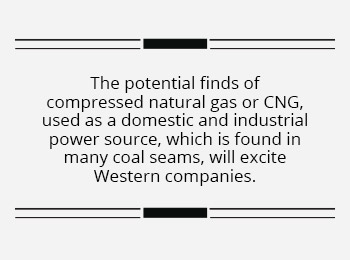 Of particular attraction to foreign players will be the possibility of finding coal bed methane (CBM). The world is trying to move away from "dirty" fuels such as coal and oil – even though it still remains critically dependent on them. But potential finds of CBM, a clean-burning fuel – also called compressed natural gas or CNG – used as a domestic and industrial power source, which is found in many coal seams, will excite many Western companies, which are wary of a public backlash over investing in a highly polluting commodity like coal.
This gas often causes explosions in coal mines that lead to a loss of lives. Deep pocketed foreign companies can mitigate this with their technological support and help India generate more of this clean fuel that will be good both for the economy and the environment.
This will not only provide opportunities to the big mining companies of the world; it will also open up new business avenues for a host of technical consultants and equipment suppliers.
Massive imports despite huge reserves
The opportunity is massive. India has the world's fourth-largest coal reserves but still imports about $24 billion worth of this fossil fuel every year. That's because India's public sector monopoly Coal India Ltd (CIL), the world's largest coal miner by volume, has been unable to increase production and upgrade its technology in line with the country's needs. That's a clear $24-billion market that's there for the asking, not counting the incremental demand for coal that will emerge over the coming years.
Market-oriented price discovery mechanism may be on the anvil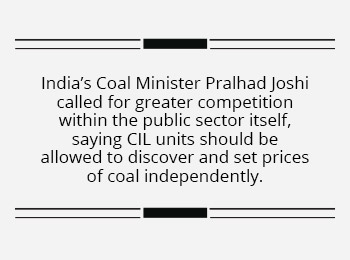 In more good news for the sector, Pralhad Joshi, the country's Coal Minister called for greater competition within the public sector itself. He said the seven units of CIL should be allowed to discover and set prices independently. At present, CIL sets the prices of different grades of coal in consultation with various stakeholders.
"We agree that coal subsidiaries should discover their coal price independently so that there is competition and efficiency is driven… A beginning could be made so that one hand coal prices are freely discovered, and secondly efficiency gains accrue to consumers," he said in a statement.
At 41.4 million tonnes, @CoalIndiaHQ recorded a 65% increase in e-auction allocations, over last year. Giving a fillip to #AtmaNirbharBharat, this would ensure more coal availability and less imports.

— Pralhad Joshi (@JoshiPralhad) October 14, 2020
More efficient coal mining = Lower electricity costs
This sentiment was echoed by India's Power Minister R.K. Singh. "I have spoken to the Coal Minister and both of us are clear in our minds that there should be competition in the coal sector… So, if all these subsidiary companies (of CIL) are made independent and compete against each other, I see the price of coal coming down further. That will lead to further reduction in power prices," he a virtual conference organised by The Economic Times, India's leading financial daily, recently.
The private sector players entering this sector and the foreign companies waiting in the wings will welcome these statements though any decision on freeing up CIL's pricing mechanism and opening it up to market forces will, in all probability, take some time.
The opening up of the coal mining sector is yet another move in keeping with Prime Minister Narendra Modi's vision of creating an Atma Nirbhar Bharat (Self-Reliant India) as private production of coal will reduce the country's dependence on imported coal, save precious foreign exchange outgo and generate millions of additional direct and indirect jobs.