Are Indian exports finally on turnaround mode?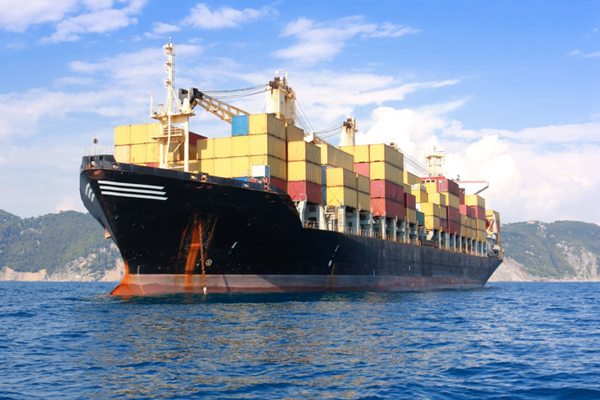 Falling oil prices hit the worldwide economy hard and Indian exports were no exception. But a turnaround seems to be in sight though at a very gradual pace.
Indian exports declined for the 15th month in a row in February but the single digit fall – of 5.66 per cent compared to a 13.5 per cent fall in January and a 15.02 per cent contraction in February last year – has raised hopes in some quarters that a turnaround may be in sight.
However, several other experts dismissed the optimism as premature. They site falling growth rates in China and the continuing weakness in Europe and the US to buttress their point that exports are unlikely to start growing anytime soon.
Falling oil and commodity prices are depressing receivables on value added Indian exports. For example, India is among the world's five top exporters of refined petroleum products. But falling crude prices, which are expected to stay depressed through the year, is also reducing the value of refined petroleum product exports. The same is the case with iron ore and copper.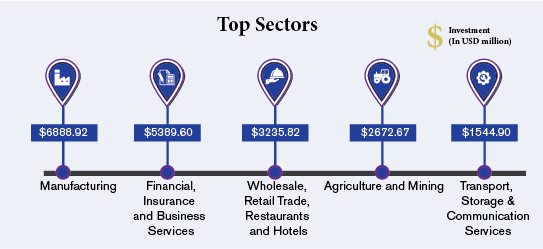 Exports have fallen to about $20 billion a month. Total Indian exports from April 2015 to February 2016, ie, in the 11-month period, was at $238.4 billion compared to $286.3 billion in the corresponding 11 months of the previous financial year.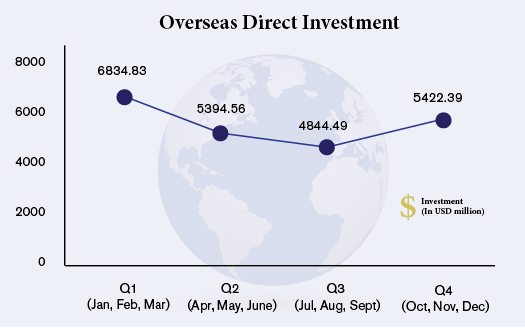 Impact on the economy
The Indian economy depends mainly on domestic demand and consumption for growth. Exports account for less than 15 per cent of GDP, much below the levels of countries such as China, South East Asia and EU.
Despite this, the expected $40-billion contraction in exports will wipe out about 2 percentage points from India's GDP. This is also impacting industrial production and employment  generation.
However, it must be borne in mind that imports have also fallen, mainly on account of lower raw material prices and weak demand. Thus, the overall trade terms will not be significantly impacted.
The relative bright spots
IT services and drugs & pharmaceuticals, which have fuelled export growth in the past, have not escaped the global slowdown unscathed. Though, exports have not grown at the rate projected earlier, these two sectors have still turned in a relatively good performance in 2015-16. This trend is likely to hold in the coming financial year as well.
According to National Association of Software and Services Companies (Nasscom) estimates, Indian IT exports will grow 12.3 per cent in 2015-16, ie, at the lower end of the range of 12-14 per cent forecast at the beginning of the fiscal.
In dollar terms, however, IT exports will grow only 10.3 per cent from $98 billion in 2014-15 to $108 billion in the current financial year.
Analysts said this weaker than expected performance was due to the 2 per cent appreciation of the dollar against the Indian currency, global macro-economic volatility, increasing protectionism in the US, which accounts for 60 per cent of Indian software exports and higher visa fees in the US and the UK, which aborbs about 20 per cent of Indian IT exports.
Global IT spends remained flat during 2015, growing a barely noticeable 0.4 per cent to $1.2 trillion. That means India has a 9 per cent share of global IT spends.
The forecast for the coming year is for steady, not high growth. Nasscom expects IT exports in 2016-17 to grow 10-12 per cent. "Political instabilities in Europe and West Asia, the upcoming US (presidential) election and protectionist stances in developed economies are also impacting global tech spending," the software trade association said in a recent report titled Indian IT-BPM Industry: FY16 Performance and FY17 Outlook.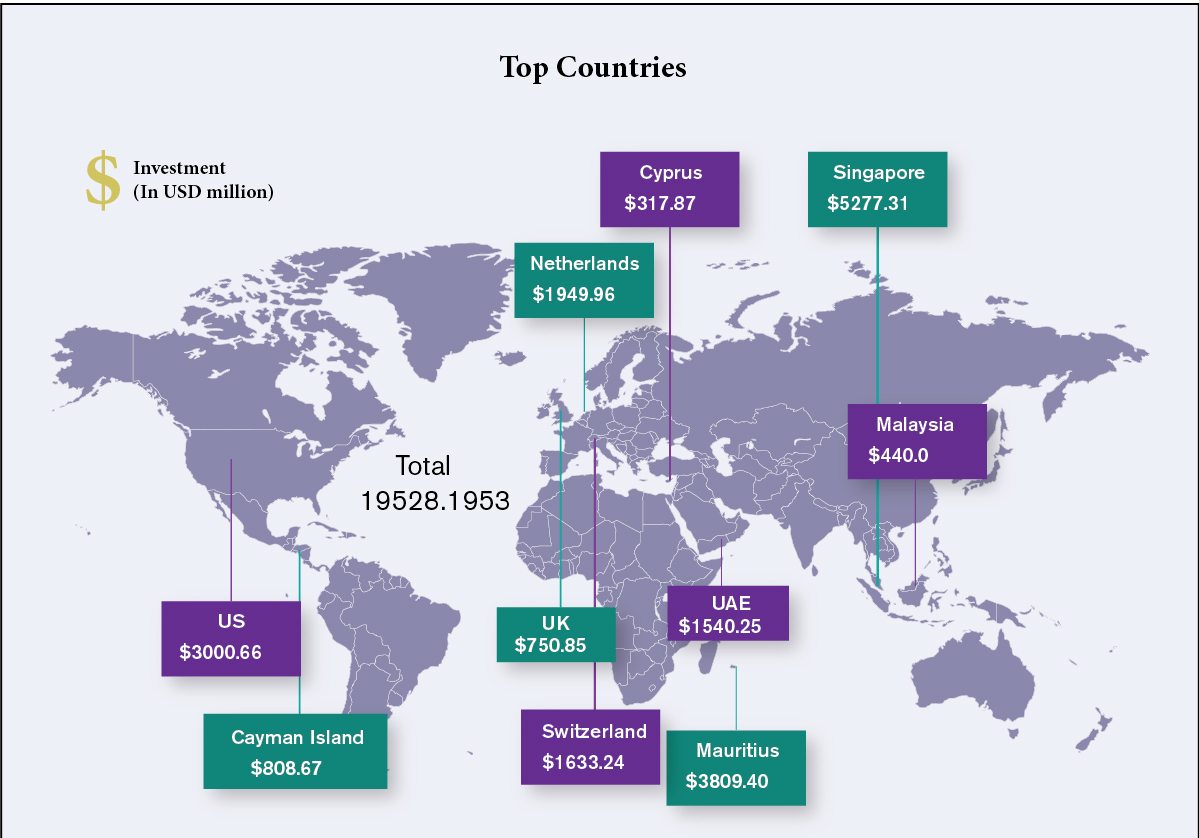 The industry, which provides direct employment to 3.7 million white collar workers, increased its work force by 200,000 in the current year. It expects to add a similar number of employees in 2016-17.

Pharmaceuticals exports
Growth in bulk drugs and formulations exports are expected to post a strong growth, according to a recently released Crisil report titled India Outlook 2016-17. This will be particularly true for companies not facing regulatory investigations in the US and Europe.
The US Food & Drugs Authority has issued several warning letters and import alerts to several leading Indian pharma companies such as Sun Pharmaceuticals, Dr Reddy's Laboratories, Ranbaxy and Ipca Laboratories, among others.
This could delay fresh launches and approvals in the world's biggest drug market and impact exports from India and the profitability of individual companies.
But overall, the sector is expected to maintain its strong showing in the coming year and retain its status as one of the bright spots in an otherwise dismal export scenario.
Thus, software and pharmaceuticals exports will continue to grow in the coming year, albeit at a rate that may be slightly slower than previously envisaged.
The outlook for the other export-oriented sectors, however, does not look very robust at this time. But that is a factor of global economic headwinds. There is, thus, very little the government or sectoral players can do about it.
A full-fledged export recovery will, thus, have to wait for a broad-based global recovery, which doesn't look like happening anytime soon.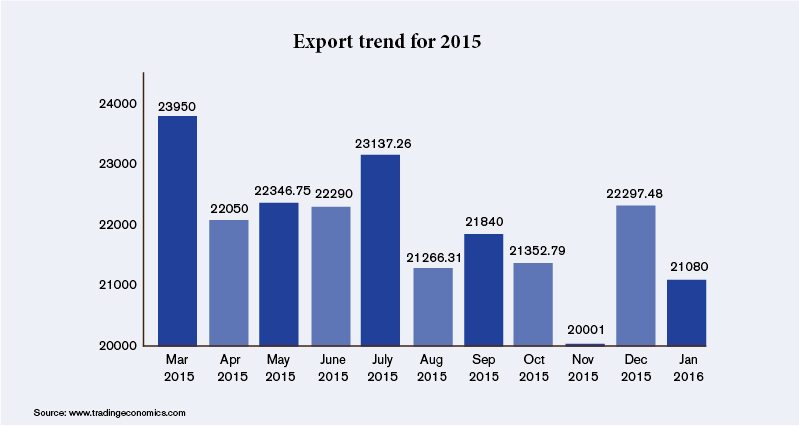 The expected $40-billion contraction in exports will wipe out about 2 percentage points from India's GDP. This is also impacting industrial production and employment generation.
Some of the measures government is taking to boost exports are highlighted below.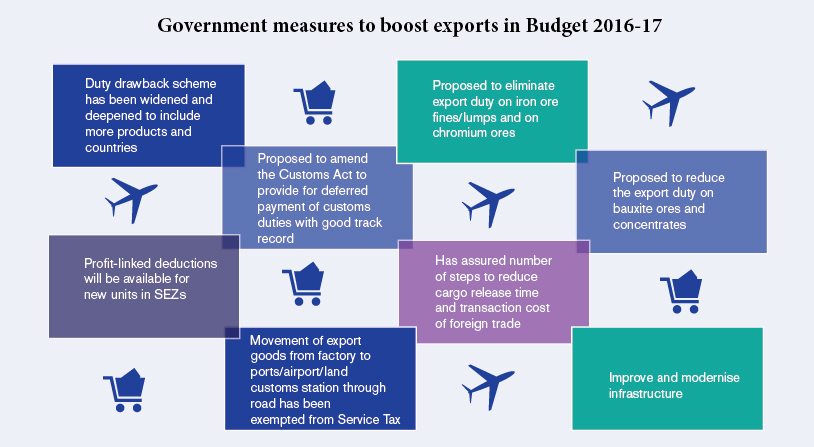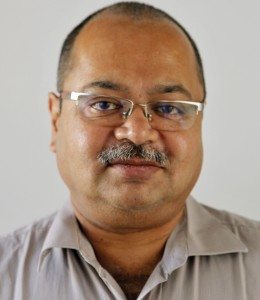 Arnab Mitra is Consulting editor, India Inc. He writes on business and politics.