Indian doctors get their fair due in UK's Covid-19 fight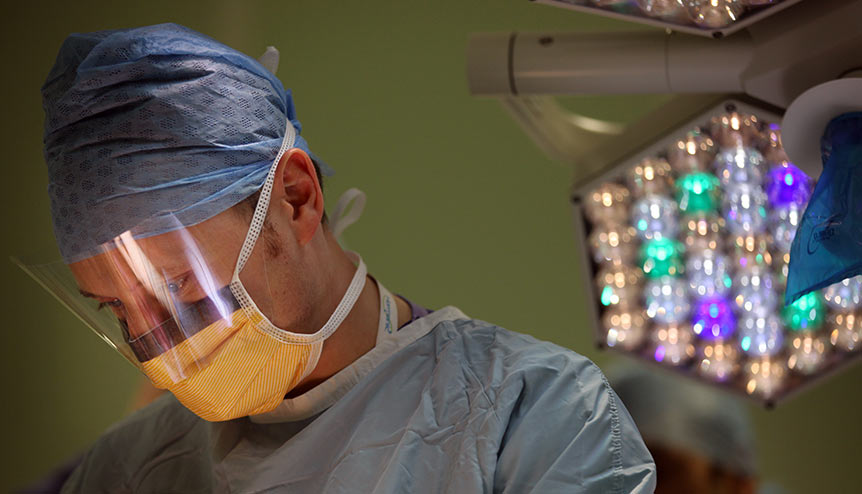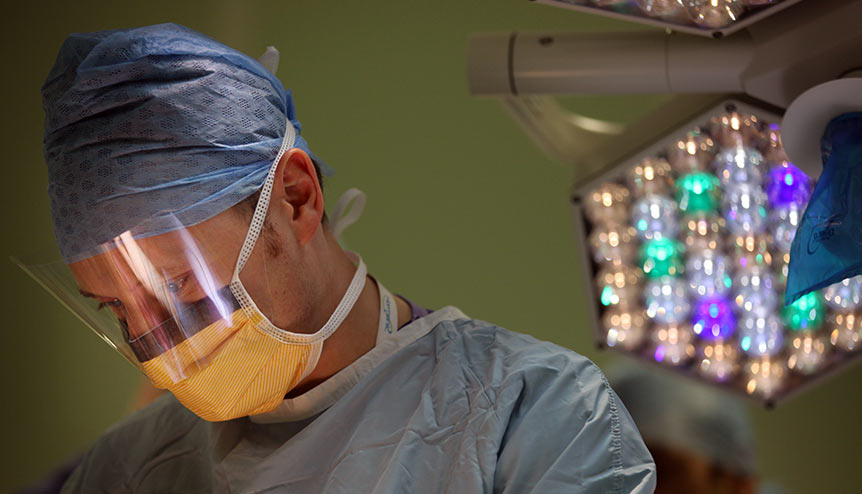 A fee-free visa extension for young doctors from India who would make up the future workforce of the UK's National Health Service (NHS) sends the right signal for a closer UK-India healthcare partnership.
Hundreds of overseas doctors, a majority of them from India, had found themselves stranded on short-term visas during the coronavirus lockdown as their international qualification exams in the UK were cancelled. These doctors would go on to make up the future workforce of the National Health Service (NHS) and help address the severe staff shortages faced by Britain's state-funded health service at a time when it is needed the most.
Doctors' associations in the UK had rallied around these professionals as they called on the government for an automatic fee-free extension to their visas and their campaign came to fruition recently when the UK Home Office gave in.
New guidance
These doctors came to the UK to complete their Professional Linguistic and Assessments Board (PLAB) assessment and were in limbo following the suspension of their exams and international flights in March. Doctors who acquire their primary medical qualification outside of the European Economic Area (EEA) region, from countries such as India, are required to complete a PLAB-2 assessment at the UK's General Medical Council (GMC) headquarters in Manchester in mock hospital settings before they can be allowed to train in the NHS.
Many of them, who were stranded with limited funds and support when the lockdown struck, have now secured exam dates for August and September. And, therefore the new Home Office guidance, which covers doctors whose visa or leave to remain had been due to expire between 24 January and 31 July this year, means they will now have the crucial grace period to complete their PLAB assessments and complete their NHS training.
Great relief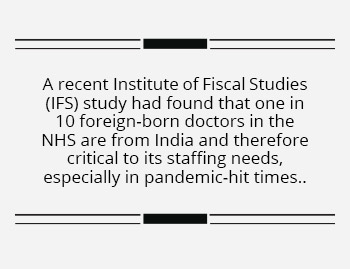 "This news will be of great relief to those international doctors who were stranded in the UK unable to work and who faced additional financial hardship due to the prospect of extortionate visa renewal fees," said Dr Chaand Nagpaul, the Council Chair for the British Medical Association (BMA), one of the organisations who had been lobbying for this leeway along with the British Association of Physicians of Indian Origin (BAPIO).
"The NHS is significantly understaffed and we know it relies on our talented international colleagues to provide patients with the high quality care they need, so we are glad that the UKVI office has listened to the BMA and introduced a common sense policy that will allow them to sit their exams and contribute their skills to the NHS when they are needed most," he said.
New heights
A recent Institute of Fiscal Studies (IFS) study had found that one in 10 foreign-born doctors in the NHS are from India and therefore critical to its staffing needs, especially in pandemic-hit times.
The fee-free visa extension follows another promising step in favour of a stronger UK-India healthcare partnership as UK Prime Minister Boris Johnson had buckled under pressure from within Parliament to scrap the Immigration Health Surcharge (HIS) for all NHS staff and care workers.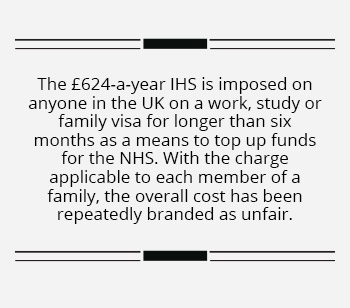 The £624-a-year IHS is imposed on anyone in the UK on a work, study or family visa for longer than six months as a means to top up funds for the NHS. With the charge applicable to each member of a family, the overall cost has been repeatedly branded as unfair, over and above tax payments as well as the direct contributions made by overseas medics to the NHS.
And, with a new fast-track Health and Care Visa coming in force this month as part of the UK's new post-Brexit visa and immigration system, UK-India healthcare ties seem to also be on the right track as a priority area identified by both sides for a future enhanced partnership.