India-UK research collaborations must up the ante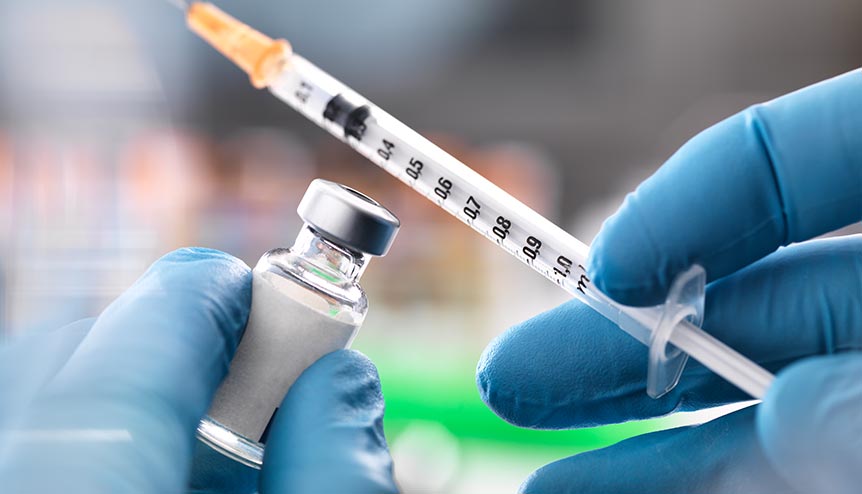 Former UK Research and Innovation Minister and new House of Lords peer, Jo Johnson, wants India's 17th rank in relation to the UK's academic tie-ups to be addressed with significant investments and focus on both sides.
There is a significant research collaboration gap between the UK and India, which simply does not match up with Britain's academic tie-ups with the US, Europe and even China, according to Jo Johnson. And he should know, being the former Minister for Universities, Science, Research and Innovation before he stepped down from the UK Cabinet over a divergence of views with his brother, Prime Minister Boris Johnson, on Brexit.
Lord Johnson has since taken a seat in the House of Lords and during a recent discussion on "India-UK Relations Post-Covid and Post-Brexit", organised by the International Institute for Strategic Studies (IISS) with the Vivekananda International Foundation in India, he flagged this as the one area that needs a strong focus in any future bilateral agreement.
"India ranks 17th in the UK's list of academic collaborations. Given the brilliance of Indian academics and the extraordinary research and science base in the UK, there is no reason for this," he said.
According to Johnson, who is also Chairman of the Times Educational Supplement Group, the answer lies in "significant new investment" in PhD programmes for Indian students, matched up by UK to India academic flows.
"There has to be a two-way flow, something which is very imbalanced at the moment," he noted.
Have you read?
India, UK on a more academic approach to partnerships
India and the UK together are a force for global good
The UK-India Tech Partnership: Supporting our future workforce
Nitrogen may hold the key to unlocking clean air challenges
Defence becomes the new building block for UK-India ties
UK-India ties must be on track despite Brexit pains
Below the mark
According to UK Research and Innovation (UKRI) India, since 2008, when the office was established, the UK together with the government of India and third parties have together invested over £300 million in co-funded research and innovation programmes comprising over 200 individual projects, involving over 175 different UK and Indian research institutions and more than 100 industry partners.
Collaborative projects cover an array of themes, including energy, environment, food security, health, next generation IT networks, social sciences, and humanities.
However, like much of the UK-India relationship, the collaboration still punches way below its weight and while a continued spike in applications from Indian students to study at UK universities is a welcome trend, the numbers remain a far cry from those flooding in from China.
"There is a long way to go to achieve parity in those numbers," Jo Johnson pointed out.
Turbocharge
The UK is currently undertaking an Integrated Review on foreign policy, defence, security and international development that is widely expected to include a tilt, for the first time, towards the Indo-Pacific region. At the same time, India seeks to play a major role in the post-Covid global economic recovery, while seeking foreign investment. Both countries have expanded their cooperation on the development and subsequent production of a vaccine against Covid-19 and have recently entered into a space venture.
All of these developments were held up by the UK-based think tank IISS as positive signs but the fact that the overall impact of the partnership has been underwhelming cannot be denied.
As India Inc. Founder & CEO Manoj Ladwa recently pointed out, the UK trades more with countries like Poland and Switzerland than it does with India – the world's fastest growing large economy – and China ranks within its top five trading partners, whereas India doesn't even make the top 15.
"The onus is on both countries to turbocharge a direct bilateral engagement. The UK must prioritise trade talks with India, with education and research at the heart of this," agreed Jo Johnson.
Obstacles
While the Indian Minister of Commerce and Industry, Piyush Goyal, has made a commitment to expediting preparations for a free trade agreement (FTA) with an early harvest preferential agreement as a precursor, certain diplomatic and political obstacles can be addressed in the interim to hasten this process.

As Arun Singh, Former Ambassador of India to the US, France and Israel, pointed out during the IISS deliberations, the UK needs to be far more unequivocal in its condemnation of all forms of terrorism – be it at the global scale or in India's neighbourhood.
On the Indian side, there was a general agreement that it was time India recognised the equivalence of the UK's one-year Master's programme, which would instantly enhance two-way research and development flows.