India treads the long road to Africa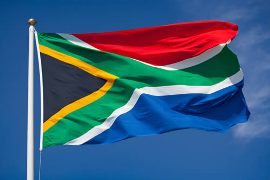 The African continent offers Indian companies one of the most lucrative markets for its ambitious expansionist plans. 'India Global Business' flags up a selection here.
Tata Bolts South African markets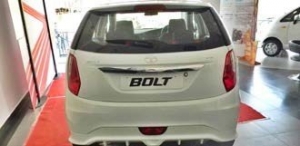 Indian automobile maker Tata Motors said it has started the export of its Bolt sedan and hatchback cars to South Africa after a gap of three years in a bid to become a bigger player in the highly competitive market.This move is in line with the company's Horizonext strategy. The vehicles, manufactured in Pune, will be distributed to 43 dealers in South Africa by Accordian Investments, which is the local distributor for Tata Motors' passenger cars and light commercial vehicles.
Kyri Michael, chief executive of Tata Motors, said: "The debut of the Bolt comes after a 3 year drought of novel models from Tata. The Bolt hatch and sedan will expand the existing product offering from Tata in the local market.
"We are lightened up by this aggressive latest model programme and identify that this is our best chance to make an impact in the South African zone."
The company believes the arrival of Bolt will bring about a new era for Tata Motors in South Africa. Tata has sold more than 60,000 cars and they have also sold light commercials in South Africa since these products were first launched.
Ashok Leyland bags Zimbabwe order


India's second largest commercial vehicle manufacturer, Ashok Leyland, has received an order for vehicles and spare parts from the government of Zimbabwe.
The company said it received orders for 680 vehicles and spare parts, worth $50 million from Zimbabwe's Ministry of Local Government, Public Works and National Housing, government of the Republic of Zimbabwe. The latest order comes against the backdrop of the company's plans to increase its export operations.
Ashok Leyland recently said it sees huge opportunity in the African and South American markets. According to an earlier report, the company has been looking at countries like Nigeria, Kenya and Senegal to set up assembling facilities along with a local partner to cater to the regional market.
In November last year, the company had received a contract for 3,600 vehicles worth $200 million from the government of Cote D'Ivoire, a west African country formerly known as Ivory Coast.
Tata opens Zambia hydro project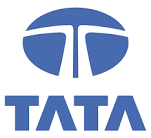 Tata Power has commissioned two 60MW units at its 120MW Itezhi Tezhi hydropower project in Zambia, the firm said in a statement.
Anil Sardana, CEO & MD, Tata Power, said: "We are delighted to announce the commissioning of both the units of the Itezhi Tezhi hydro power project. It is a major milestone for us as this takes us a step forward to make our international footprints stronger."
Tata Power has a 50 per cent stake in the project, with Zambian power utility Zesco owning the other 50 per cent. The project is situated on the Itezhi Tezhi dam and is a first-of-a-kind public private partnership. The 50/50 joint venture is a 25-year Build-Own-Operate-Transfer (BOOT) concession term, with Zesco the sole off-taker of power from the power plant.
"Hydro power is an intrinsic part of Tata Power's clean energy mix and the company aims to acquire hydro projects aggressively, wherever the opportunity arises. As a part of its commitment towards green energy, the company aims to develop 20-25 per cent of their total capacity through clean and renewable energy sources," the company statement said.
Tata International expands in Africa
The Tata Group's global trading and distribution arm, Tata International, is to expand in Africa by entering Angola and Ethiopia.
Ajay Mehra, executive director at Tata Africa Holdings (Tanzania) and head of non-auto distribution at Tata International, said: "We are already present in 12 nations such as South Africa, Kenya, Ivory Coast, Nigeria, Tanzania, Zambia, Zimbabwe and Uganda, among others. Our presence is more in the Eastern region as it is politically more stable.
"In 2016 we will be entering Angola in the west and Ethiopia in the eastern side. We will have agri trading, both imports and exports, to begin with in these markets."
Set up in 1962, Tata International's key business verticals are the sale of leather and leather products, trading in metals & minerals, distribution of auto and allied products, agri-trading (both imports and exports), trading and distribution of industrial chemicals, distribution of drugs & medical devices and IT services along with group company TCS.
The latest entry will map Tata's footprint in 14 nations of Africa. The firm currently employs 1,800 people in the continent.
JB Chemicals ups stake in South Africa
Mumbai-based JB Chemicals & Pharmaceuticals Ltd has received its board's approval to hike its stake in Biotech Laboratories Pty Ltd, a South Africa-based pharmaceutical firm, up to little over 95 per cent, according to a stock market disclosure.
The Indian drugmaker will buy a 51 per cent stake that it doesn't already own in Biotech from Afrika Biopharma Investments (Pty) Ltd but will simultaneously issue shares to unnamed entities.
The company's subsidiary, J.B. Healthcare, presently holds 49 per cent ordinary shares in Biotech. JB Chemicals was established in 1976 and supplies products both in India and international markets. It exports to over 30 countries across the world and earns more than half its revenue from its international business.
Founded in 1991, Biotech Laboratories markets, sells and distributes generic and branded pharmaceuticals to both the private and public sectors in South Africa.
Hester Biosciences eyes Nepal, Africa



India's Hester Biosciences Ltd (HBL), a leading animal healthcare company,is setting up plants to manufacture animal vaccines in Nepal and Africa.
HBL CEO and managing director Rajiv Gandhi said the company is setting up a joint venture unit in Nepal to manufacture Nigerian Strain PPR and other animal vaccines banned in India.
PPR, known as sheep and goat plague, is a contagious viral disease affecting small ruminants. The company has set up the plant in Nepal in anticipation of the global demand for PPR on account of PPR eradication.
The company is also looking at setting up an animal vaccine unit in Africa at an estimated cost of around $13 million.
The focus on African and Middle East markets will help the firm scale up exports from the present $1 million to $15 million in the next five years period.
Airtel sells 2 African operations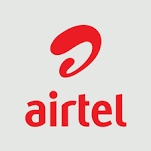 French telecom major Orange has acquired Bharti Airtel's operations in Burkina Faso and Sierra Leone.
According to a company statement, Orange will acquire 100 per cent stake in the two companies' share capital. This is further to the initial agreement signed between Airtel and Orange in July 2015 regarding the potential acquisition of Airtel's operations in Burkina Faso, Sierra Leone, Chad and Congo Brazzaville.
Bharti Airtel said the completion of the transactions is subject to approval by the relevant authorities.
Through this deal, Orange plans to reinforce its presence in Africa with two additional countries, adding almost 5.5 million customers to its mobile customer base. The acquisition will bring the group's African footprint up to 20 countries in 2016.