India on path to becoming global hub for electronics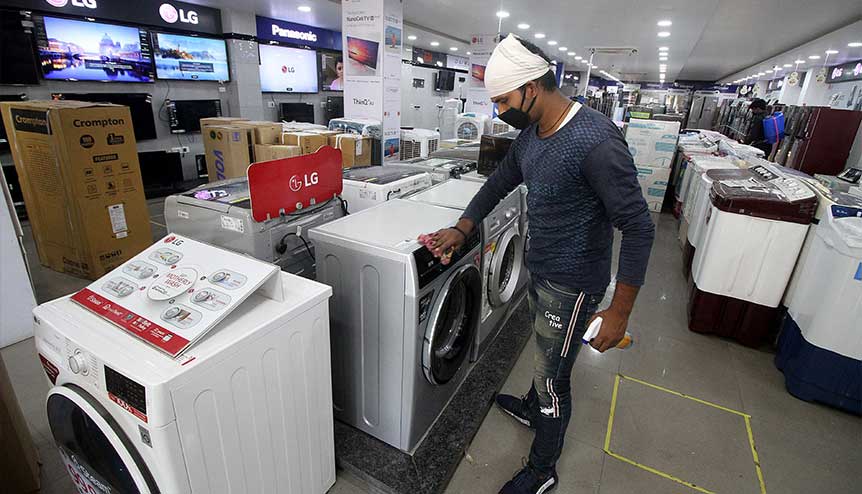 From smartphones to TV panels, circuit boards to electric cars, the government has put into place targeted policies to enable industry to present itself as a viable alternative to China in the field of electronics.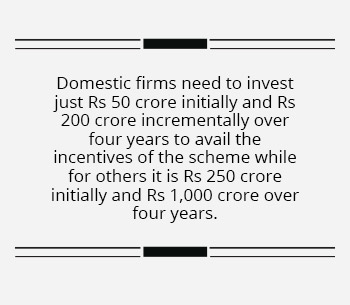 On October 6, the ministry of electronics and information technology approved a list of 16 companies to avail benefits under the production linked incentive scheme launched in April earlier this year to encourage large scale electronics manufacturing in the country. The focus was on feature and smartphone production in the country–India is already the second-largest mobile handset market in the world, but the government was careful to screen the applications to keep Chinese players out of the fold. This even though more than 70 percent of the domestic smartphone market in India is dominated by companies with origins in China.
Read more:
Indian manufacturing: The road worth taking
India: An emerging global manufacturing hub for the auto industry
India's $23 billion manufacturing package packs a punch
Ocean wave energy: A significant renewable energy and manufacturing opportunity for India
Mercedes makes an EV statement of intent in India
Carefully worded policies
The policy itself is carefully worded to not keep investors in any doubt. It extends an incentive of 4 to 6 per cent on incremental sales (over base year) of goods under target segments that are manufactured in India to eligible companies, for a period of five years subsequent to the base year (FY2019-20) but deliberately favours local brands. For international companies for example, a threshold value of Rs 15,000 has been stipulated which is absent for local firms. The investment criteria for local companies is also lower compared to their global peers.

"The scheme is very helpful. The incentive of 4-6 per cent in incremental sales makes us competitive in the market," says Rahul Sharma, co-founder Micromax Technologies. "This is not only a national but a global opportunity. Many different countries are looking to move away from China since most of the brands have been banned due to the US-China conflict. India has the best chance in the mobile phone industry as global players since the market is very sales oriented. Countries like the US, UK, Europe are looking at opportunities to source from elsewhere. Which can give us additional scale and ensure Micromax can combat the Chinese."
Niti Aayog enhances competitiveness
With global supply chain for electronic goods witnessing a restructuring as companies look to reduce dependence on China, India's domestic electronic goods industry is staring at a potential windfall. To facilitate that, incentive schemes are being devised in a whole range of other segments as well. Government's policy think-tank Niti Ayog is working on a mega Rs 3 lakh crore to enhance competitiveness in 10 different sectors, mostly in battery storage, electricals and electronics, solar PV modules and automotive components.
More to read:
Indian tech cos could gain from Paytm-Google spat
India-Vietnam relations reflect mutual interest in SE Asia
Tesla's passage to India a boost to the EV sector
Could Covid-19 be the catalyst needed to usher in industry 4.0 in India?
$100-bn smartphone export scheme is a new Make in India template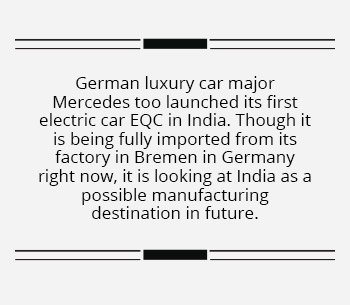 Estimates by Electronics and Computer Software Export Promotion Council (ESC) suggest electronics exports from India may potentially hit $180 billion by 2025 from just $11.28 billion in 2019-20. India's domestic production in the sector at $70 billion accounts for just 3.3 percent of the global electronics market estimated at $2.1 trillion giving it a significant headroom for growth.
"We have created a roadmap for taking India's electronics exports, which includes mobile phones and accessories, components and other electronics and hardware items to $180 billion by 2025 to bring exports from the segment more or less at par with software exports," says Sandeep Narula, Chairman, ESC.
It extends to relatively nascent industries like electric vehicles too. In June last year, India reduced GST on electric cars to 5 percent creating a sizeable buffer between taxation on combustion engine cars and electric vehicles for companies to contemplate assembling if not manufacturing them entirely here. At the same time, import duty for electric cars has been kept at the same rate as others. This led to companies like Hyundai and MG launching their electric cars last year. More recently, German luxury car major Mercedes too launched its first electric car EQC in India. Though it is being fully imported from its factory in Bremen in Germany right now, it is looking at India as a possible manufacturing destination in future.
The future is electric
"The future is electric and we want to have the first mover advantage. In India there is a sizeable difference in taxation for an electric car vis a vis a petrol or diesel car in the same category. It goes up even more as compared to import duties so there is a case for manufacturing them here and we would be looking at it at the appropriate time," says Martin Schwenk, managing director and CEO, Mercedes Benz India.
Still more to read:
Factory output at a new high as India fights back
India and Danish relations on a roll
Welcome to India's emerging white-collar gig economy
Modi unleashes a spate of reforms over a year
techXchange provides a launchpad for start-ups to go global
The policies in the electronics sector presents a balance of how India wants its economy to become self reliant and yet more open to business to the world. It is a template that is being readied for other sectors too and will ultimately embolden the Atmanirbhar vision of Prime Minister Narendra Modi.