India is well poised to tackle tech-related challenges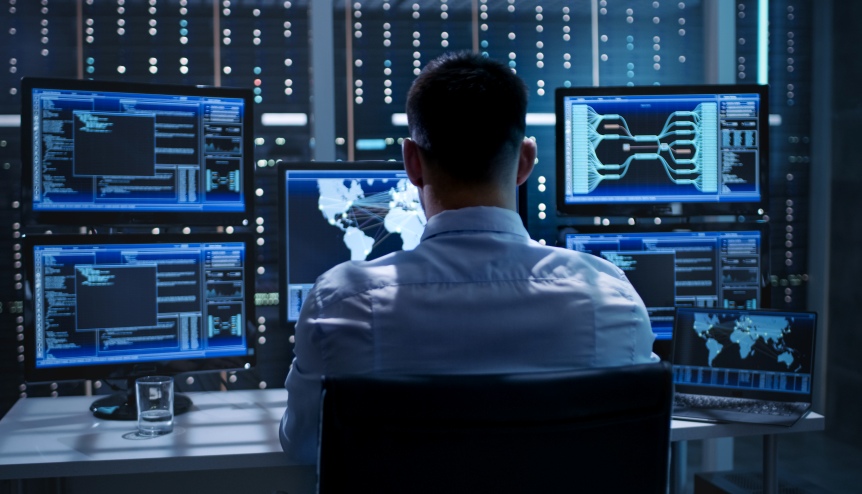 Cyber security and data protection open several doors for cooperation between the UK and India, asserts an intelligence and security expert.
A strategic partnership is based on the commonality of interests. It also presupposes a high degree of trust between the partners that is aimed at achieving those interests. A strategic partnership further demands constant dialogue to ensure that the partnership stays on course.
The India-UK relationship is, to my mind, at the cusp of shaping itself into a multi-dimensional strategic partnership with promising outcomes. It has the potential to go beyond the realm of defence and security. A strategic partnership such as this should aim at building capacities that leverage each other's strengths and give substance to the relationship.
If one scans the current geopolitical environment in India's neighbourhood—the raging insurgency in the Af-Pak region, the issue of state-sponsored terror, the manifestations of radicalisation in Sri Lanka, the recent political developments in the Maldives leading to a still tenuous restoration of democracy, the Rohingya refugee crisis in Myanmar and Bangladesh —there is a mutual interest between our two countries in securing political and social stability in South Asia. This to ensure that the region remains free from the pernicious influence of radicalising influences, strengthen democratic forces, and bolster economic growth through free movement of maritime trade in the region, without the fear of dominance by any single player.
Among the countries of the region, India is uniquely placed to play a lead role in any construct to meet these objectives. India's outreach and engagement within the region in the last few years have had a positive impact. Prime Minister Modi, through the Neighbourhood First Policy and articulation of the SAGAR (Security and Growth for All in the Region) doctrine, has given a fresh impetus to ensuring that India plays a pivotal and constructive role commensurate with its regional and global power potential.
The UK, with its historical engagement with countries of this region and shared concerns of stability and social harmony, is a natural partner for India to engage with. Both countries are multi-cultural, multi-religious societies and are committed to protecting the identities and rights of their citizens in a non-discriminatory manner. The adherence to the rule of law and democratic principles are the strands that further encourage us to work together.
The India-UK relationship has gathered momentum in recent years. It is futile to bemoan the lost opportunities of the past. What is more important is to acknowledge that there is potential that is waiting to be tapped as we gear ourselves to meet the challenges of the coming decades.
India's imports from the UK stand at roughly £5.49 billion as per current conversion rates, which translates to 1.47 per cent of India's overall imports. On the defence side, the UK is favourably placed as a source of defence procurement for India. This is in sharp contrast to the position in 1991, when India's economic reforms were initiated. In that decade, on an average, the UK accounted for just 6.95 per cent of India's defence procurement. During the 2000s, the UK's decadal share of the value of India's total arms imports dropped even further to 4.6 per cent. The stagnation was largely due to two factors: inhibitions in the transfer of cutting-edge technologies as well as limitations in engaging with Indian entities for their joint development.
India at this stage is moving away from transactional relationships and looking to engage in augmenting its in-house capabilities through well-structured, mutually beneficial partnerships. The industrial base built over the years has matured to absorb new technologies. There is a considerable improvement in the business environment due to proactive measures taken. India today offers a pool of scientific manpower that can be geared towards developing new processes. It is perhaps needless to add that India has a robust IPR regime and has always honoured its contractual obligations. The challenges of adjusting to new-age technologies are being met headlong and no longer is the country prepared to accept outdated systems.
If the India-UK partnership is to evolve rapidly, it will, to begin with, have to focus on areas where induction of new technologies could be a force multiplier for existing systems. While defence forces' modernisation has been a priority area, it is also a felt need to upgrade existing hardware. In this regard, support for such efforts would be of prime interest. These may be in the areas of communications, smart weapons, naval platforms, etc. Another greenfield area is Artificial Intelligence (AI) as applied to defence and security-related products. It is important to acknowledge, in this regard, that India is not engaged in an arms race but would prefer to build up credible deterrence to the weapon systems that are being developed and deployed in the region—however asymmetrical they may be.
On the security front, there is an entire range of activities that need an upgrade. These include maritime security, development of drones with imaging sensors, electronic surveillance, to name a few. The larger challenge is to customise them to adapt to local requirements. There is also an urgent need to build rapid capacity in the areas of cyber security and protection of critical information infrastructure (CII). Here, the entire gamut is open for cooperation: from sharing best practices, evolving critical doctrines and concepts, training of personnel, working out hardware and software solutions, to the challenges that are going to come from emerging technologies in the field of encryption and communications, including 5G. This is in addition to working out systems and processes to address the concerns related to management of data and its security.
I am certain that the India Inc. Leaders' Summit will provide the opportunity to discuss these issues in a free and frank manner. The discussions must be tempered with realistic expectations and the emphasis be on drawing up a mutually acceptable, time-bound roadmap to achieve concrete results. And, I can say with confidence that the outcomes of the Summit Meet will go a long way in taking the relationship of our two nations to the next level.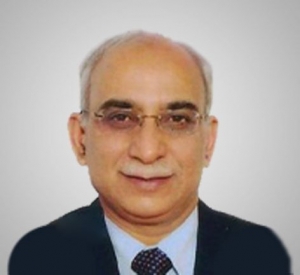 Alok Joshi is a Member of the National Security Advisory Board.