India is one of the most critical markets for Zoom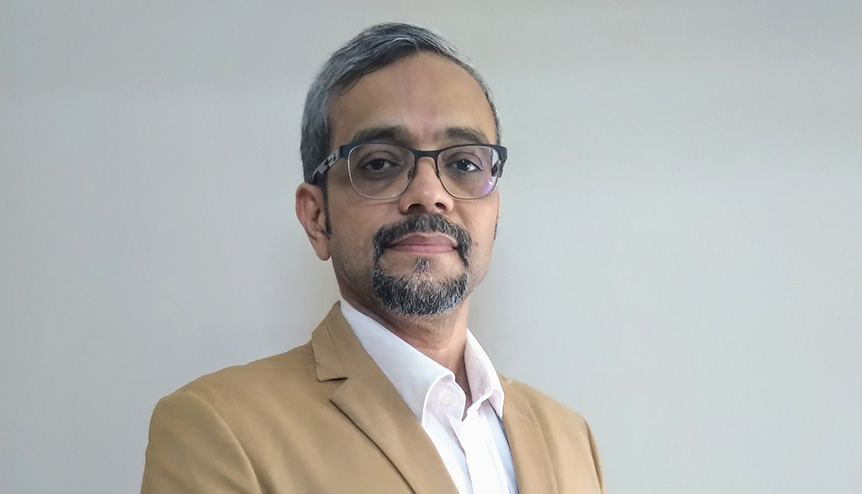 Interview
An exclusive interview with Sameer Raje, Zoom, India on the country's booming digital sector, addressing cyber security risks and future investment plans.
India's digital market is booming given the recent inflow of FDI from the US. What are your thoughts on this and how do you perceive this sector to grow post-Covid?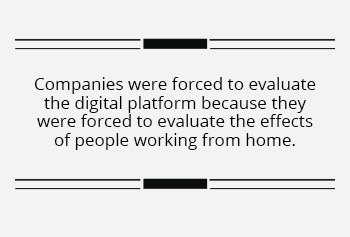 There is uncertainty everywhere at the moment. If you look at what's happened in the last three months in India, the adoption of digital technology has gone into a fast forward mode. Indians usually take some time in adopting new digital tools when it comes to daily life. Organisations in India until very recently worked in a very conventional manner, thinking. 'If I let my employees work from home, they might end up watching a movie.' So, there was a lot of uncertainty out there about digital technology and people always wanted to travel to work and stick to conventional methods. But if you look at three months down the line what has happened is that all these inhibitions have been put to rest. Companies were forced to evaluate the digital platform because they were forced to evaluate the effects of people working from home. I would say that digital tech has driven transformation to the next level. What was supposed to happen, probably three years down the line in India has happened overnight.
There was a huge section of people in India who were not using digital technology at all.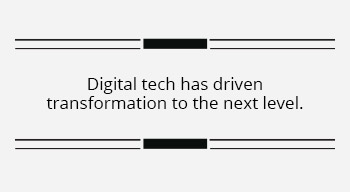 Now that has changed, and if you're talking about the new normal. Or rather, to answer your question, which is, you know, when life becomes normal again. The question is, what is normal? And when is that new normal coming? Unless we have some insights from the healthcare industry or a breakthrough is announced in this aspect I think it's always going to be 'protect yourself' or 'be cautious out there' and when an individual goes to work, he or she is going to be a little bit cautious when they get back home again.
Also, people have now adopted the digital platform and experienced the benefit of it. So now there will be a little bit of push back post-pandemic because nobody wants to travel for two hours in the Mumbai traffic or Bangalore traffic going to work. And then face the same thing coming back.
People have enjoyed being with their family for an extended period. Yes, people will go back to work but they will also consider working from home, maybe two days a week or three days a week. To summarise, I think digital technology has been adopted across the platform and the adoption of technology has accelerated in these last 18 weeks, transforming the traditional mindset. I think people will continue to use these platforms, primarily because they have tasted the benefit.
There is fast-growing competition from indigenous players like JioMeet, Airtel BlueJeans and MNC players like Google Duo, WhatsApp etc. How does Zoom plan to maintain its leadership in the Indian market?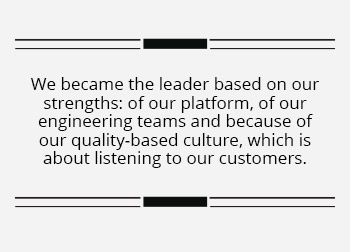 When we started our operations in 2011, there were already many established players in the market. And they were the strongest of the strong players. Yet we became the leader. We became the leader based on our strengths: of our platform, of our engineering teams and because of our quality-based culture, which is about listening to our customers. So that's what we will continue to focus on. Yes, the market has grown and so has the competition. And I think that will continue to happen, but I think our focus on customer requirements and our core strength in technology will keep us ahead. If you look at our platform today it has tons of features which probably a lot of other competitors are still trying to bring in. But by the time they bring in these changes, we will be miles ahead again because we are constantly improving. Our research and development team is trying to bring in more features and functionality, based on what our customers ask, so I'm sure that our engineering teams and our research will continue to enhance our work and we will continue to lead the way.
Could you tell us about your new technology centre in Bengaluru and the number of people you are planning to hire in India?
Well, absolutely. Till now, we had our sales and related teams such as sales engineering and channel business partners formed in India. Now we have decided to launch our technology centre, under which our R&D and our engineering teams will be based in Bangalore. There is a huge talent pool out in Bangalore for tech. That's the IT city for India, so that was the destination of choice for us. We are just about setting up shop. So, I think the opportunities are going to be immense, we are not only hiring for sales and a couple of other positions, but the tech centre is going to be huge as well.
How can digital companies like Zoom contribute to the Indian economy in building back better?
We are already working with governments at the state as well as central level, trying to help them on two fronts. First is the current pandemic situation itself where we are offering our assistance right from disaster management to critical issues like education policy. We are working with various government divisions and department of states as well as the central government to help them reach their people and the masses. Also, the current situation has brought in a new set of challenges in terms of governance, technology and supervision. This has also brought focus on issues such as cybercrime and data protection. We are assisting the government in enhancing their governance, security and the security of the users who use our platform. So, we are helping them to enhance their policy, their decision making and also enabling them to reach out to their divisions and departments across the country, and even the masses through the zoom platform.
What are the security measures Zoom is taking to allay people's fear and make the platform more secure for users?
In the corporate world, if you're sitting in a conference room. It would have happened to you when somebody barges into your meeting room and says. Oh, sorry, looks like I'm in the wrong room. But in this case, if you look at it, it's the cybercriminals who are doing it. And obviously, the repercussions of that are quite serious. It's a simple thing right when are in the corporate environment or in a secure environment of your office. You didn't choose to lock the room, and probably there was no display outside stating that this room is occupied and a colleague walked into the room that was safe and secure. But when you do the same thing in the public domain, that is you don't lock the door and then go out and publish it on your social media saying that hey, I am having a zoom meeting and this is the meeting ID and, you know, that's when things go wrong. We would strongly suggest that people use all the security measures, and this is not only for zoom. We were just unfortunate to be the target because of the sheer volume of users that we have. This is my advice to all the users to all the parents to all the senior citizens who are using the cyber platform. Be safe cybercrime has gone up. So please stay secure. Please do not share your meeting IDs. Please do not share passwords and even if you're are hosting a meeting then do not share those details in, let's say, a WhatsApp group or on social media.
How is Zoom addressing the new data security laws put forth by the Indian government? And what more can private players do to ensure better data security and privacy for their consumers?
Again, we are working very closely with the government. There are a lot of moving parts to it. There is no finalisation yet but we comply to a lot of it and we will aim to work with the government to ensure that the best policies are put forward and finalised in the policy and whatever the policies are we are confident that we will comply with it. And that's our aim.
I think every country today is worried about data sovereignty. It is worried about its own set of users within its borders and safeguarding their interest. For example, there are so many children participating in and online schools and classrooms. If something unfortunate has to happen and it has to land with any law enforcement agencies. Will the company providing that virtual platform complies with the law enforcement agency's terms of the investigation. These sort of things are of concern and we completely support the government on that. The safety of the users is of prime importance, so we will be we are with the government, and we will continue to support them.
Going forward, what are your investment plans for the Indian market?
I can't divulge numbers, but the one thing I will say is that India is one of the most critical markets for us. And we want to be sure that we do justice to this market. It's why we took the time to set up a shop in India and expand from there. We have our President of engineering, Mr Velchamy, our COO, Aparna Bawa, who are both Indians and that does help me a lot in building a case with the senior leadership in terms of the importance of the Indian market and in terms of what's required in India. We have a huge focus on India and you know there's a lot more to come from Zoom in India. In terms of hiring, in terms of technology in terms of customer-specific solutions and what we do for the country, that's going to continue. And I think that's of prime importance for us.