India is home to one of the world's largest clean-energy programmes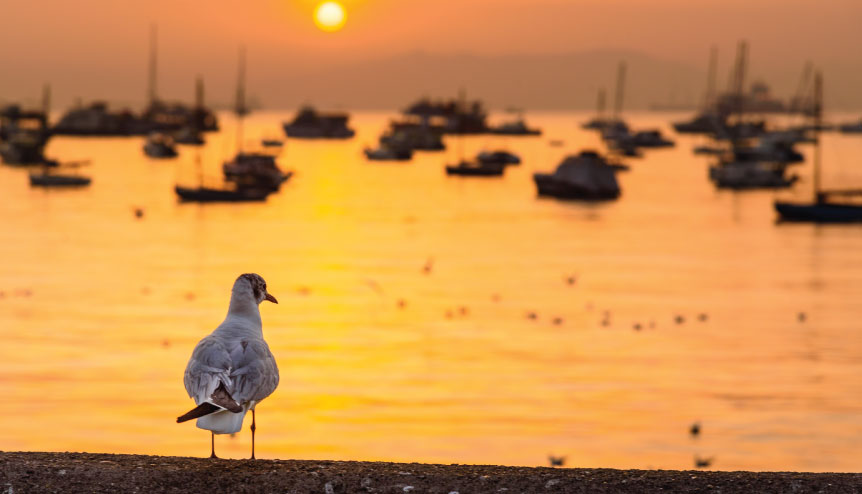 In this last instalment of our series of analyses on India's burgeoning solar sector, we explore some of the key areas of investment available for domestic and foreign investors.
Highlights:
India is poised to become the fourth largest renewable energy market worldwide by 2020.

The robust potential of the sector has attracted several global funds including GIC Holdings, Abu Dhabi Investment Authority, SoftBank, Brookfield, CPPIB, CPDQ, ORIX, Sembcorp and APG.

Government has rolled out red carpet for investors with a plethora of initiatives: tax breaks for setting up plants for solar cells, lithium batteries, EVs and charging infrastructure.
India is poised to become the fourth largest renewable energy market worldwide by 2030, accounting for 9% of all global renewable energy use. Its robust potential and key FDI reforms have already attracted top global funds, but a post-Covid 19 rush for renewables could dramatically transform the sector. In the two previous instalments of this series, we introduced India's solar sector and explored the country's growing ambitions. In this last report, we explore India's power grids and the opportunities of investment they offer green energy investors.

Powering up the grid
Dr Rahul Tongia, a Fellow with Brookings India leading their energy and sustainability group, most Indian states have unbundled the power sector (separating generation, transmission, and distribution), but regardless of institutional structure and reforms, all power grids require continuously keeping supply in sync with varying demand in real time.
"This is where the fundamental variability and stochasticity (randomness) of renewables become a challenge, more so for the Indian grid which is operated far from optimally (with outages and load-shedding, frequency drifts, etc.)," he says in a policy paper on making renewable energy sustainable in India.
Nevertheless, a study commissioned jointly by USAID and India's Power Minister Piyush Goyal found that the country can integrate 175 GW of renewable energy into the national electricity grid based on projected power system plans and regulations.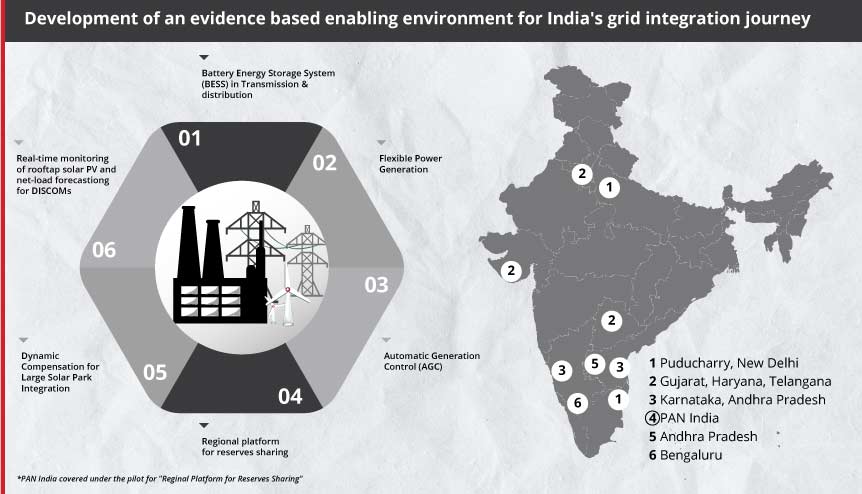 The report confirmed the technical and economic viability of integrating 175 GW of renewable energy into India's power grid by 2022.
A huge test of resilience for the power grid came at 9.00 pm on 5th April – the exact time when Modi had called on the nation to turn off their lights for nine minutes in solidarity against coronavirus.
There were palpable fears that the grid might collapse.
Instead, as India became a nation of candlelight vigil for 9 minutes, the grid passed the test with flying colours.
Key areas of investment for solar projects
According to the World Economic Forum, India has emerged as home to one of the world's largest clean-energy expansion programmes. It attributed the success to a highly conducive policy environment, a steady influx of capital, falling prices and new technologies, due to which India has seen an exponential growth in its renewable energy (RE) sector.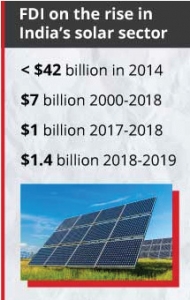 Not surprisingly, that growth has coincided with a sharp increase in investment in the sector from both domestic and foreign sources. The sector has seen more than $42 billion of investment since 2014 and around $7 billion of foreign direct investment (FDI) between April 2000 and June 2018. In 2017-18, total FDI in the sector surpassed $1 billion for the first time, while in 2018-19, it grew more than 20% to $1.4 billion. Data available with Invest India says the government approved 42 solar parks of aggregate capacity 23,499 MW in 17 states, of which Kurnool (1,000 MW) and Bhadla-II (648 MW) solar parks are fully operational, and the largest solar park of 2,000 MW in Pavagada is under installation. Yet another opportunity lies with a 7,500 MW solar PV project in Ladakh's Kargil. Conceived by the Solar Energy Corporation of India, the total project outlay is $2.12 billion and involves setting up of ultra-mega solar PV projects by a developer through the Build-Own-Operate route.
The robust potential of the sector has already attracted several global funds to the sector – who have either entered the sector or are in advanced stages of investing. This includes Singapore based GIC Holdings, Abu Dhabi Investment Authority, SoftBank, Brookfield, CPPIB and CPDQ from Canada, ORIX (Japan), Sembcorp and APG (Holland). The private equity arms of Goldman Sachs, JP Morgan and Morgan Stanley have also entered the sector.
Renewable Reforms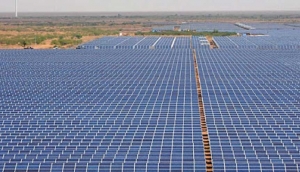 Key policy reforms such as enabling 100% FDI for all renewables projects under the automatic route for renewable energy generation and distribution projects has helped facilitate easy transfer of capital and technology. India has backed this up by strengthening macroeconomic fundamentals, ensuring policy stability, and introducing several fiscal incentives, thereby steadily improving its position in the World Bank's Ease of Doing Business rankings and the WEF's Global Competitiveness Index. It currently ranks third in the EY Renewable Energy Country Attractiveness Index.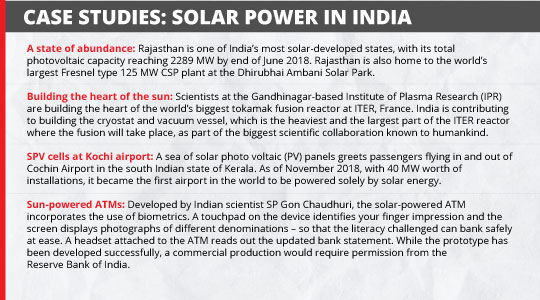 If this wasn't enough, the government has also rolled out the red carpet for investors with a plethora of initiatives: tax breaks for setting up mega-manufacturing plants for solar cells, lithium storage batteries, electric vehicles and charging infrastructure. It is also focusing on strengthening the grid to enable seamless and increased integration of renewables. An additional mitigating factor is that India's renewable market is huge and well-diversified in terms of the location of its projects – which has helped lower the risk perception for investors.
With India set to remain an attractive destination for investors in clean energy, the post-coronavirus era is all geared up for an exponential growth. The Sun may be 150 million km away from us, but the future of energy is being shaped in India and investing in it is only a few hundreds of km away.