India-Australia are the architects of a new World Order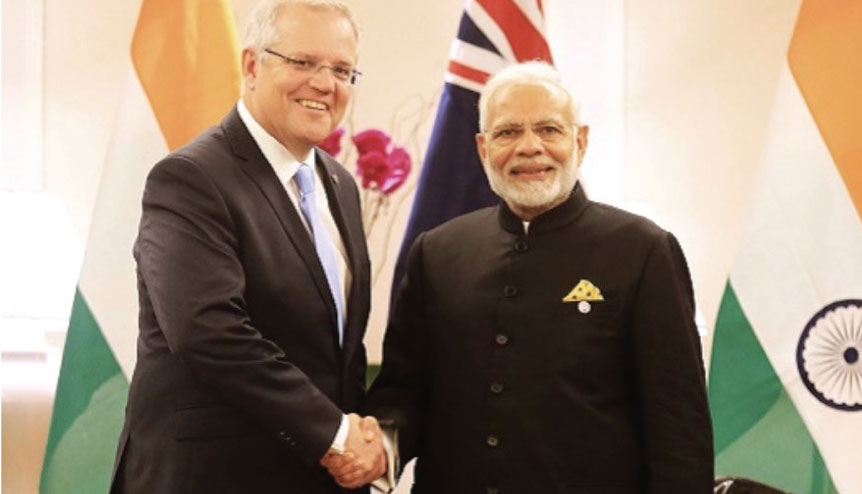 From highly social beings, to a 'social-distanced' society and then insulated economies, it is up to countries like India and Australia to keep globalisation cooperation alive.
This has been a tough year for one and all. Individuals, institutions and countries are all living between hope and despair, driven by geopolitical and geo-economic consequences. A more inward-looking world – followed by rising protectionism and immigration controls, a likely scenario of a global transition towards greater regionalisation of trade, between countries driven by common interests and converging ethos. The global flux that has led countries to identify new alignments and synergies that can help them address the new global reality in a concerted manner.
Have you read?
Australia can bring a depth of experience to Indian mineral mining sector
India-Japan-Australia supply chain plan to check China's dominance
Critical minerals, strategic ties to take India-Australia relationship forward
Can virtual talks lead to real actions for Australia and India?
Australia wants to come out on top with India
Australian businesses on a mission to India
Australia can help with India's nation-building agenda
A warm discussion by phone today with my good friend Prime Minister @narendramodi on our responses to the #coronavirus crisis. We shared our experiences on managing the crisis and will continue to share knowledge on treatment for the virus and as we work towards a vaccine. pic.twitter.com/Np9XXG7LEh

— Scott Morrison (@ScottMorrisonMP) April 6, 2020
Mutual understanding, trust and common interests
Clearly reflected, in the recent interactions between Australia and India. When the Indian Prime Minister Narendra Modi and his Australian counterpart, Scott Morrison, held their first virtual bilateral meeting in June, significant agreements were offered. The signed accords included the Mutual Logistics Sharing Agreement, allowing the two nations to use each other's military bases for logistics support improving military partnership. The two countries also agreed to elevate their ties to a comprehensive strategic partnership, which is based on "mutual understanding, trust, common interests and the shared values of democracy and rule of law," setting the stage for deeper cooperation between the two sides.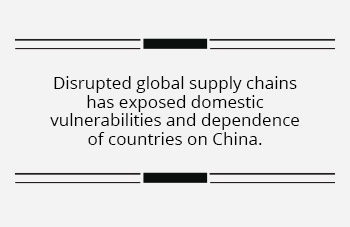 Disrupted global supply chains has exposed domestic vulnerabilities and dependence of countries on China. This is evident with the latest Supply Chain Resilience Initiative (CSRI) between Australia, India and Japan as they seek to reduce dependence on China following its hostile political and military conduct. The trio aims to create a free and transparent trade and investment environment. The Trade Ministers' on September 1st in their virtual meeting reaffirmed their determination to "take a lead in delivering a free, fair, inclusive, non-discriminatory, transparent, predictable and stable trade and investment environment and in keeping their markets open."
A quad-ruple effort
This will be followed by the upcoming Quad 'in-person' ministerial meet in Delhi, likely to happen soon. The Quad group comprises of United States, India, Japan and Australia is expected to solidify security ties and address wider issues of a free and open Indo-Pacific. The Covid-19 crisis has caused significant strategic shifts, lending traction to the Indo-Pacific security architecture. The Indo-Pacific is fundamentally a maritime region, spanning both the Indian and Pacific Oceans. The Indian Ocean is a strategic trade corridor that carries almost two-thirds of global oil shipments and a third of bulk cargo. The Indo-Pacific is aimed at achieving balance. The Indo-Pacific is not just the joining of two oceans—it's loaded with ambition and driven by power.
Read more:
India-Australia widen their economic playground
India's measured move on RCEP an opportunity for Australia
Does India's resources sector offer an opportunity for Australian miners?
Why Indian businesses should Invest in Australia
Reinforcing India ties under the new Australian government
In Australia, we know we are firmly in the Asian century
As renowned Australian strategic affairs expert Rory Medcalf writes in his book titled 'Contest for the Indo-Pacific: why China won't map the future', – 'the Indo-Pacific is both a place and an idea. It is the region central to global prosperity and security. It is also a metaphor for collective action, if its future can be secured, the Indo-Pacific will flourish as a shared space, the center of gravity in a connected world. He describes the Indo-Pacific as a "mental map" which speaks of power, strategic imagination, and a world view, which calls for partnerships among nations in order to preserve order.'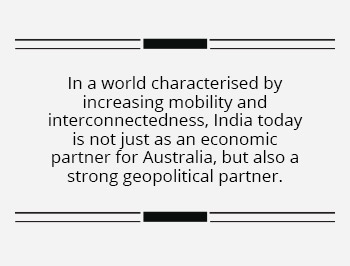 In a world characterised by increasing mobility and interconnectedness, India today is not just as an economic partner for Australia, but also a strong geopolitical partner. The New World Order will be driven by new realties, new players and new actors with their own set of influence and aspirations. The Indo–Pacific provides a meeting point for Australian and Indian interests, displayed through SCRI and Quad. It extends the scope of our evolving strategic congruence.
Setting the foundations of a new world order
China's unrelenting pressure on countries, its role in the pandemic crisis, its attempt to hijack multilateral institutions like the World Health Organisation (WHO), its territorial aggression on India, using coercive trade practices to target Australia, has led countries to unite and address the crisis they are in. What's clear is that all these countries have charted their own paths to self-realisation, after experiencing some hard truths from China. The success of the "China containment strategy" by countries through manifested SCRI or Quad will depend on the resilience of participating countries and their underlying trust of each other. The scale and scope of these alignments will depend on the speed to build constant strategic and economic engagement.
Hopefully, these revived strategic alignments will also create a trust-based foundation for deeper economic engagement between Australia and India, which hasn't yet delivered its truest potential. Sectors like Advanced Manufacturing, Critical Minerals, Cyber Security, Mining Technologies, Biotechnology can provide that required impetus in the current crisis. The partnerships going forward will be wide-ranging with many layers and will no longer be one-dimensional.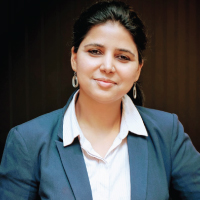 Natasha Jha Bhaskar is General Manager of Newland Global Group, a corporate advisory firm specialising in the Australia–India trade and investment space, based in Sydney, Twitter @natashajha.