Gujarat converts roadblocks into opportunities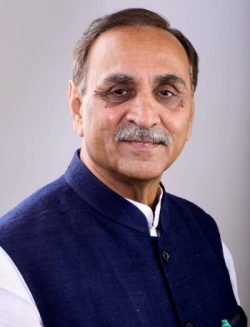 Against the backdrop of the 2017 Vibrant Gujarat summit, Gujarat chief minister Vijay Rupani takes time out for 'India Investment Journal' to trace the state's journey to be recognised as one of the country's most investor-friendly destinations.

What is Gujarat doing to maintain its lead in the Ease of Doing Business (EODB) rankings?
Gujarat has always been the frontrunner of creating investor friendly ecosystem. It is enthralling to see that there is a stiff competition among the states and they are also aggressively adopting measures to enhance the business environment.
Gujarat has implemented a large number of critically important reforms in the state which has enhanced transparency and improved efficiency of the government. As per the rankings of 2016, Andhra Pradesh and Telangana have overtaken Gujarat by a slight margin. However, this is a sign of healthy competition between Indian states, and we shall surely bounce back next year. Some of the areas where Gujarat is a clear national leader in EODB rankings are: Availability of Land Information, Environmental Registration, Inspections, and Obtaining Electricity Connection. We have a very Information Technology driven approach to facilitating approvals and disseminating information in these domains.
However, as per a joint study of the National Council for Applied Economic Research (NCAER), supported by the British High Commission in India in February 2016, Gujarat was rated as the top performing state in terms of investment potential. The state was rated top performing in some critical investment decision factors such as Power Availability, Number of Airports, Governance & Political Stability, Infrastructure and Land Availability
The Economic Freedom of the States of India (EFSI), 2013, estimates economic freedom in the 20 biggest Indian states, using a methodology adapted from the Fraser Institute's Economic Freedom of the World (EFW) annual reports. Gujarat achieves top rank in Economic Freedom Index of the States of India based on three parameters:
Size of Government (expenditure, taxes & enterprises)
Legal structure and security of property rights
Regulation of Labour & Business
According to latest report by World Bank on Doing Business, one of the pain points in India is the long and complex procedure to start a business. Irrespective of having a streamlined procedure to start a business, the government of Gujarat has started working to further reduce the timeline to start a business through Government Process Re-engineering.
The government of Gujarat believes in continuous improvement and strongly committed towards creating an investor friendly atmosphere through minimum government and maximum governance. Gujarat has always emphasised on smarter regulations that aims to strike a balance between the need to facilitate the activities of the private sector while providing adequate safeguards for the interests of stakeholders and will continue to do so in the coming years. Gujarat is one of the states to set examples for best practices of doing business and determined to adopt global best practices for building a better business environment supported by modern industrial infrastructure.
This year, the Vibrant Gujarat Summit goes beyond manufacturing and industrial development to encourage knowledge creation and R&D. Please talk us through the thinking behind this.
The first Vibrant Gujarat Summit, which was held in the year 2003, was with the intention of re-establishing Gujarat as a favoured investment destination. From 2003 till 2011, five editions of the Vibrant Gujarat Summit were held with an objective of promoting Gujarat as an investment destination. The theme of Vibrant Gujarat Global Summit 2011 was 'Gujarat: The Global Business Hub'.
These summits played a pivotal role in creating an enabling ecosystem in Gujarat, both in manufacturing and services sectors. The state houses many of the Fortune 500 companies and has a base of over 2 million Micro, Small & Medium Enterprises (MSMEs). This ecosystem combined with excellent port connectivity facilitates forward/backward linkages, access to domestic and international markets through competitive exports.
The government of India has declared the current decade as the 'Decade of Innovation'. As part of Vibrant Gujarat 2017, Government of Gujarat organized a National Summit on Innovation and Technology (NSIT). The summit was conducted for two days with sessions on Bio-Technology & Start-ups and IT & Electronics. Students of L J Group of Institutes won National Award for developing a device for differently-abled people (also known as Divyang as named by the Prime Minister of India, Narendra Modi) that helps them in mobility. Another product was that of a sewerage treatment device that disinfects sewerages using UV radiation. Some of the unique/innovative products/start-ups showcased during the summit:
Brain controlled robotic low cost prosthetic hand
Real time vehicle diagnosis through a car connected device and mobile app
Aerobotics7 – Start-up on UAVs, drones and robotics started by 14-year-old Harshwardhan Zala
Manufacturing and supply of innovation and research driven bio fertilizer products
Development of novel enzymes for applications such as dinking without recycling of paper, bio fuel, instant pain relief etc.
Bio degradable sanitary pad made from banana tree fibre
A dental implant product with novelty in locking mechanism with better bio compatibility
ZAxis – Gujarat based UAV and drone manufacturer with products catering to needs of defence, fire and disaster management etc.
Gujarat has taken a leap by moving towards a knowledge economy. Ideation, exchange of best practices, networking, research and development and inclusive growth are the key aspects that the government is focusing on. The state government is proactively promoting these since Vibrant Gujarat 2013.
What are some of the more tangible targets you have set for the year?
The state government programmes are conceived from a long term perspective and with an intention of achieving balanced growth and development that reaches all levels of society.
The state government focuses towards strengthening Gujarat's foothold in sectors like:
Aerospace and Defence Manufacturing,
Electronic System Design & Manufacturing,
Development of Freight Corridors (Railways), Smart Cities and Special Investment Regions
Costal Economic Zones
Increase accessibility and reach to quality healthcare and education facilities
Supporting sectors enhancing employment generations
What, in your view, are the pull factors for foreign investment into your state?
Gujarat ranks among the top 5 in terms of Foreign Direct Investment (FDI) in India. While the state garnered $6 billion worth of FDI from year 2000 to 2010, during years 2011 till 2016 Gujarat attracted $7.2 billion in FDI. Much of this is attributed to the favourable ecosystem in the state, coupled with the policy driven approach that the government has proactively undertaken over the years.
As many as 14 policies (textiles, electronics, IT/ITeS, Aerospace & Defence, to name a few) have been announced and are attracting substantial investment.
What are some of the sectors that make Gujarat the ideal destination for overseas businesses?
Gujarat is a national leader in 15 of the 25 focus sectors of the prestigious 'Make in India' initiative announced by the Hon. Prime Minister. Gujarat has a very strong presence across the entire value chain in chemicals, petrochemicals, textiles, pharmaceuticals, auto & auto components, engineering, plastics.
The state accounts for 23 per cent of India's water front, and 48 large ports in the state account for over 40 per cent of India's cargo movement. The state has created enabling large scale infrastructure such as Dholera Special Investment Region, which has a total area over 900 sq. km and has been declared as a National Investment & Manufacturing Zone. The state also has India's first and only operational Petroleum Chemicals & Petrochemicals Investment Region (PCPIR) at Dahej.
India's first International Financial Services Centre (IFSC) has been approved by the government of India and has been developed at GIFT City. In a short span of just 10 months, six banks have started operations in GIFT IFSC and have already reported transactions of over $1 billion. The IFSC is an ideal destination for Banks, Insurance Companies and Capital Market entities such as exchanges, brokerages, clearing corporations, depositories, etc.
The state has a robust outlook in Electronics System & Design, Aerospace & Defence, IT & IT Enabled Services, Biotechnology and Ports & Port led development. Policies in all these sectors has been announced by the state government, and the investor response received so far has been encouraging.
What do you perceive as roadblocks to the Gujarat growth story?
Gujarat is known to convert roadblocks into opportunities. The state government has done this in the past, and will continue to do so in the times to come.