Growth rate dip a temporary blip for India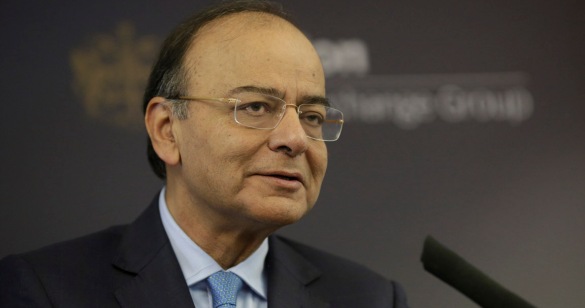 Ignore the doom mongers, India will return to the high growth path by winter.
There's an old truism about India which holds that for everything that is true about this country, the exact opposite is also correct. This is true for the Indian economy as well.
The country's foreign exchange reserves recently crossed the $400-billion mark, making India the world's sixth-largest holder of forex, ahead of the Euro zone, Brazil and Taiwan. The Indian rupee, which had fallen to a low of Rs 68.85 against the US dollar four years ago under the previous Congress-led UPA regime, has gained about 6 per cent to about Rs 64 and experts expect it to strengthen further.
Driving this surge in foreign currency inflows is the flow of foreign investments into Indian equity and debt as well as the longer-term foreign direct investment (FDI).
Now for the other truth: India's GDP growth in the April-June quarter (Q1 of 2017-18) slipped to a three-year low of 5.7 per cent on weak private investments and the lingering effects of demonetisation and the launch of the Goods & Services Tax (GST).
Since both these contradictory trends – of foreign investors remaining bullish about India even as Indian industrialists fight shy of making fresh investments – are undeniably true, how should one interpret them? What are foreigners seeing that Indians are not?
Yes, demonetisation has led to a temporary contraction in demand. The lingering after-taste of the withdrawal of 86 per cent of currency has played a role in the loss of growth momentum.
But this is only half the truth and we will return to this in a moment.
Now, let us address the other issue – of GST. The introduction of any new tax regime – and especially one that replaces a complex multi-layered, multi-state, multi-levy system with one single tax – would have been disruptive at the best of times.
And so it has been.
Now look at the positives.
Demonetisation has led to the unearthing and de-registration of about 200,000 shell companies, many of which were conduits for tax evasion and money laundering. So, it will be fair to say that demo has played a big role in rooting out the generation of unaccounted, or black, money. Higher income tax collections testify to this.
Then, GST collections in the first month – July – were in excess of the target by about 2 per cent, in spite of about a third of taxpayers not filing their returns and remitting their taxes. This belies predictions that the new tax would result in revenue shrinkage. What's more, World Bank India chief Junaid Ahmad has described GST as a "tectonic shift" that could take India's growth rate to 8 per cent and beyond.
And after playing truant for a while, the Monsoon rains have returned with a gusto giving rise to optimism that this will be a normal Monsoon year. This augurs well for rural demand, which accounts for a large chunk of the Indian GDP.
Finally, Indian Finance Minister Arun Jaitley has hinted at a package to revive growth and employment.
Many economists are confident that growth will pick up on the back of the positives described above.
"We expect the impact of demonetisation to fade and GST mechanism to stabilise… and growth to return in the last quarter of the year on the back of a good Monsoon and the festive season bump," Randstad India MD & CEO Paul Dupuis told reporters.
Cleaning up any economy is a time consuming task. The twin blows to the shadow economy – in the form of demo and GST – have undoubtedly caused some short-term pain. But do keep in mind that a large part of the pain, caused by the bad debt overhang at banks, is a legacy issue the BJP government inherited from the Congress regime. As many parents of young children know, prescribing bitter medicines is the only way back to good health.
US government agency USDA estimates that India will grow at an average rate of 7.4 per cent to become a $6.84-trillion economy by 2030 and emerge as the world's third-largest economy, surpassing Japan and Germany.
So, let us not pay heed to the doom mongers. Come winter and, hopefully, India will return to the high growth trajectory.