Govt's push for charging stations can catalyse the EV market in India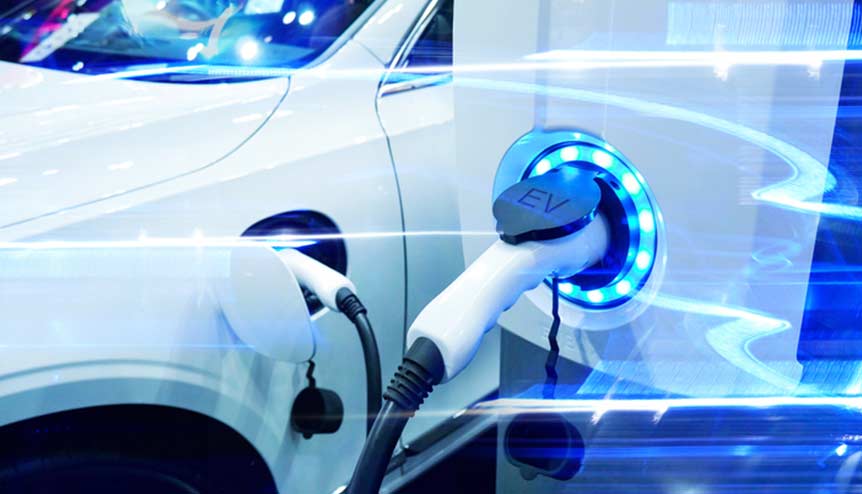 A recent government plan to build charging infrastructure can push demand for EVs by addressing the issue of range anxiety.
The Indian government recently attempted to answer the old question that has bene haunting EVs since their launch: Which should come first – electric vehicles or battery charging infrastructure? One of the major constraints to faster adoption of EVs in India is the absence of adequate charging infrastructure.
This gives rise to range anxiety in EV buyers, ie, drivers fear they will be stranded with their vehicles if they can't recharge their EV batteries before they run out of power.
Have you read?
Why India leads the way with sustainable innovation
Electric mobility is crucial to global sustainability agenda
Now is the time to be investing in the EV ecosystem
India: An emerging global manufacturing hub for the auto industry
India's transport infrastructure: Running on renewables
Sodium-ion based battery technologies: An alternative to existing solutions?
India-UK e-bike tie-up a medicine in times of crisis
High costs deter buyers
There's another major challenge as well: The high upfront cost of EVs. For example, the cheapest e-KUV from Indian automaker Mahindra & Mahindra (M&M) costs about $11,500. The mid-range petrol variant of the same vehicle is 20 per cent cheaper.
An international standard EV, such as the Hyundai Kona, costs more than $30,000 in India. In a country where more than 50 per cent of all cars sold cost less than $8,000, EVs are clearly priced at the luxury end of the market.
This is another factor that is coming in the way of more people buying EVs. Consider this: In the first seven months since its launch, Hyundai sold only 300 units of the Kona. Bloomberg NEF estimates that it will take more than a decade for EVs to achieve price parity with petrol vehicles in India.
"Mass adoption of electric cars in India will not happen unless the gap in upfront prices of electric and ICE vehicles is brought down," Shantanu Jaiswal, Head of Research, India, at Bloomberg NEF told the media.
Government invites proposals for charging stations
The Indian government is taking steps to address this issue by inviting proposals from government organisations, public sector units, power distribution companies, oil & gas companies (many of which already own chains of petrol pumps) and private firms to build and operate EV charging infrastructure on important highways across the country.
The Faster Adoption and Manufacturing of Electric Vehicles (FAME) under the Indian government's National Electric Mobility Mission envisages extending capital grants to organisations for promoting the use of EVs in the country. The government approved Phase 2 of FAME for three years starting April 1, 2019.
Although India is now an electricity-surplus nation, some part of country, especially some rural pockets, still don't have adequate supply of reliable power. This is another factor that discourages the adoption of EVs in India.
Several automakers exploring Indian EV market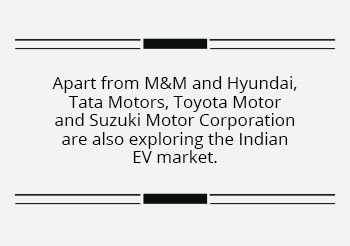 Apart from M&M and Hyundai, Tata Motors, Toyota Motor and Suzuki Motor Corporation are also exploring the Indian EV market. The last two have an alliance in India that is looking at launching an EV but the absence of adequate charging infrastructure is proving to be a deterrent.
"It is still on. BEV (battery electric vehicle) is always the tough one. We can put (it) on the market, but perhaps buyers will not come due to the lack of charging infrastructure. There are no charging stations," Toyota Kirloskar Motor Managing Director Masakazu Yoshimura told The Economic Times, India's leading financial daily. He added that they may consider technology demonstrators in smart cities.
Low volumes make local assembly unattractive
In that same report, he pointed out that Toyota, which has EVs in its global portfolio, has the ability to develop a vehicle for India, but would prefer to import it if volumes failed to justify setting up an assembly plant for the same in the country.
"BEVs are running in China, Japan. So, we can produce, we can make it (in) different sizes and all. But again, if we bring BEV, we have to import. If volumes become larger, consumers accept BEV, then perhaps feasible demand will be created that can be sustainable for more local production….," he told the newspaper.
On the high prices of EVs, Pawan Goenka, Managing Director of M&M told the media: "Pricing EVs at below $13,000 is going to be very difficult."
Mass market EV the holy grail of Indian carmakers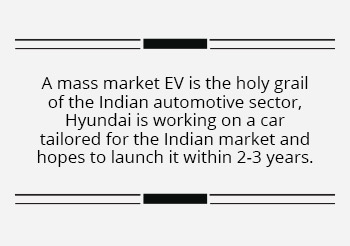 A mass market EV is, therefore, the holy grail of the Indian automotive sector, Hyundai has announced that it is working on such a vehicle tailored specially for the Indian market and hopes to launch it within the next 2-3 years.
By then, many experts think, there will be many more charging stations across India. They cite the example of some European countries such as Norway to point out that EV sales and charging infrastructure usually grow in tandem with each other.
So, the government's initiative to invite proposals for setting up charging stations will enthuse more automakers to enter the EV space. This, in turn, will encourage investors to set up more charging infrastructure across the country.
Podcast: Play in new window | Download