Government allocation for the fisheries sector boosts economic fundamentals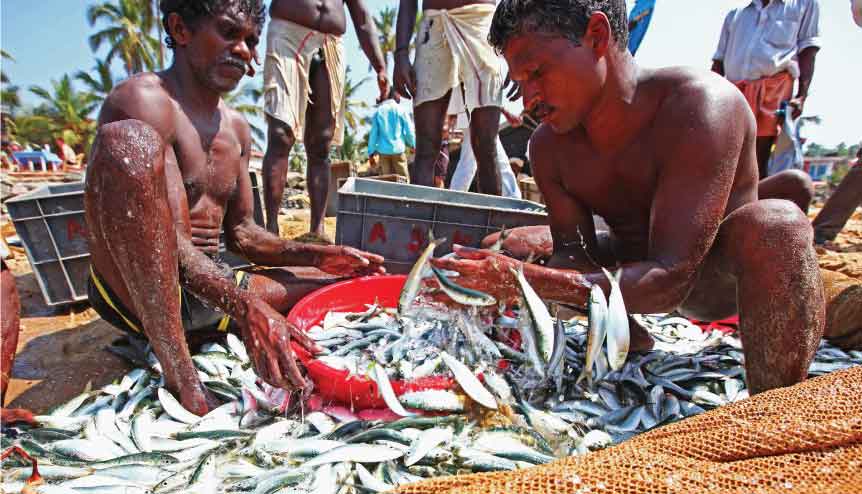 Foreign investors can leverage the stimulus package announced by Nirmala Sitharaman to help the fisheries sector and dairy industry to move up the global value chain.
When Indian Finance Minister Nirmala Sitharaman announced her $22-billion relief-cum-reforms package for farmers, agriculture monopolised all the headlines. Equally important for foreign investors were the measures she unveiled for the fisheries and animal husbandry sectors.
Related stories: Sitharaman's package to give a huge fillip to the food processing industry
Redefining MSME limits will facilitate MNCs to relocate to India

India is the world's fourth largest producer of fish and among the largest exporters of shrimp. But experts believe there exists considerable scope for increasing both production and exports.
Improving the supply chain
According to analysts, Sitharaman's $2.8-billion allocation for the fisheries sector will lead to an improvement in its economic fundamentals over the long term by supporting upgradation of its value chain, reducing wastage and facilitating better price realisations.
Opportunities for foreign investors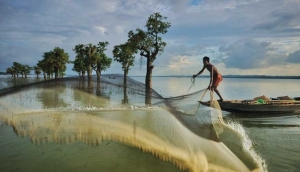 The Finance Minister said a large part of the financial allocation would be utilised to create infrastructure like fishing harbours and cold storage chains. This offers opportunities for foreign investors from the US, Europe and Japan, who have experience and expertise in these areas, to scout for new business in this sector.
Processed fish
The Indian market for processed fish products is also limited at present. There exists a large untapped market in India for such products. There is also a massive opportunity for foreign investors to explore the export market for value added fish-based items such as sauces, canned fish and pet foods.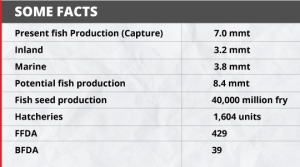 Trading prospects
The US is the largest market for Indian marine exports, followed the United Arab Emirates, South East Asia, Japan and the European Union. Since there exists considerable potential to step up both the quantity and value of exports to these countries, there is, correspondingly, significant scope for large importers in these countries to step up trade in this commodity with India.
There is also potential to explore transfers relating to processing technologies and related processes to extend the shelf life of this highly perishable commodity.
Animal husbandry and dairy products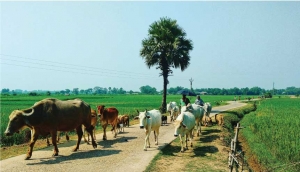 India has the largest number of cattle heads in the world but has only a minuscule share of the global market for dairy products. Although exports from India of dairy products such as ghee, butter, cheese, cream, curd and skimmed milk have doubled over the last few years, not everyone is happy.
"The export of value-added products like cheese needs to be increased along with an increase in quality as most of India's exported products are for diaspora," a former Secretary Animal Husbandry, Dairies and Fisheries, Tarun Sridhar, told an Indian news portal, adding that except for lassi (buttermilk) most Indian dairy products don't meet global standards.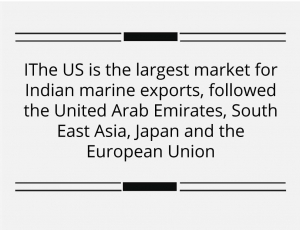 Besides, adding value to dairy products, foreign investors can also help at a more basic level. According to Invest India, the government's foreign investment promotion agency: "The Indian cattle yield less milk compared to their foreign counterparts… Thus, there is a huge potential available for foreign investors to invest in dairy cattle breeding of high-quality buffaloes with hybrid cows. There is also great scope for investment in different dairy cultures, including dairy biologics, enzymes, probiotics, and other colouring materials for food processing."
The allocation of $1.8 billion for vaccination of all domesticated animals to eradicate foot and mouth disease will, thus, lead to healthier livestock and allay foreign concerns about the standards of the Indian dairy industry. And their entry will help this sector move up the global value chain.
*Tomorrow: An analysis on how the reforms in India will help improve foreign direct investment in the coal mining sector.