Giving Make in India the currency to succeed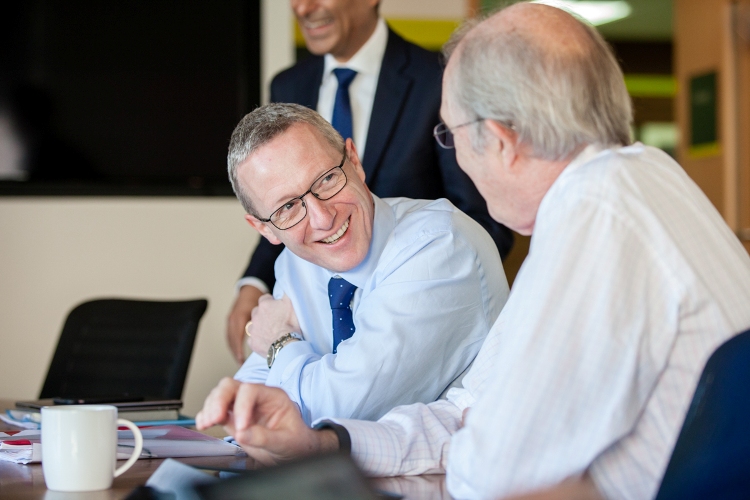 De La Rue is a UK-headquartered banknote manufacturer which has embraced the Indian government's Make in India clarion call. Here the CEO talks 'India Investment Journal' through the company's journey in India.
How would you trace De La Rue's history in India?
De La Rue Plc began life as a manufacturer of banknote paper in the UK 300 years ago. We now work with customers in 140 countries on their currency, identity and security products, including the UK, which is home to one of the world's most secure passports. De La Rue's brand and deep experience in design, research, and manufacture of both our core and a new generation of identity products is recognised the world over.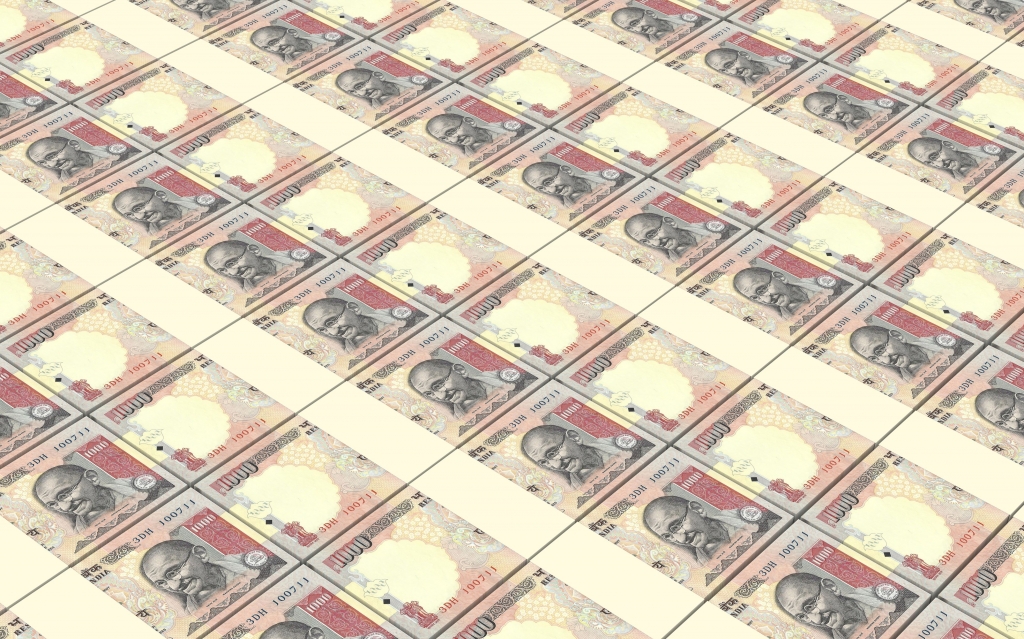 De La Rue's history in India is also long. It has traded with India since 1876 and supported the construction of India's banknote paper mill in Hoshangabad, Madhya Pradesh in 1962.
Today India is the fastest-growing large economy in the world, with an admired democratic culture and institutions. Prime Minister Narendra Modi's call for the indigenisation of the full range of materials required to produce India's banknotes is an exciting opportunity to participate in the country's further development. Recognising this, De La Rue is keen to support India in these efforts.
As a result, De La Rue recently established an office in Delhi, where a new senior management team has been working closely with the Department for Industrial Policy and Promotion (DIPP) to identify suitable sites to establish potential manufacturing operations in India.
De La Rue has had a couple of challenges in recent years, starting with issues around a currency paper you supplied in 2010 and, more recently, being named in the Panama Papers in relation to a representative you used in the local market. What's your position on these problems?
I think it's important to start by saying that these two issues are historic, unrelated and, importantly, no reflection of the De La Rue of 2016, which has undergone significant change in recent years.
Let me start with the paper quality issue. In 2010, De La Rue unilaterally and voluntarily informed the customer, upon detailed internal analysis, that the paper it was due to supply in a forthcoming consignment did not meet a small number of specific technical parameters required by the customer.
De La Rue used this experience as an opportunity to renew its approach to quality control, and has worked hard and invested significantly over the past six years to overhaul its manufacturing systems and processes. At the heart of our efforts to avoid any repeat of such an issue has been the introduction of independent quality testing and an Operational Excellence Programme, which takes a systematic approach to quality control at every single step of the manufacturing process.
Separately, in April, press reports suggested that some years ago a former representative of De La Rue had received commission on certain sales into India. It was  common practice at the time to pay commission to representatives, but De La Rue does not have such arrangements today. Indeed, driven by significant internal changes in recent years, De La Rue prides itself on its industry-leading ethical approach. As the only publicly-listed company in the industry, De La Rue leads the way in its transparency of reporting and in adopting and complying with best practice and the legal and regulatory frameworks in the countries in which we operate.
De La Rue was one of the founding members the Banknote Ethics Initiative (BnEI), an initiative established to ensure ethical business practice, with a focus on the prevention of corruption and on compliance with anti-trust law within the banknote industry. Maintaining the highest ethical standards across the banknote industry is essential to building and maintaining the trust and confidence of our customers and other stakeholders. We are confident that we are leading the way in this respect and we rely on a number of external audits and other sources of independent assurance to ensure that we continue to do so.

What are your plans to 'Make in India'?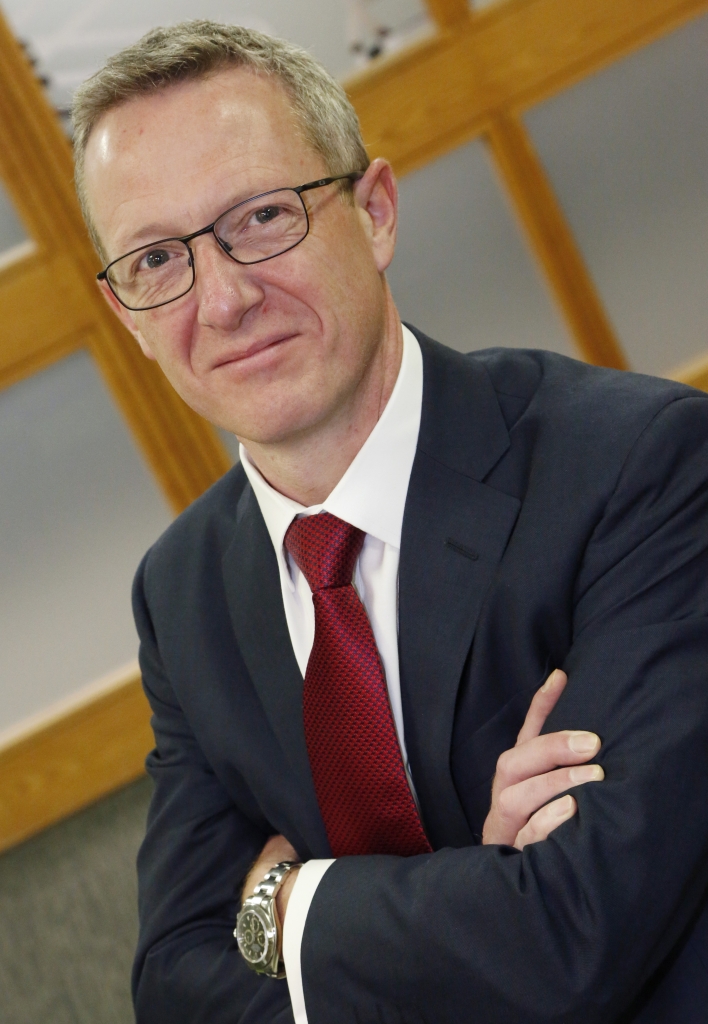 India is a priority market for De La Rue and we are committed to re-entering the market. Last year, Prime Minister Modi urged the Reserve Bank of India to work towards the indigenous production of all elements of India's currency under his Make In India and Skill India initiatives. This presents an exciting opportunity for India to build a skills and knowledge base in highly specialised and technologically complex practices in a country that boasts an immense pool of talent: India has the second largest population of scientists and engineers in the world, with a balance of raw, inquiring intelligence and technological curiosity that also defines our business. We welcome the opportunity to build on this by drawing on India's exceptional talent pool.
So De La Rue is keen to contribute to the PM's initiative, by bringing investment, expertise, knowledge and best practice to currency production in India. Given the opportunity to partner with India, we hope to create a regional hub for research and development, as well as local manufacturing facilities for the supply of security features for the next generation of India's banknotes, passports and identity documents.
Counterfeit currency is a growing problem in India – how can De La Rue help? What additional layers of security does your technology offer to India that your competitors do not?
We understand a UK-India Defence & International Security Partnership Agreement was signed in November last year following PM Modi's visit to the UK; De La Rue is committed to supporting both governments on the subject of counterfeiting under this agreement.
A system comprising of banknotes that are durable, hard to counterfeit and overlaid with security features that are immediately recognisable to the public remains the ultimate goal for central banks across the world. The very essence of De La Rue's products – banknotes, identity systems and security products – puts us in the front line of protecting our customers' products and integrity.
In order to possess a high level of resistance to counterfeit, new public security features need to achieve two primary goals: they must be easy for the general public to identify and they need to be difficult to counterfeit.
We have deep experience of partnering with central banks and global law enforcement agencies in the battle against counterfeiters. This is where we can work with India, and share our expertise in counterfeiting trends and anti-counterfeiting technology based on our world leading experience in this field. Our global R&D and anti-counterfeiting team is made up of over 100 experts who operate from a state-of-the art facility to develop and design creative, novel and innovative features for use across the range of security products and services to address the threat of counterfeits. We also have counterfeit experts who assist customers with live cases and specialise in identifying materials and techniques potentially used by counterfeiters to replicate specific security features. They also coordinate the R&D counterfeit analysis of new security features during their development. All new security features adopted by De La Rue, whether they are developed internally or externally, are subject to detailed counterfeit analysis.
What do you see as the biggest challenges facing India in the coming years?
We recognise that India is in the midst of perhaps the largest transformation of a community in the free world driven by Prime Minister Modi's vision – to use technology, governance and opportunity to improve millions of lives. From a personal perspective that's an extraordinary opportunity, and I know my colleagues share the same sense of excitement and awe as we consider how we can lend value.
The areas where we can play a part sit at the heart of some of the most exciting activities currently under way. It seems to me that in the two years of this government, India has already made big strides in improving fundamental access to life-enhancing services: from bank accounts to medical insurance to home loans to skllls training. For example, the government's Jan Dhan Yojana initiative has allowed enabled millions of previously unbanked citizens to access formal financial services and, critically, the formal economy. This links into another layer of the PM's digitial vision, giving citizens a legal and secure identity in a digital world, which, in turn, opens the door to a slew of secure government services that are being brought online.
With Aadhaar, India already has the world's largest biometirc ID platform, and its spin offs really can give the reality to a digital economy. Finally, defeating the economic, security and social risk posed by counterfeiters is a paramount objective for us, as well as the government. So whether it is by manipulating currency, identity or goods, the work of counterfeiters costs India billions of dollars each year. Though progress on all of these issues has so far been encouraging, more obviously needs to be done if India's 1.2 billion citizens are to participate securely and in ways that enhance their lives, in the world's fastest-growing major economy.
Martin Sutherland was appointed Chief Executive Officer at De La Rue in October 2014. He was previously Managing Director of BAE Systems Applied Intelligence (formerly Detica).