Film Review: Bulbbul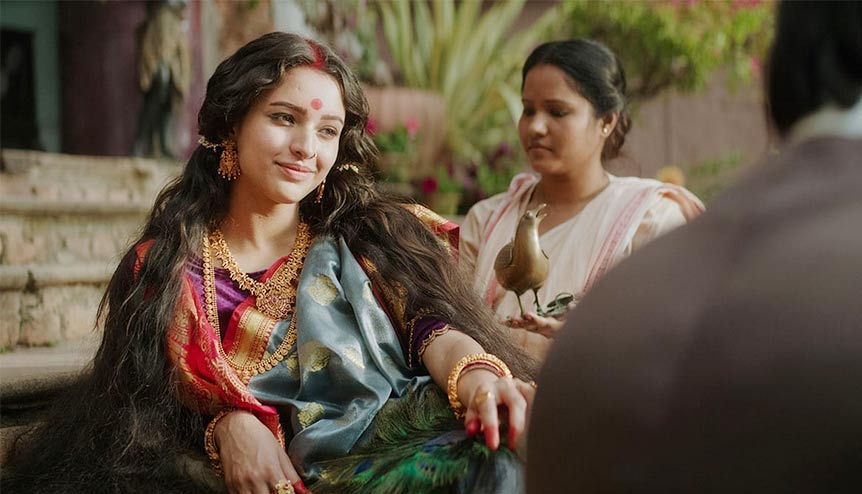 Actors: Tripti Dimri, Avinash Tiwary, Rahul Bose, Paoli Dam and Parambrata Chattopadhyay 
Director: Anvita Dutt
Having green-lit movies like 'Phillauri' and 'Pari', Bollywood actress turned producer Anushka Sharma can probably be credited with creating a new sub-genre in the Hindi film industry – that of the feminist supernatural flick. Along with her brother Karnesh, as part of their production house Clean Slate Films, the pair has put their money and minds behind creating content with a supernatural twist.
Their latest offering to the genre is 'Bulbbul', a gothic fable set in the Bengal presidency. The story begins in 1881 with child bride Bulbbul (Tripti Dimri) getting married to the much older, wealthy landowner Indranil (Rahul Bose). Within the family there is Indranil's mentally unstable twin brother Mahendra (Bose in double role) and Binodini, his crafty wife (Paoli Dam). The only person Bulbbul can relate to is Satya (Avinash Tiwary), Mahendra's youngest brother who is a few years older than her.
Fast forward 20 years to Satya, now a handsome young man recently returned from London after studying law. He arrives home to find timid little Bulbbul transformed into the assertive young mistress of their ancestral mansion. When Satya hears strange tales of men in the village being slaughtered by a "chudail"' (demon woman), his suspicions are raised, alongside his growing fondness for his bhabi (sister-in-law).
A beautifully crafted film, Bulbbul marks the assured directorial debut of Bollywood lyricist-writer Anvita Dutt ('Queen', 'Shaandaar'). Fans of period pieces like 'Devdas', 'Sahib Bibi Aur Ghulam' or 'Parineeta' will find Dutt's rich aesthetics to their liking.
Dimri is beguiling in her portrayal of the innocent child bride turned forceful lady of the manor. Equally captivating is Dam, her cunning adversary, polar opposite in her approach to managing the oppressive domestic and societal situation in which they find themselves victim.
On the storyline front, 'Bulbbul' is modest. The plot and two-dimensional male characters could do with some fleshing out. Those expecting a classic horror movie or fright fest may be left disappointed.
'Bulbbul' is more a statement of Indian patriarchy and gender abuse than thrills and kills. Catch it on Netflix if you dare.
by Jaspreet P. Bajaj
Jaspreet is the London-based Founder of  Bombay Funkadelic events and an Entertainment writer.
*iGlobal Review Series