Ease of Doing Business: Modi government's hard work paying off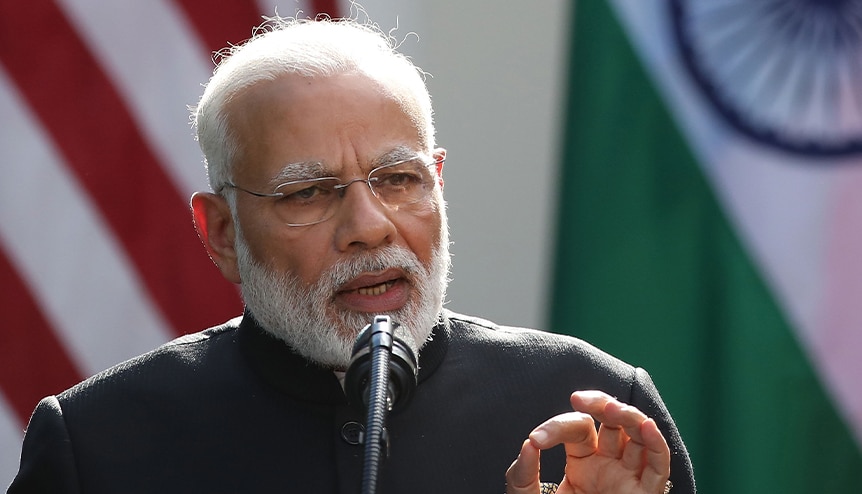 India's dramatic jump of 23 places on the World Bank's Ease of Doing Business Index will encourage foreign investors who are otherwise facing turbulent times globally, writes India Inc. Founder & CEO Manoj Ladwa.
The hard work put in by the Narendra Modi government over the last four-and-a-half years is bearing fruit. The recently released 'Ease of Doing Business Index', compiled by the World Bank, shows India has jumped 23 places in the pecking order to Rank 77.
It comes on the back of an even more impressive 30-place improvement in the rankings last year, when India moved from Rank 130 to Rank 100. That means India has improved its ranking by 53 places in only two years and 65 places from the lowly 142 rank on this index when Modi came to power in 2014.
The report is based on surveys and interviews with professionals, executives and other stakeholders in Delhi and Mumbai, which are used as proxies for the whole country. Modi had set a goal of breaking into the top 50 positions when he came to power. Now, an Output-Outcome Framework Document prepared by the government has set an even more ambitious target of reaching the 30th position within two years.
The fine-print
This World Bank report ranks 190 countries on 10 important parameters that impact businesses such as getting construction permits, getting electricity connections, paying taxes, trading across borders and other issues dealing with the ease of navigation through the bureaucracy.
Many of you will have already read about this by now, but allow me a moment to recap the fine-print of this year's rankings with regard to India.
This year, India improved its performance on nine of these 10 parameters but its ranking improved in only six, indicating that other countries have done more. For example, on dealing with construction permits, its rank jumped from 181 to 52, an improvement of 129 places due to the creation of a single window clearance system in Delhi and the launching of an online building permit system in Mumbai.
On trading across borders, it went from the 146th position to the 80th place. The move to limit physical inspections of exports and imports and to let exporters seal containers on their own premises facilitated this improvement.
And on getting electricity, it now takes 55 days to obtain a new connection compared to 105 days in the previous year.
An endorsement
A World Bank statement said: "The reforms in India included streamlining the process of obtaining a building permit and improved building quality controls… Starting a business was made easier through consolidation of multiple application forms and introduction of a goods and services tax (GST), while getting electricity was made faster and cheaper. Other reforms in India included strengthening access to credit as well as making it easier and faster to pay taxes and trade across borders."
The report says India is among the Top 10 improvers for the second year in succession. India is the only large economy to achieve such a dramatic improvement.
These figures should definitely bring cheer to the Indian government and encourage foreign investors who are otherwise facing turbulent times globally.
More work to do
However, there is also significant scope for improvement and given the razor-sharp focus of Modi's team on this index,  I expect a further dramatic improvement in rankings when they are released next year.
For example, on a parameter called "distance to frontier metric", which measures the distance between a country's economic policies and global best practices, India improved its score from 60.76 to 67.23 over the last one year, indicating that Indian regulations and practices showed a sharp improvement in absolute terms and also that the country will moving quite rapidly towards meeting global standards.
That is good and impressive, but it also shows there is enough room for further growth.
Even more impressive is that India has broken into the ranks of the Top 25 countries on three of the main parameters under scrutiny – getting electricity, getting credit and protecting minority investors.
One of the main reasons for my optimism on a dramatic improvement in India's ranking next year is the fact that the two most far-reaching and paradigm-changing reforms undertaken by the Modi government – the launch of the Goods and Service Tax (GST) to simplify India's till recently notoriously byzantine indirect tax administration and the enactment of the Insolvency and Bankruptcy Code (IBC) to ease the liquidation procedures for corporate debtors – have not yet been captured in this year's rankings.
There were two reasons for GST not improving India's ranking – the cut-off date for these rankings was December 31, 2017. If you remember, GST, which was launched only six months before that date, faced several teething troubles, which, for a short while, actually made indirect tax compliance more difficult than before – the number of human hours taken to file taxes during this period increased to 275.4 compared to 214 earlier. Result: India's rank on this parameter dropped marginally from 119 to 121 this year.
On the parameter called resolving insolvency, IBC only helped India maintain an unchanged score even as its rank dropped to 108 from 103 last year. One reason for this could be that other countries have moved faster on this issue.
Looking into the future
However, I'm confident that a seamlessly functioning GST regime, which has put its glitches behind it, and the quick resolution of several high profile insolvency cases will lead to significant improvements in India's overall rank next year.
Then, India still comes in 100th place or higher in five parameters — resolving insolvency (Rank 108), paying taxes (Rank 121), starting a business (Rank 137), enforcing contracts (Rank 163) and registering property (Rank 166).
Here, too, I expect to see large improvements in rankings. For example, the Modi government has amended the Commercial Courts Act to facilitate the establishment of commercial courts in 250 districts. Once they start operating at full capacity, the rate of disposal of cases will almost definitely improve, leading to a rise in the rankings on this crucial count.
Frankly, I'm a little surprised to see India's low rank on ease of starting a business and the government has taken several steps to smoothen this process by integrating several application forms into one and simplifying the GST registration process. My guess is that other nations have done even more. So, India will need to look at this issue once again by conducting a gap analysis vis-à-vis best practices the world over.
This year's ranking means India has claimed its rightful place as the leading nation in the South Asian region, ahead of Bhutan (81) and Sri Lanka (100), Nepal (110), the Maldives (139), Pakistan (136) and Afghanistan (167) and Bangladesh (176). Recognising this, the World Bank said: "India continued its reform agenda, implementing six reforms in the past year. India is now the region's top-ranked economy."
For the record, the Top 3 nations – New Zealand, Singapore and Denmark – have retained their positions from last year. They are followed in the Top 10 by Hong Kong, South Korea, Georgia, Norway, United States, United Kingdom and Macedonia.
I expect these rankings to significantly boost India's standing in boardrooms across the world, notwithstanding the recent hammering of the Indian rupee vis-à-vis the dollar.
But I also don't expect see a dramatic improvement in FDI flows in the near future. These reforms deal with the basic plumbing of India's economic architecture and improve processes and the speed of decision making.
Since there is always a lag of a couple of years between such improvements on the ground and the flow of fresh investments, I expect the money to start pouring in only after that period. And between now and then, there is of course the little issue of the national elections which Modi will have to navigate!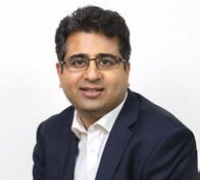 Manoj Ladwa is the founder of India Inc. and chief executive of MLS Chase Group @manojladwa