Digital India can win the economic nationalism race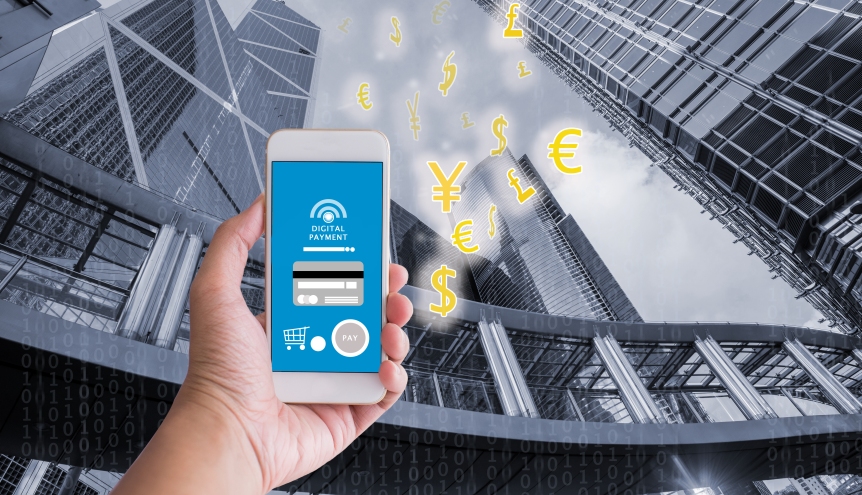 India has an opportunity to take a leadership role in technology and innovation in a changing global landscape, writes a tech expert.
Economic nationalism has become the order of the day in many western economies. Given this backdrop, what are the opportunities for India, in terms of technology and innovation? In this article, I explore that while such sentiment may pose challenges, it also presents an opportunity for India, and despite Brexit, there is significant opportunity for research and innovation collaboration with the European Union (EU).
Pushback on outsourcing R&D
Major companies have been conducting some R&D outside their headquarters countries for decades. And India was a major beneficiary of this, especially in the software sector, with the resulting dominance of companies like Infosys and Wipro. In 2015, it was determined that 94 per cent of major global corporations conduct their R&D in multiple countries.
But increasing attention on regulations and policies for visas, labour movement, and the regulations governing the sharing of knowledge and technology are causing some companies to question how sustainable their integrated global innovation networks are.
A recent report on global innovation found that nearly 33 per cent of R&D executives said they have already felt the effects of economic nationalism  on their R&D talent acquisition or retention because of visa or work restrictions — either losing employees, seeing less talent available, or in hiring more local talent. The PwC Strategy& Global Innovation 1000 study analyses spending at the world's 1,000 largest publicly-listed corporate R&D spenders and is now in its 13th year.
Its key findings were:
Amazon is the largest spender on R&D in the Global Innovation 1000 study, the first time the top spender is a high-tech firm. All top four spenders are high tech companies.
Overall, software and internet industry companies continue to increase their year-on-year R&D spending, and that by 2018, healthcare companies will surpass computing and electronics to become the largest industry in terms of R&D spending.
Overall, computing and electronics, healthcare and automotive are the top three industry sectors and represented 61.3 per cent of global R&D spending in 2017.
Alphabet, Amazon, GE, IBM and Microsoft all increased their ranking in the 10 most innovative companies list.
There's no doubt that uncertainty is causing concern for medium and long-term plans, irrespective of whether policy realities actually follow political rhetoric. Barry Jaruzelski, principal, PwC US, Strategy&, says: "Although the goals and levels of investment in corporate innovation will likely not change if economic nationalism continues to develop, the global innovation model would need to evolve. At many companies, what is now a nimble, interdependent network may become a group of more autonomous hubs, hiring specialist technical talent in local regional markets and opening future R&D centres in regional markets."
India has thrived on the outsourced innovation, R&D and software development model. So the pushback that this survey suggests presents a huge threat. It is an even bigger challenge in the context of my last article, where I talked about technology replacing jobs and the need for Indians to re-skill with a digital mindset.
An opportunity for India to lead
At a macro level, if the skills issue is addressed, this presents a real opportunity for India to take a global leadership position, especially in technology. Veteran of the Indian tech industry, Sunil Bharti Mittal, chairman of Bharti Enterprises, said recently: "As many of the powerful countries of the western world talk about raising trade barriers, India needs to speak out more forcefully in favour of open economies and societies."
The key message he says is:
India's new narrative is about internationalisation, innovation and inclusiveness
Technology must drive inclusive growth; entrepreneurship, empowerment of India's youth, smart villages and shifting people into the formal economy are key.
Opportunities for India are in areas like agriculture and smart villages.
Agriculture still employs upwards of 80 per cent of India's labour – most of it in the informal sector. Bringing these jobs into the formal sector is critical, through skills training, digitalisation, entrepreneurship and boosting the participation of women in the economy.
Smart villages are another solution – self-sustainable through renewable energy, digitally connected and e-governed. Speaking at the recent World Economic Forum India Summit, which took place in Delhi in October 2017, Dipali Goenka, chief executive officer and joint managing director of Welspun India, said: "Growth needs to be brought to villagers, not villagers to the cities – that's very important. If women can be employed and empowered, then their children will study better and contribute more."
Meanwhile, India is a world leader in renewable energy. In the past 27 months, India has sold 700 million LED bulbs without government subsidy, driving down power consumption by 11 per cent and CO2 emissions by 80 million tonnes. This in turn will save the country $20 billion of investment in coal power plants in future – opening the way for renewable alternatives.
Opportunity for technology and research collaboration
At the recent EU-India annual summit, attended by Narendra Modi, the Indian prime minister, Donald Tusk, President of the European Council, and Jean Claude Juncker, President of the European Commission, the leaders reviewed the wide-ranging cooperation under the India-EU Strategic Partnership. The EU leaders welcomed India's efforts to promote economic and social development and expressed the EU's continued interest in participating in India's flagship initiatives such as 'Make in India', 'Digital India', 'Skill India', 'Smart City', 'Clean India', and 'Start-up India'.
They also highlighted intensified technical cooperation between the Indian and European telecom standardisation bodies (TSDSI and ETSI), supported by the EU, and focusing on future global standards for 5G, intelligent transport systems, internet of things (IoT), future networks and telecom security. Both sides encouraged the stakeholders to broaden this cooperation, demonstrate concrete technological solutions, and strengthen links between 'Digital India' and 'Digital Single Market for Europe'.
They also had positive exchanges on internet governance, on increasing the ease of doing business for ICT (information, communications and technology) companies on both sides, as well as meetings between the Indian and European start-up ecosystems under a 'Start-up Europe India Network'.
In addition, they agreed to scale up cooperation under the renewed India-EU Science and Technology Cooperation Agreement in frontier areas of science and technology and in addressing current global challenges in particular in the areas of health, water and clean energy. One of the highlights is a major joint flagship initiative of €30 million on water-related challenges, reflecting the pressing need to cooperate on technological and scientific knowledge and management capacities to cope with increasing stress on water resources.
Both sides agreed to work towards reciprocal opening of the EU Framework Programme for Research and Innovation 'Horizon 2020' and Indian programmes, and called for an intensified two-way mobility of researchers.
In summary, yes, there is a new challenge for India to continue the tried and tested model where global corporates considered Indian technology R&D centres a key part of their product development. But there is also opportunity, especially with the renewed vigour of the EU-India relationship, to collaborate on research and innovation, enabling mobility of talent, and joint work on future standards such as for 5G, intelligent transport systems, as well as telecom security.
There is also an opportunity for India to lead, by moving away from the old outsourcing business model, and use the collaborative approach to both boost innovation, as well as take a leadership role in shaping the future of the technology world.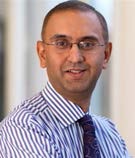 Nitin Dahad is a journalist, entrepreneur, and advisor to the technology sector and government trade agencies, with over 30 years' experience across Europe, US, Asia and Latin America in corporates, start-ups, and media. He currently edits 'The Next Silicon Valley' and 'Go4Venture'.