Design-led thinking can help businesses across all sectors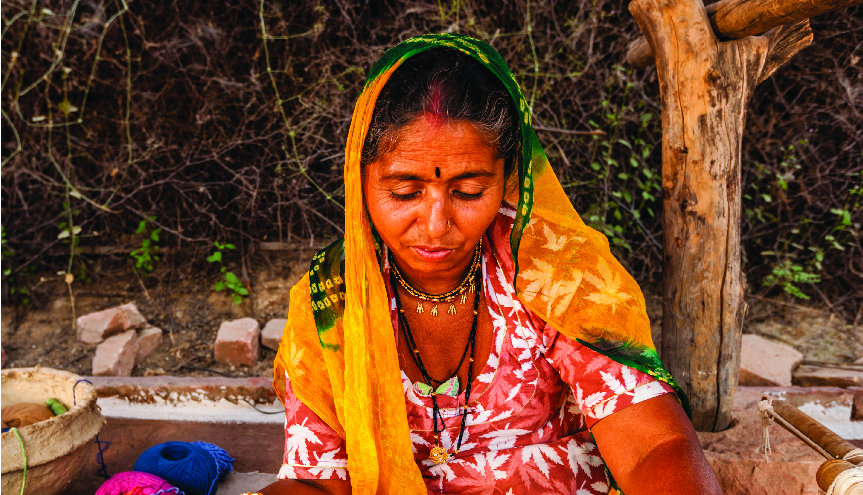 In this interview with 'India Global Business', luxury fashion label Varana's Creative Director Sujata Keshavan talks us through the brand's vision of translating the splendour of Indian heritage to more a contemporary aesthetic and what sets them apart from their well-known competitors.
Is Indian craftsmanship finding it as rightful place on the global stage?
Varana is a serious attempt to shine a light on India's rich and deep traditions of textiles and craft heritage. This is not just history but a living tradition…we have the largest number of living artisans in the world and the best of them have total mastery of their craft.
In my view, what has been missing is a contemporary and international approach to design that is needed to make our products relevant to markets in other countries. Varana's aim is to create a brand that re-interprets India's heritage through modern design. A contemporary and interesting brand that global audiences can relate to. The mission was also to find new markets and patrons for our master craftsmen and women, to help them remain relevant as their extraordinary hand-skills are being lost or dumbed down due to lack of patronage.
Are we closer to an Indian brand making its mark alongside some of the world's biggest labels?
This is certainly our aim. We launched a store only two years ago in Mayfair, London, in the neighbourhood of some of the world's biggest labels. We've had a good start. Having customers from 55 countries proves that our products are relevant and liked across the world. The task now is to increase our brand salience and footprint.
What is your checklist for a good business plan to take a brand global?
Product relevance and customer understanding. Since we are a pioneering brand from India, we focused the first two years on getting the product right for a global market. The Indian market is very culture specific as Indians dress up for gregarious family and community functions. The western customer has a completely different lifestyle and is driven by a very different set of needs. If we go to new markets which are culture specific like the Middle East, for example, we will have to re-think our products to be relevant to that market. Our learning is that people look for something unique, distinctive and interesting while at the same time being reassured by culture-specific familiarity.
People – To succeed, we have to ensure that we have the right set of people who truly believe in the brand and in our mission and are not just doing "a job".
Focus on design – Design is at the heart and soul of everything we do at Varana. We have a multi-cultural team of designers from Europe, India and Japan working together to provide a unique west-meets-east product and environment. My belief is that design-led thinking can help any business no matter in what sector.
Ethics and sustainability in the supply chain – We had to create a new-generation business, integrating old world skills and new economy knowledge. It is very important for us to focus on sustainability and make products and processes that consider their environmental footprint.
Creating awareness and spreading the word – Here is where we are at the moment. Our task now is to increase awareness about Varana and increase our footprint so that we attain a scale that has an impact.
Having enough money to survive until you are self-sufficient – This is critical as it can jeopardise everything else. Many wonderful ideas do not make it in the long run because of lack of capital and funding in the early years when seeds are being sown for the future.
What are the ways of setting a label apart in a crowded marketplace like London?
London is indeed an extremely crowded marketplace. Varana is distinguished by its unique concept which integrates India's craft and textile heritage with contemporary design. No other store has merchandise like Varana's so our product is very differentiated. We are also arguably one of the most sustainable brands in London as we use only natural fibres and emphasize making by hand. Most of the fashion labels in London mainly use synthetic fibres.
Besides being unique at the product level, Varana is set apart by its world view which is against fast fashion and based on making things that last a lifetime, slowly, beautifully, by hand in an ethical way. Our store has a spa-like tranquillity and our people are genuine in their warmth and hospitality. All of this helps to differentiate our brand in busy London.
What are some of the workforce decisions behind creating a worldwide appeal?
The teams behind Varana have very specific skillsets that are needed by the brand to create a worldwide appeal. Varana's concept is based on introducing India's textile heritage to the world. At our heart are the skilled artisans we work with whose world is completely removed from that of the Varana customer. They live in a parallel universe and have little or no knowledge of the markets they are making things for. At the other end, we have the market-facing team based in London which provides the front-end interface and speaks to the customer. Bridging the two worlds are our multicultural designers who speak to both sets of people. Motivating and balancing these three groups of people is key to Varana's success.
What are the expansion strategies and markets in your sights after the UK?
In the two years since we launched, we have customers from over 50 countries at the Dover Street store alone. While that tells you a lot about London, it also indicates that Varana has a truly international appeal that crosses borders.
We plan to take the brand forward through a hybrid model of our own stores; online through our own website as well as multi-brand marketplaces and also select department and speciality stores in other countries. We currently retail at some of the world's best hotels such as Hotel de Crillon in Paris, Beau Rivage Lausanne and are opening at Gstaad Palace. We have just started taking our baby steps out in the world and we plan to do many exciting things in the years ahead!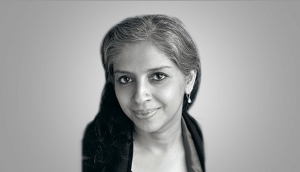 Sujata Keshavan is a Creative Director of luxury fashion label Varana.