Democracy Trumps Terror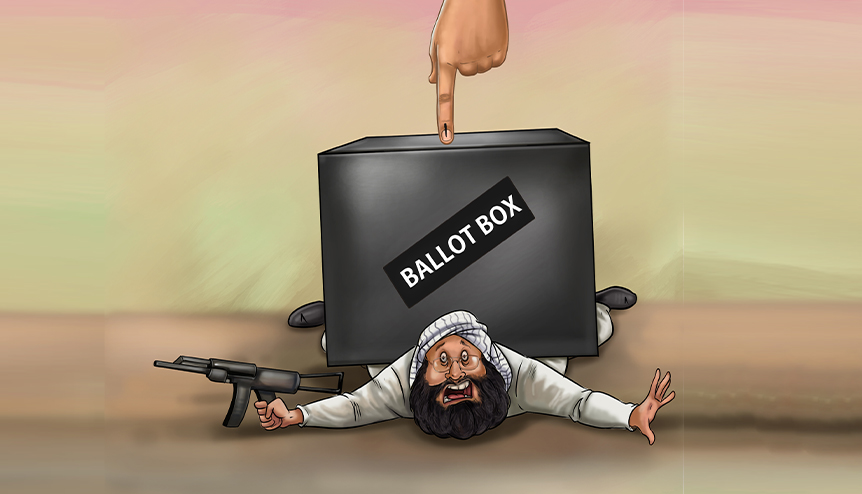 The UN's blacklisting of Jaish-e-Mohammed chief Masood Azhar as a global terrorist is another big win for India's proactive diplomacy, writes India Inc. Founder & CEO Manoj Ladwa.
Who says democracies are ill-equipped to tackle global terror? The Narendra Modi government's proactive diplomacy paid off big time when China removed its veto and allowed the United Nations to designate Pakistan-backed Jaish e-Mohammed (JEM) chief Masood Azhar a global terrorist.
The US, the UK and France deserve a large part of the credit for this but it was the Modi government that was the prime mover behind this initiative to collar terrorism emanating from across its border.
JEM had claimed responsibility for a terrorist attack earlier this year in India's Pulwama district killing 44 Indian soldiers, which received global condemnation.
It also shows, for the first time, the limits of Pakistan's relationship with its much touted all-weather-friend China. While it is true that Beijing has invested billions of dollars in Pakistan and has a massive stake in keeping Islamabad afloat, it also has to do business with its much bigger neighbour, India – necessitating diplomatic give and take, even at the cost of Pakistan.
The designation of Azhar as a global terrorist, a huge victory for the free world, caps a relentless, often lonely battle fought by India and is another marker of Modi's successful outreach towards all the important capitals around the world.
What is also relevant is that it has come bang in the middle of India's noisy general elections. The general consensus is that Azhar's listing will help Modi and his Bharatiya Janata Party (BJP) in the remaining phases of the election by reaffirming the Indian Prime Minister's credentials as a strong leader who can take on the terrorists and Pakistan, whilst being deft in his global diplomacy.
This is the world's largest democratic exercise, when 900 million eligible voters – equal to the entire population of the European Union and the US combined – come out to decide the future of one-sixth of humanity. This aspect of what is arguably the greatest show on earth hasn't been properly appreciated in the western world.
Of greater interest in India and elsewhere is: will the high voter turnout help Modi or will it be a vote against his government? 
In India, the conventional wisdom has been that higher voter turnouts mean a vote for change. But conventional wisdom has often been found wanting when it comes to explaining Modi's continuing connect with the Indian electorate.
The vote percentage (as a proportion of the total eligible pool of voters) in the first four phases of this seven-phase election is 67 per cent, only marginally less than the 67.6 per cent turnout in 2014 when the vote percentage hit an all-time high.
If this enthusiasm for voting is sustained in the remaining three phases, the final turnout figure could well be a new record.
With this election widely perceived as a referendum on Modi's performance as Prime Minister, I wouldn't be surprised at all if women and youth voters, two of his core constituencies, propel him to a second term in office. Over the last five years, the Modi government's schemes for building toilets, providing free cooking gas connections and a massive skilling programme, a drive to towards a digital economy, and enterprise loans, among other initiatives, have particularly endeared him to these two classes of voters.
This continuity will also be helpful for governance as several major initiatives – among them a universal medical insurance scheme, an initiative to provide brick and mortar houses to every Indian by 2022, the programme to clean up the bad loan mess inherited from the previous Congress-led coalition government and the stabilisation of GST – are works in progress and will to be handled carefully by the next government to see them through to their logical conclusion.
The Indian stock markets, the thriving but underground betting market, all opinion polls – as well as the mid-election boost in the form of listing Azhar as a global terrorist – point to Modi's return.
Apart from investors and politicians, terrorists such as Azhar, 26/11 mastermind Hafeez Saeed and their handlers will also be watching closely if Modi comes back to power.
We will know in less than three weeks.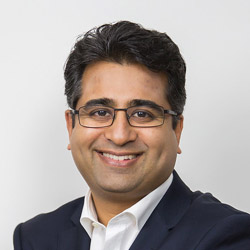 Manoj Ladwa is the Founder and CEO of India Inc. publishers of India Global Business magazine.