Data in India takes its place on stage – front and centre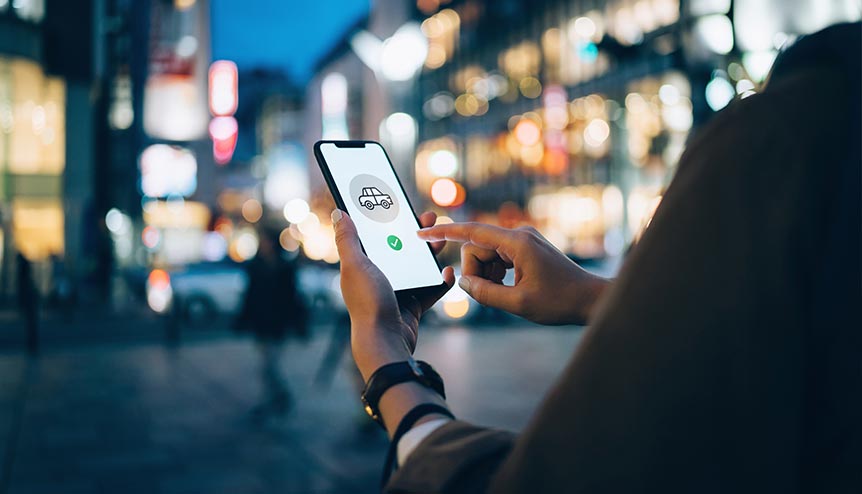 With the accelerated digitalisation in India thanks to the Covid-19 pandemic, the future of data centres, which houses 10 per cent of the world's internet users but only 1.8 per cent of global data infrastructure, seems bright.
It is no secret that the world is digitising rapidly. As consumer and business activity moves online, adoption of technology and tech-enabled services has accelerated. Consumer-facing companies like Google, Zoom, Paypal which are at the front and centre of this transition, have needed to expand their capacity on the back of the sudden increase in demand. At the back end, this is facilitated by not so glamorous cloud-based services. These services, which include Amazon's AWS and Microsoft's Azure among others provide the infrastructure behind this digital transformation. These warehouses of the digital world are called data centres.
Have you read?
UPI – India's innovation for the world
Connectivity makes the Indian farmer App-solutely successful
India-Singapore collaboration on fintech set to grow
Why big tech is betting big on India
India is well poised to tackle tech-related challenges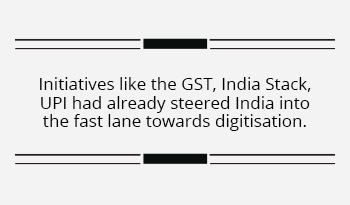 India, like the rest of the world, was digitising rapidly, even before the pandemic. Initiatives like the GST, India Stack, UPI had already steered India into the fast lane towards digitisation. The Covid-19 crisis has only accelerated this. Additionally, since 2018, India has also seen a drive towards data localisation led by the Central Government and various other sectoral agencies. Examples of some of the initiatives taken in this direction include the RBI's directive on Storage of Payment System Data, the Data Protection Bill 2018, among others. These regulatory moves along with favourable global and local market factors have been extremely positive for data centres, which is considered as the next big opportunity for businesses and investors. A news article quoting an industry executive highlighted that "In terms of growth in data, India is outpacing even the developed world. More data means more data centres, which are growing at almost 25per cent CAGR. To meet this growing need, existing and new providers are building new capacities across India".
Data is the new gold
In the last one year, this sector has seen interest from large business houses. In early 2019, Adani group announced plans to invest INR 70,000 crore over two decades to build solar-powered data centres. In October 2019, the company further announced that it signed an MoU with San Francisco-based Digital Realty to jointly develop and operate "data centers, data center parks and cultivating undersea cable provider communities of interest across India". Also, in 2019, the Hiranandani Group announced that it plans to invest INR 14,000 crore to develop data centres across India. Recent press reports, dated July 2020 suggest that the company has already set up an INR 1,000 crore data centre in Mumbai.
This interest is not only from domestic players but international investors as well. Earlier in 2020, press reports suggested that Japan's NTT announced plans to invest a significant amount of their global commitment for data centres in India. More recently, in August 2020, Legrand India launched Legrand Data Center Solutions, an entity which will target market size of INR 3,000 crore, as per a company press release.
Data demand on the rise
It is fair to assume that this is just the start for data centres in India and much more is expected to come. As per a research report by JLL India, a subsidiary of the US-based commercial real estate services company, the revenue of the 6 largest players in the sector (assumed to hold 80per cent market share), grew by 22per cent (CAGR) between 2013-14 and 2018-19. The company expects incumbents and new players invest c.$4.6bn capacity addition over the next 5 years. Some of the sectors most affected by the current crisis, like commercial real estate, are pivoting to data centres in search of greener pastures. E.g. for real estate developers like the Hiranandani Group (mentioned above), data centres offer a lucrative utilisation for commercial real estate which would otherwise be under stress in the wake of this pandemic.
To conclude, the future of data centres in India, which houses 10 per cent of the world's internet users but only 1.8 per cent of global data infrastructure, seems bright. Upcoming trends like the adoption of 5G, migration to edge computing from cloud-based computing and proliferation of the Internet of Things (IoT) are expected to give a further boost to this sunrise sector in addition to the "digitisation fillip" caused by the disruptions in the wake of the Covid-19 pandemic.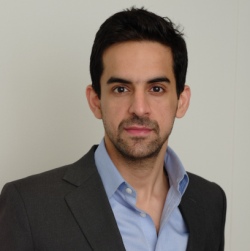 Vaibhav Kapoor is a finance and strategy professional with c.12 years of experience.