Covid fails to dampen spirits of UK start-ups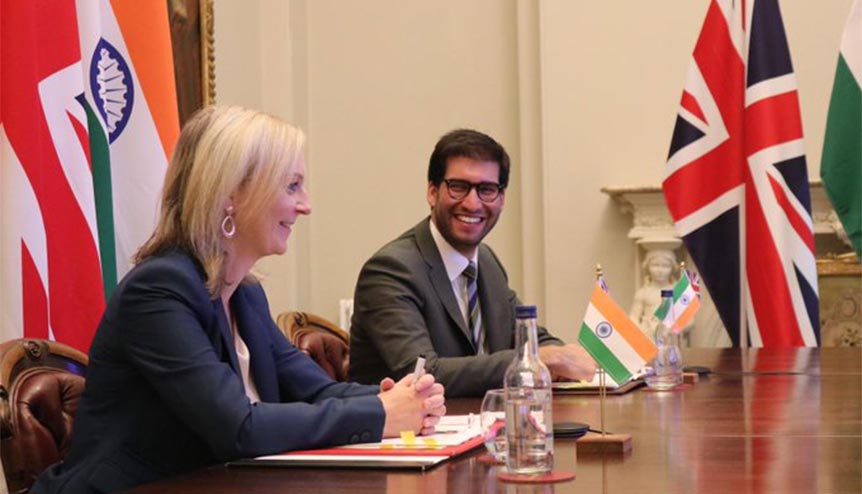 The UK-India corridor has developed several R&D collaborations, which has enabled  start-ups to slowly explore and continue their expansion plans.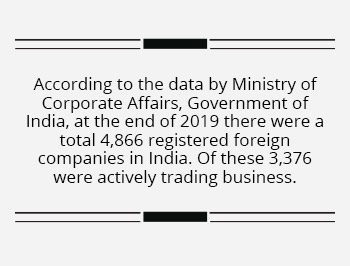 In early 2020 India had seen a steady spike in enquires from foreign Startups or foreign nationals wanting to set-up business in India. There were a host of foreign nationals who were relocating to India to fulfil their start-up ambitions. India was becoming a popular destination for innovators and entrepreneurs to chase their start-up dreams. The size of Indian consumer market, tech talent and low labour cost are a huge draw for them. According to the data by Ministry of Corporate Affairs, Government of India, at the end of 2019 there were a total 4,866 registered foreign companies in India. Of these 3,376 were actively trading business.
Have you read? Start-ups offer remote working solutions at affordable rates
Funding for start-ups in the post-pandemic era
With the onset of the pandemic things started to change. The number of new entrants had gone down substantially. While the pandemic has caused great difficulties, even in the tech economy, for some companies, it has been a time of great opportunity too. The UK-India corridor has been a bit busy with R&D collaborations and start-ups slowly and cautiously continue their expansion plans.
At the 14th Joint Economic and Trade Committee (JETCO) meeting between India and the UK, Alistair Tebbit, UK Co-chair of the Digital and Data Services working group and Head of Government Affairs, RELX had rightly noted that, "Now is the time for us to capitalise on the huge strengths of India and UK in digital and data services and find ways of boosting investment, innovation and jobs as our two economies emerge from the pandemic."
Case study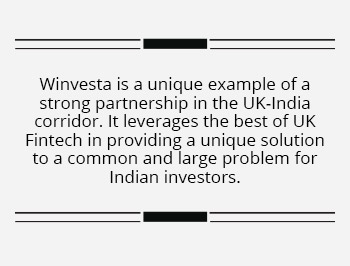 Winvesta is a unique example of a strong partnership in the UK-India corridor. It leverages the best of UK Fintech in providing a unique solution to a common and large problem for Indian investors.
Winvesta is a newly launched UK – headquartered platform with operations in India and the US. It provides Indian investors an opportunity to diversify their portfolio and invest globally. Ridding people of the preconceived notion that investing overseas is only for the uber-rich, Winvesta enables Indian users to invest in global brands they know, use and love, with a simple and streamlined process. No physical document upload and no archaic paperwork is required — the entire KYC process can be completed on one's phone, in less than 10 minutes.
Elaborating their experience of going live amidst the Covid-19 chaos, CEO and Founder of Winvesta, Swastik Nigam said, "Everyone in the team had been working laboriously for over 6 months across 4 countries and 5 cities. Moving to remote work was not easy, but we adapted quickly. We wanted to be sure that we were meeting our regulatory obligations and our technology infrastructure was working well. Beyond that, now was as good a time as any. We have had many clients on our waitlist who had been awaiting the product and there was no reason to delay. We may now possibly be the first-ever regulated brokerage to go live with a 100% remote team. It feels very accomplishing."
New-York based Prateek Jain, Co-founder of Winvesta said, "We've had an unmitigated access to investing in assets across the world, but India didn't. We each bring over a decade's experience working in global investment banks across London, New York, and Singapore. Data shows that very little retail Indian wealth is invested beyond its shores and we want to help Indians own more of the world. We want to empower the Indian investor by removing the high transaction fees that they have previously needed to pay."
Winvesta leverages a wide variety of partnerships from the British and American Fintech ecosystem, such as Level39 and Barclays' accelerator in Mumbai, Rise. Most recently, at the Global Fintech Fest in July 2020, the Lord Mayor of London, William Russell lauded how Winvesta launched in the middle of the pandemic.
***
*Disclaimer: The views expressed herein constitute the sole prerogative of the author. They neither imply nor suggest the orientation, views, current thinking, or position of FICCI.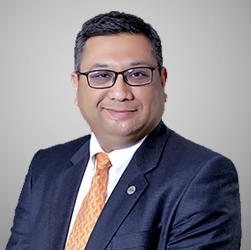 Dr Param Shah is Director – UK, Federation of Indian Chambers of Commerce & Industry (FICCI).