Covid-19 is a wake-up call for a change in approach to healthcare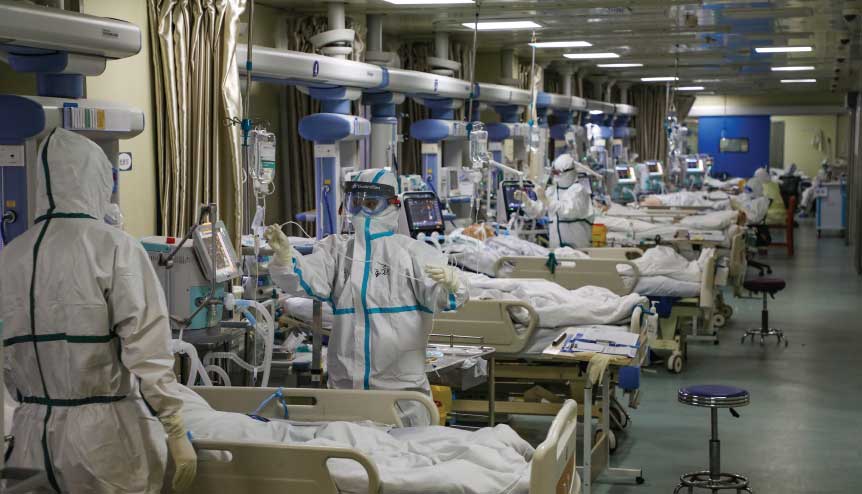 Interview
Provision of accessible healthcare is not a consequence but a pre-requisite for economic growth, insists Abhay Soi, Chairman of Max Healthcare Institute.
What are some of the biggest challenges the Indian healthcare sector is facing while dealing with this crisis?
The biggest challenge is inadequacy of healthcare infrastructure which falls short in the best of times let alone a global pandemic of this scale.  The total number of hospital beds in India stand at 1.3 per million vs the global average of 2.5, US at 2.9 and China at 3.8.  Majority of the healthcare in India is provided by the private sector through hospital chains, nursing homes with a lion's share of ~70 per cent.
The second biggest challenge is the increase in cost of care and hence affordability- while private hospitals in India provide perhaps the best healthcare at affordable prices globally, it is out of reach of many.  Covid-19 has added new dimensions to healthcare where, in addition to the patients, the focus is equally on protecting healthcare workers from the virus and keeping facilities infection free. The characteristic of this disease where the infected can be asymptomatic for long durations, means that every potential patient or HCW may be a potential carrier of the virus.  This coupled with the inability to reliably detect the infection in the early stages and a lack of testing capacity  has left hospitals with little choice but to treat every patient and HCW entering the premises as a potential carrier and thus modify their system and processes accordingly. This has added immensely to the cost of care of even normal (Non-Covid) patients. Consequently, it adds to the financial strain of people accessing private healthcare.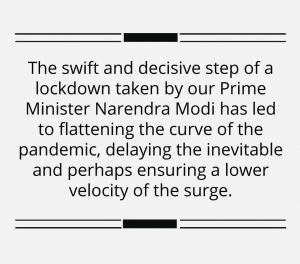 In addition, there are challenges which are common to perhaps every healthcare system in the world, the most significant of which is the extremely high psychological impact on healthcare workers (HCWs) who care for others in potentially hazardous work environments. While most would have pledged to serve mankind, I doubt any envisaged doing so while endangering themselves.  Moreover, HCW's are separated from their families for weeks, have to work long hours under stressful working conditions where they can't eat, drink or even visit washrooms during their duty hours.  There have also been cases of their fainting while on duty due to body heat etc. after wearing PPEs for long duration. Consequently, HCWs have been afflicted with moderate to severe level of depression, anxiety, insomnia and distress. In USA alone, as of April 15, 2020, more than 9200 healthcare workers were infected with Covid-19 and a UK study recently published in HSJ suggests that a large part of these infections and deaths were from the infections suffered by HCWs from the hospitals who were not actively treating Covid patients.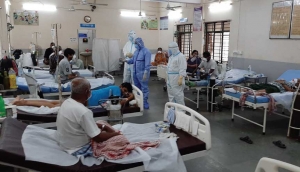 Last but not the least the pandemic and the lockdown has led to hospitals suspending their routine OPD's and elective surgeries. The revenue from international medical value travel segment as well as upcountry segments have completely collapsed as international and inter-state travel is at a standstill. This has led to occupancies crashing as much as by 60-70 per cent in almost all the private hospitals.  These factors have triggered a serious cash crunch for most healthcare services providers across India.
What measures can healthcare companies and the government put in place to be better prepared in the future?
I am certain, in view of the colossal disruption due to Covid-19 worldwide, there will be an acute recognition for the need of robust healthcare systems.  Not only is it a matter of national security but the prosperity and economic development of a nation are highly correlated with the well-being of its populace.  Hence, provision of accessible healthcare is not a consequence but a pre-requisite for economic growth as well.  Clearly, there is a need for greater resources to be deployed in healthcare.  However, the focus needs to be towards developing the sector rather than just providing healthcare to the poor.  The former is a pre-condition for the latter.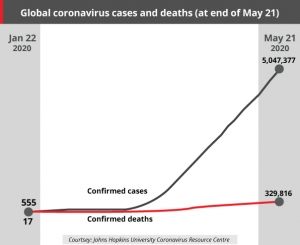 Essentially, the government needs to create an environment conducive to providing healthcare viably and attracting investment while the private sector should focus on creating healthcare assets to provide healthcare efficiently. The government's role and resources should be focused on removing impediments, providing stable policy, reducing compliance cost by eliminating archaic regulations and providing viable pricing to Ayushman Bharat, our universal insurance scheme for the poor.  The private sector should merely be encouraged to address the supply side. This will kickstart a virtuous cycle of investment and attracting FDI to create healthcare assets to cater to the huge underserved market domestically and globally.  At the time of pandemics, such infrastructure can be enlisted on a cost-only basis for national interest while in normal times it could serve the healthcare needs of the nation. The private sector, apart from addressing the burgeoning requirement of healthcare delivery to the vast under-served population of India, can also be a great employment generator.
Can you throw some light on Max Healthcare's solution to multiply the capacity of single ventilator?
This is an innovation from our BME team at the COVID-only hospital who chalked out an alternative in case there arose a situation where there could have been extreme shortage of ventilators in the face of the ongoing pandemic.  The team devised a method to bifurcate the input of oxygen supply of a single machine to feed it into four critically ill patients who have comparable lung capacities and disease progression.  This is in the face of an extreme situation only and has not been clinically approved under normal conditions.
However, the good news from available data is that approximately 50 per cent of those who tested positive have shown only mild symptoms. And it is less than 4 per cent of the total infected people who require ventilator support on the whole.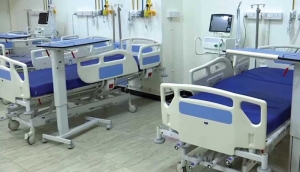 How, in your opinion, will the virus change the approach to healthcare in our country going forward?
At a macro level without doubt the world view has changed.  It is certainly a wake-up call which will change the approach to healthcare across the spectrum. Right from how governments, insurance companies, healthcare providers and even the way individuals approach healthcare.
For the government, I expect it to become an intrinsic part of national agenda with a far greater impetus to creation of support structure and disaster management protocols for such eventualities. For the healthcare providers, Covid-19 has added new dimensions, where, in addition to the patients, the focus is equally on protecting healthcare workers from the virus and keeping facilities infection free. They will strengthen their systems, processes and protocols accordingly. For the patient, since the cost of healthcare has undergone a sea of change, we should see a surge in people opting for medical insurance.
Your thoughts on the role of tech in healthcare and the virtual business model that will now evolve in the industry.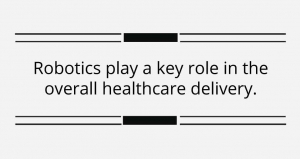 Necessity is not only known to be the mother of innovation, but certainly also adapting to them.  The need for social distancing will change our social behaviour for times to come.  These unprecedented times have already led to much greater use of virtual platforms particularly for knowledge sharing purposes. I expect widespread adoption of home healthcare and tele-medicine. There will be a push for AI solutions which not only improve the quality of care through data-based decisions, but also improve clinician productivity thereby helping in scaling up healthcare delivery. We are also going to see robotics play a key role in the overall healthcare delivery.
Should the virus to multiply exponentially, as some reports claim, are we as a country equipped to tackle it?
No country in the world is prepared for this pandemic, let alone India.  However, the swift and decisive step of a lock down taken by our Prime Minister Narendra Modi has led to flattening the curve, delaying the inevitable and perhaps ensuring a lower velocity of the surge. This valuable time has been used to build inventories of essentials such as PPE's, ventilators, streamline supply chains, train personnel and plan meticulously.  We are surely better prepared now than earlier. We couldn't have expected a better administrator or harder working individual to be at the helm of affairs in our country to navigate us through such a treacherous period and motivate us to rise to the occasion against all odds.  In the words of Winston Churchill 'It is no use doing our best.  You have got to succeed in doing what is necessary."