Cloud technology provides a silver lining to pandemic lockdown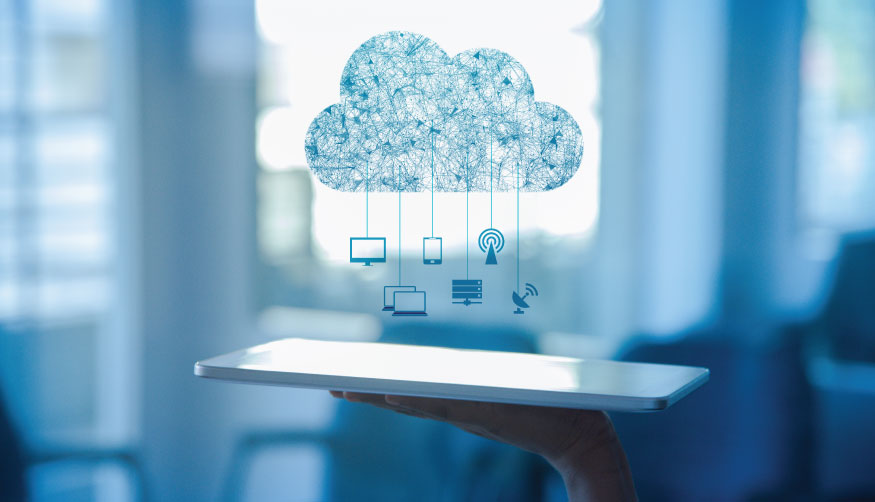 Despite another spate of lockdowns looming in many parts of the world, doing business is possible using a wide array of networking and communication technologies.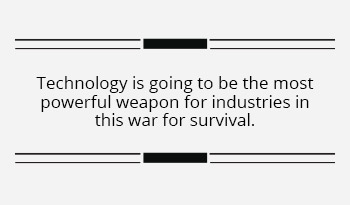 To retain clients, employees, and projects, businesses need to counter the current coronavirus pandemic with persistent efforts. Technology is going to be the most powerful weapon for industries in this war for survival. They just can't wait and watch, to keep businesses alive, small as well as large companies must continue to serve the markets. Despite another spate of lockdowns looming in many parts of the world, doing business is possible using a wide array of networking and communication technologies.
Have you read?
Integrated cloud technology and services are the future
AI has the potential to bridge the gap between the have and have nots
Data in India takes its place on stage – front and centre
Covid-19 drives data centre and storage industry boom in India
Digitalisation is key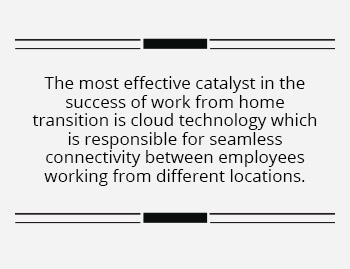 Digitalisation is in full swing and all the key sectors, including banking & finance, IT, education, and healthcare are avidly adopting technologies which ensure freedom from geographical barriers and save their time as well as cost.
Earlier crises such as natural calamities, political unrest, or even war, allowed moving people from one location to another was an evident solution. However, Covid-19 has brought about circumstances that are beyond people's imagination. Transport links from airlines to road transport have all been banned. With offices closed and staff forced to work from home, businesses need to get creative to find ways and means to keep their teams motivated. The most effective catalyst in the success of work from home transition is cloud technology which is responsible for seamless connectivity between employees working from different locations.
courtesy: simplilearn
Cloud technology to the rescue
Both small and big enterprises are now opting for cloud technology in order to keep their businesses running despite the lockdown. Major cloud service providers in the country have pulled out their resources to help companies migrate from desktop to cloud and help businesses run as usual.
Cloud Technology provides employers with a host of communication tools, team collaboration software, project management tools, and document management systems, which can then be used to integrate various different departments within a company to complete a project within the given deadline. Let's try to understand this with an example, suppose the construction work is going on at a location which is not closed due to lockdown.
Read more:
Technology key to financial well-being in post-Covid world
Integrated cloud technology and services are the future
TechSagar – Showcasing India's technology and cyber preparedness
Advances in technology provide an effective tool for improving pharma access
India in the age of swarm drones
Using cloud technology and project management software, employees in finance, inventory, procurement, HR and other important departments can have all the essential information of a site. After logging into the system on their devices, they can have a detailed overview of the construction site and they can chat with each other in their preferred language and may contribute to the project with their professional skills and expertise.
Digital technology has also gifted the business world with many breakthrough employee engagement apps. On the one hand, they are equipped with end-to-end employee communication software such as Blink and Engagement Multiplier, on the other hand, they have effective performance appraisal tools like Teamphoria. And, Gllint and Inpulse are the sharp analytical apps to analysing employees' emotional behaviour and attachment with the organization.
Data in the cloud
There are also several applications available that help in maintaining the productivity of an employee. Microsoft 365 for example. All it requires is storing the data in Cloud and deploying several applications on an employee's desktop as well as the mobiles. That's it! This ensures everything required to be done on Cloud with as much productivity as required. It enables the users to access and also share their resources across web, mobile or desktops according to their convenience.
Daily meetings can now happen without any limits through Teams meetings. Not just meetings, but several groups can be formed and continuous communication among these groups can happen over Teams. Files can be saved, co-authored and edited using OneDrive. Links for such files can easily be shared through Outlook or Teams again. If we have a clear look towards all the Cloud technologies that are available today, we may find n number of such solutions for every need that arises today.
Many companies feel apprehensive about data sensitivity and are still a bit uncomfortable in adopting work from home culture under a single cloud. However advanced security tools based on AI, blockchain, and Multi factor Authentication now provide a much needed security blanket to allay these fears.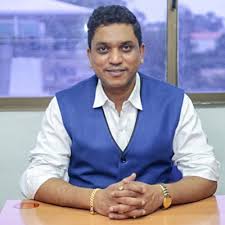 Dr Christopher Richard is the MD & Chief Cloud Architect at G7 CR Technologies India Pvt Ltd.