A clear vision, the right attitude and a bold idea: Cobra Beer founder reveals the winning formula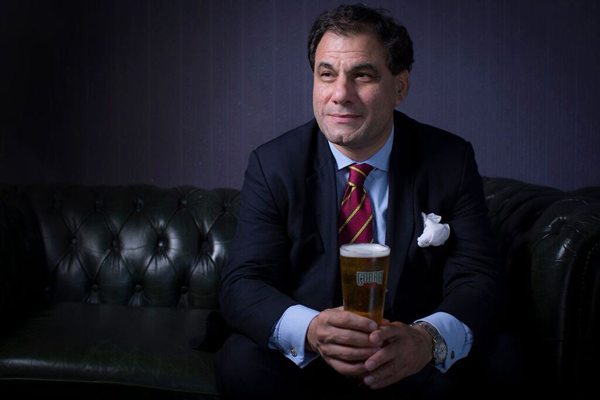 India Inc. speaks exclusively to Lord Karan Bilimoria, the founder and Chairman of Cobra Beer, on his entrepreneurial journey and his experiences along the way as part of the Global Indian series.
Lord Bilimoria is a cross-bench peer and entrepreneur, as well as the founding chairman of the UK-India Business Council (UKIBC) and Chancellor of the University of Birmingham. He is chair of the advisory board of the Cambridge Judge Business School and is the president of the UK Council for International Student Affairs.

Born in India, Lord Bilimoria arrived in the UK to study at the University of Cambridge before going on to found Cobra Beer, of which he is now chairman. He is a tireless advocate of closer India-UK ties and often used as the symbol of entrepreneurial drive.
He takes time out from his relentless schedule to speak to 'India Global Business' on a range of subjects and what his Global Indian tag truly means to him.
Do you remember your very first job?
Having gone straight to university to study commerce at the age of 16, I started out my career looking for rigorous professional training. I graduated at the age of 19 and qualified as a chartered accountant at what is now known as Ernst & Young (EY).
At the time there was only one Indian partner at the firm. Following this, I studied law at the University of Cambridge and had a wonderful time, throwing myself into as many activities as possible.
When did the entrepreneurial bug bite?
I have always sought blue skies, and flexibility. I knew that a career in business could offer this. I wanted to carve my own way and have been able to use my background in law and accountancy to support my entrepreneurial endeavours.
My father's family was firmly routed in the military. My father retired as Commander in Chief of the Central Indian Army, and my grandfather was one of the first Indians to be commissioned at Sandhurst, and he retired as a brigadier. However, my maternal great-grandfather ran a liquor business near Hyderabad in South India and was a very successful entrepreneur.
Entrepreneurship has not always been valued and respected as it is today. Yet the idea of starting my own business appealed greatly. I grew up with stories about how my great grandfather built his business from scratch, and this had a great influence.
My first venture with my business partner Arjun Reddy was importing polo sticks from India that were slightly different and better than their British counterparts, and we successfully sold them to Lilywhites and Harrods. However, our real ambition was to develop a beer brand that sits between a lager and an ale, one that would be really drinkable and also go very well with food – particularly Indian food.
Through our early years in business, Arjun and I received regular council from Arjun's uncle, an accomplished businessman. He was pivotal in making the introduction to Mysore Breweries Ltd, the largest independent brewer in India. They had never exported beer, and were very interested to hear our ideas. They trusted our ambition and belief in the idea, and after nine months the first container was shipped to the UK from Bangalore.
How did you settle upon the name Cobra for your company?
In business you need to accept change as a constant, and must be ready to adapt. My business partner and I initially chose the name Panther. We were ready to have thousands of labels printed at a factory in India, when I received a call from Arjun who had been pre-selling the beer in the UK. Arjun was finding the name Panther was failing to appeal to customers, and this was holding back our sales.
So we went for our second choice, 'Cobra', redesigned the artwork and found that people loved it. The name Cobra works well as it is memorable, and transports your senses to India. It has cool and contemporary feel, yet also feels as if it has existed for over a century.
What would you say is the secret of success for any global business?
For any global business to thrive, it must have at its roots a clear vision, the right attitude and a bold idea. Business leaders must aspire and achieve, against all odds, with integrity.
I stand by the 10 'P's of building a business: having the right product, at the right price, available in the right place, promoted and marketed well, and working with the right people. The other P's being: profit, passion, partnership, principles and phinance (finance)!
How important has India been to your business?
India is integral to the Cobra brand, and has been of great importance to its development. Early on, my business partner and I had an introduction with a brewery in India and were able to work with an incredibly successful brewmaster. We developed the beer from scratch, and formulated a unique recipe with exactly the right characteristics. It took a year to develop the beer, and we took the time to get the quality right.
We now have three breweries in India, along with our joint venture partners Molson Coors, and India is one of our most important markets. I also take inspiration from the resourceful Indian approach to innovation.
What are your views on the Indian government's initiatives to boost growth?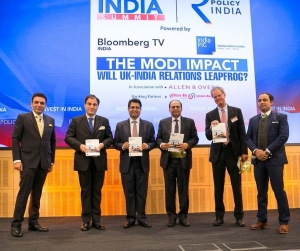 The Indian economy grew at a faster rate than China in 2015, at an average rate of 7.5 per cent. Great steps are being made to encourage international collaboration and economic liberalisation, with an overhaul of foreign direct investment (FDI). Prime Minister Modi's 'Make In India' campaign is a purposeful initiative to increase the manufacturing sector's contribution to Indian GDP from 16 to 25 per cent.
The groundwork has been laid, and must now be built upon to ensure that Indian manufacturing companies keep step with their global counterparts, harnessing new technologies and attracting world-class talent. There is enormous opportunity in the forthcoming developments in industrial techniques, and in order to maintain their current growth trajectory, India must ensure it is at the forefront of these advances. The Indian liberalisation and reform agenda needs to continue at as fast a pace as possible.
What more can the UK do to engage with India?
Britain's relationship with India stretches back 400 years. This is a special relationship on many levels from trade and investment, to our armed forces, which run on very similar lines, to cultural communications between the two countries. Yet we could do so much more to enhance and strengthen the ties between these two great nations.
To this day I can speak to a trade audience in the UK and only a handful of hands will go up when I ask who trades with India. In particular, SMEs should be encouraged to do more business with India. The UKIBC has offices in India, offering a launch-pad for these SMEs to do business in India.
However, there is no getting away from the fact that the whole world is now trying to do business in India, and the UK faces strong competition. This should provide a stronger sense of urgency than we are currently seeing to ensure that the UK retains its competitive advantage.
As Chancellor of the University of Birmingham, President of the UK Council for International Student Affairs, and Chairman of the Advisory Board for the Judge Business School at the University of Cambridge, I have seen first-hand how damaging the policy of closing the post-study work visa route is to the UK-India relationship.
We are seeing a huge drop in the number of Indian students coming to the UK. This is a great shame, and the UK needs to take a longer-term approach to ensuring we attract the immigration that the country needs, the highly skilled individuals from a variety of fields.
There is strong support amongst the British public for allowing talented overseas students to stay and work after their studies have been completed, with 75 per cent of the public backing international students being allowed to work here. We are currently seeing a groundswell of MSPs on Holyrood's Devolution Committee in Scotland calling for the UK government to reinstate the post-study work visa and this movement must be encouraged.
Welcoming international students to come and study in Britain is important not just for British industries, but also for our soft power across the world. Talented students studying abroad forge strong links with that country, an affiliation and understanding that persists after they return to become business and political leaders in their respective countries. The UK must see the value that these connections bring, and would do well to revisit the current government policies in this area with a longer-term vision.
How do you view the upcoming EU referendum?
While there are areas in which I am a Eurosceptic, ultimately I am for Britain staying in the EU. Britain needs to be as pro-enterprise as possible, and therefore unnecessary EU legislation, and red tape should be opposed wherever possible.
That said, the UK's membership of the EU has huge ramifications to outside perceptions. Even though we are the fifth largest economy in the world, the UK's strongest allies, like the United States and India, value Britain as a member of the EU and countries like India see the UK as a gateway to the EU. The EU needs drastic reform. It is better for Britain to help achieve this from the inside of the EU, rather than from the outside without a say.