Belarus is eager to continue cooperating with Indian businesses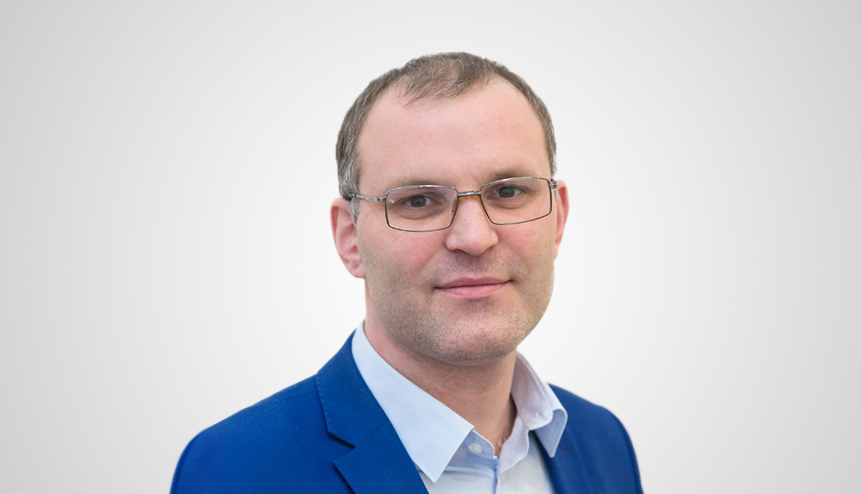 Rapidly making its way to becoming a trailblazer in the field of IT, Belarus has put in motion several initiatives to ensure it remains a hotbed of investment for foreign businesses.
Belarus is a state located exactly on the border dividing Eastern and Western Europe, between Russia and Poland, Ukraine and Latvia. Sometimes, its glory is left behind its more powerful neighbours, but the National Agency of Investment and Privatization is sure that the Belarusian economy will thrive in the next few years.
Country overview
Belarus occupies the 53rd position in the Human Development Index and is among the countries with very high human development. In 2018, its GDP increased by 17.5 per cent when compared to 2010.
The industrial sector substantially influences the country's economic development – it makes up a quarter of our GDP. In the Global Industry Competitiveness Index, Belarus occupies the 47th position, outpacing all the CIS countries except Russia.
Belarus is at the leading position in milk production per capita in the world, making up nearly 1 per cent of global milk production. Belarus is in the top five of the world largest exporters of dairy, and holds the second place in buttermilk, yoghurt, and kefir world production, third place in butter production, and the fourth place in milk, condensed cream, and cream powder production.
Belarus is an important transport artery in the Eurasian region. Over 100 million tons of the European freights come through the country annually. Belarus fully ensures efficiency and safety of this transit. New opportunities are to follow within the Silk Way project.
Today, Belarus is at the 32nd place out of 176 countries in the ICT Development Index and experts estimate it as a country with high ICT development. Belarusian IT companies are among the largest software developers and suppliers – they are competitive in the hi-tech markets of North America and Western Europe.
Investments destination
According to the UNCTAD World Investment Report 2019, FDI inflow to the CIS countries and Georgia was reduced by 36 per cent to $27 billion. At the same time, Belarus was almost the only exception of this negative trend and, on the contrary, showed positive FDI growth. In 2018, FDI inflow increased by 15 per cent and amounted to $1.5 billion.
According to the World Bank, Belarus maintains leading positions in the number of reforms undertaken to improve the business climate. Belarus is on the 37th position among 190 countries in Doing Business 2019.
Belarus progressively continues FDI diversification policy. In 2018, the EU amounted to the largest share in FDI inflow on a net basis (54.2 per cent), whereas the EAEU countries amounted to 35 per cent (with Russia's share of 34.7 per cent), and China amounted to 2.2 per cent.
As for the beginning of 2019, there were about 7,000 companies with foreign investments in Belarus. While there is only 10 per cent of the total workforce occupied in such companies, they produce a fifth part of export, a fourth of national revenue and nearly a third of retail commodity turnover.
Preferential regimes
The Belarusian government has proposed a number of preferential regimes for foreign businesses.
Firstly, there are six Free Economic Zones (FEZs) located in each region of Belarus. They are established for export-oriented production and located in specified territories. FEZs provide a special beneficial regime for residents, such as exemption from land tax, real estate tax and profit tax. Today, it is possible to become a FEZ resident if you invest up to €500,000.
Another opportunity is the "Great Stone" Industrial Park. It is located 25 km away from the capital of Belarus, near the international airport. Since 2015, about $500 million have been invested in the Park, including more than $200 million in infrastructure development. As of today, there are 56 residents with the stated volume of investments of more than $1 billion implement projects in electronics and telecommunications, pharmaceutics, mechanical engineering, new materials, e-commerce, big data processing, R&D.
Over the last several years, Belarus is becoming popular as a leading developer in IT. This has mostly become possible due to its Hi-Tech Park. Preferential terms of HTP with separate institutes of British law are provided for the residents on exterritoriality basis. Belarus has the first-ever jurisdiction with complex legal regulation of businesses on the basis of blockchain technology. Belarus stimulates biotechnologies, medical, aviation and space technologies, and cybersport.
The next regime is for small towns and rural areas. This can be any location with under 60,000 people. Placing a business here provides exemption from profit tax and real estate tax for seven years. Certain other benefits are provided in addition.
Finally, the latest regimes are located in the district of Orsha. It is a new project aimed at improving the economic condition of the region located at the east of Belarus. Today, Orsha is a big junction of railroads and highways linking Europe, Russia and Ukraine for which it was dubbed the "Eastern Gate". Investors in the logistics can enjoy benefits by getting residence in the "Bremino Orsha" Special Economic Zone. It is a multimodal logistics platform founded to operate with in-transit flow of cargo.
Indian businesses were especially interested in the Orsha region during the Belarus Industrial & Investment Forum which took place in September 2019 in Minsk. In June 2018, Indian investors visited the Bremino-Orsha zone to form an agreement granting $100 million credit to support its infrastructural development.
Belarus welcomes Indian businesses
It is up to the investor to decide which sector is more comfortable and suitable for the project. No matter which one is chosen, National Agency of Investment and Privatization will accompany the company on a free basis.
In this regard, Belarus always welcomes Indian companies. The two countries already have several success stories.
In 2017, during the visit of the Belarusian President to India, a Memorandum of Understanding was signed between Belarusian Potash Company and Indian Potash Ltd. for supplies of Belarusian potash fertilizers to India until 2023.
In May 2016, a service centre for the maintenance of dump trucks "BelAZ" was officially opened in Nagpur (Maharashtra). Five trucks with the carrying capacity of 240 tons are successfully operated by the Indian company Treveni within the framework of the project "Polavarat" in the state of Andhra Pradesh.
National Agency of Investment and Privatization has signed Memorandum of Understanding with the National Investment Promotion Agency of India (Invest India) and the Confederation of Indian Industry.
Denis Meleshkin is Acting Director at the National Agency of Investment and Privatisation, Republic of Belarus.