Auto India driving towards global dominance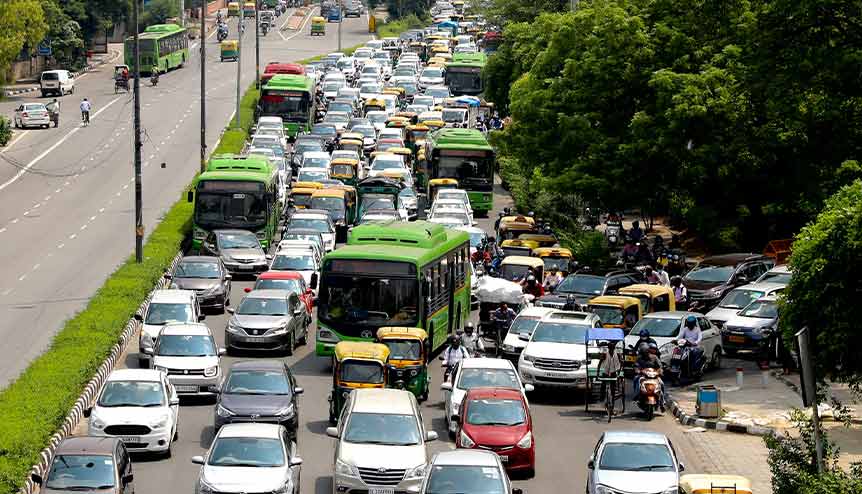 The Covid-19 pandemic, the government's drive for self-reliance and the geopolitical risks of China have handed India's automobile sector the opportunity to emerge as a global player in terms of both auto components and vehicle sales.
It's a sector that employs 37 million people, has been growing at 16% CAGR over the last 25 years barring the Covid-19 disruption, and is one of the largest exporters to central and south America.
India's automobile sector thus not only keeps the country moving but also makes sure that its economy remains in high gear.
As with many other sectors, the Covid-19 pandemic had also decimated demand for passenger vehicles in India in the previous quarter – but with a 14 per cent jump in sales in August, the industry has once again proven its resilience at a time of crisis, emerging as a bright spot of opportunity in local manufacturing and global collaborations.
Read more:
The engines are revving in Sriperumbudur
Now is the time to be investing in the EV ecosystem
Banks gearing up to jump start auto industry
India must not wobble on its EV ambitions
India's $23 billion manufacturing package packs a punch
Vehicle sales buck the trend
According to data from the Society of Indian Automobile Manufacturers (SIAM), passenger vehicle sales rose by 14 per cent in August to 215,000 units as against 189,000 units in the same month of last year, while motorcycle sales shot up by more than 10 per cent at 1.3 million units versus 940,000 units in August 2019 – with both segments returning to positive territory after nine continuous months of decline.
"We are beginning to observe growth which is instilling the confidence back into the industry, especially in the two-wheeler and the passenger vehicle segments," said Kenichi Ayukawa, president of SIAM. "More than 14 per cent growth of passenger vehicles indicates trends of recovery for the industry, though it is on the backdrop of pent-up demand and beginning of a festive season this month," said Ayukawa.
Indeed, with the demand for shared mobility fizzling away in the post-Covid 19 world and people preferring to buy cars, try out self-drive or autonomous cars and electric vehicles, the automobile sector seems to be making the most of the opportunity arising out of adversity.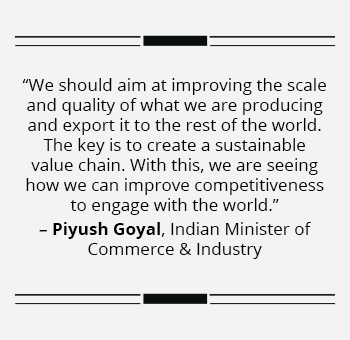 "There is always opportunity in adversity… Many companies in China are relocating or putting plants in other countries to cover geopolitical risks. We should bring those investments to India or tie up with them to produce in India," Ayukawa, who is also the MD and CEO of Maruti Suzuki India, told the annual summit of Auto Components Manufacturers Association of India (ACMA).
Similar such steps could also be taken up with South Korea, USA and European countries, he said, while asking Indian car components makers to go for "maximum localisation of inner parts and raw materials" in line with 'Aatmanirbhar Bharat' or self-reliant India drive.
More to read:
India's growth rates likely to rebound quite strongly next year

Indian economy doomsday predictions are highly overstated
Indian states step on the gas to attract FDI
Maruti Suzuki partners with IIM Bangalore to incubate start-ups
Bold reforms now could set India on a high growth trajectory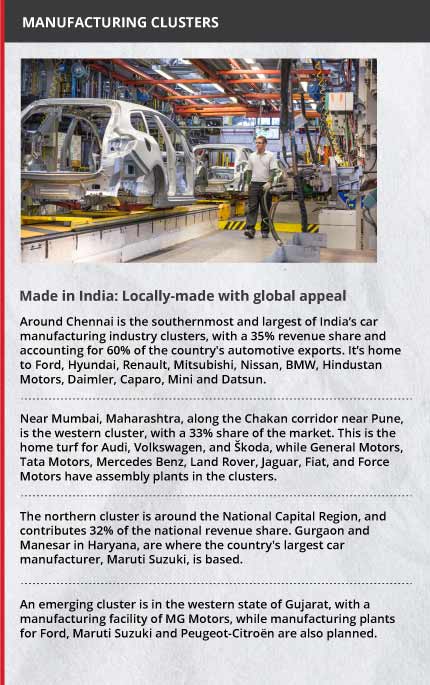 That quest for self-reliance also fulfils a cycle that started with India's nascent automotive industry in the 1940s, when Hindustan Motors, its fierce competitor Premier Automobiles and Mahindra & Mahindra were launched in quick succession and the country became a hub of manufacturing Chrysler, Dodge, Jeep and Fiat vehicles.
Today, automobile industry experts say that electronics, grades of steel, tooling and electric vehicles are the key categories of components where all imports should be converted to locally manufactured and sourced component. "We would request you [component makers] to take leadership and assume responsibility for localisation of these components. If we are able to achieve this, India will become in a powerful position to export auto components. If you can produce ventilators and PPE in two months, I am confident you can achieve auto component localisation also," Ayukawa told the summit.
It's a sentiment shared by one of India's biggest car manufacturers. "The automobile industry today is a shining example of Atmanirbhar Bharat or Self-Reliant India. Apart from last year, the sector has been growing at 16% CAGR over the last 25 years, and that is truly an impressive number to reckon with," said Dr Pawan Goenka, past president of SIAM and Managing Director of Mahindra & Mahindra.
List of industry demands
"The sector has made sizable investments in research and development and going forward, we will look at augmenting our exports, reduce imports, create more jobs and up our investments in R&D. In the automotive components space, we are looking at reducing our imports in four to five years. For this to happen, we need to rethink, re-strategise, reorganise and implement steps such as reducing current logistics costs, relaxing duties and taxes, entering into FTAs and similar other trading prerequisites with bigger automobile markets," he said.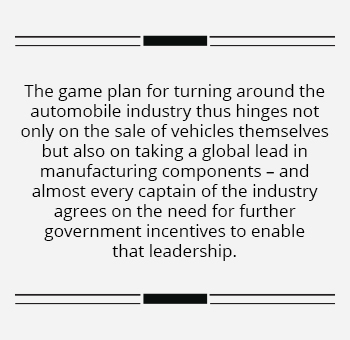 The game plan for turning around the automobile industry thus hinges not only on the sale of vehicles themselves but also on taking a global lead in manufacturing components – and almost every captain of the industry agrees on the need for further government incentives to enable that leadership.
"We understand that if the government wants to do good for the country, it needs funds. Government revenues come from the taxes on the gross domestic product (GDP) that we generate. So, it is important for us to maximize production and sales volume. This will help protect livelihoods and also keep government revenues healthy to fund welfare initiatives," said Ayukawa. "We will eagerly wait for the GST reduction and scrappage scheme. We believe that the taxes on the increased turnover will be more than the government's expenditure on this scrappage scheme or (the revenue loss from the) GST rate reduction," he said.
Still more to read:
Corporate honchos bet big on Indian start-ups
Farmers may rescue Indian economy this year
The pandemic may open new doors for India-Japan ties
Reimagining the new normal in India's transport industry
Atmanirbhar Bharat: An initiative to foster entrepreneurship
Government creates competitive edge
Those are calls that Piyush Goyal, Indian Minister of Commerce & Industry, is very receptive to.
"India is willing to provide a very facilitated environment. We are engaged with many companies who are looking for more resilient value chains. We have to identify sectors where we have a comparative and competitive edge over other countries. I am sure we will become trusted, reliable partners where countries across the world can look at greater engagement with India", Goyal said at the recent virtual convention of SIAM.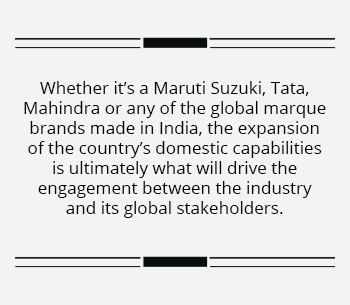 He also reminded the industry that in order to produce world class export-fit products indigenously, India needs to build global scale plants in the auto sector that are at par with international standards. "We should aim at improving the scale and quality of what we are producing and export it to the rest of the world. The key is to create a sustainable value chain. With this, we are seeing how we can improve competitiveness to engage with the world," he said.
Whether it's a Maruti Suzuki, Tata, Mahindra or any of the global marque brands made in India, the expansion of the country's domestic capabilities is ultimately what will drive the engagement between the industry and its global stakeholders.
"Ours is a listening Government, and we are delighted to be available to the auto industry to find solutions and work together in partnership to achieve a better future, increase localisation in India and harness export potential on fair terms. When a company works in India, they get a large Indian market," said Goyal.
Despite the challenges of a post-pandemic world, with a combination of government initiatives and private enterprise, the Indian automotive industry is therefore ready to switch gears to an exciting drive along the road to self-reliance and global recognition.