Amazon's $2.77-bn cloud investment in India may force rivals to follow suit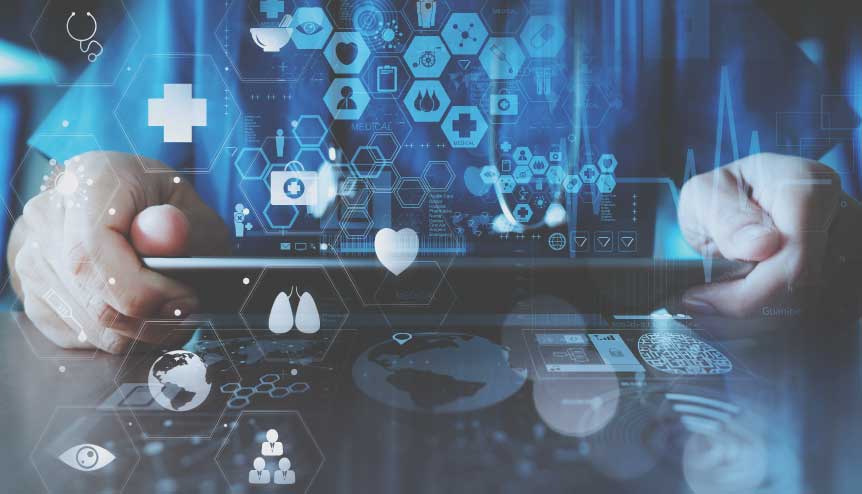 The Amazon Web Service Cloud project will ensure higher levels of data localisation and security in India and could pave the way for the country to emerge as a major cloud storage destination. This could open up economic opportunities worth tens of billions of dollars.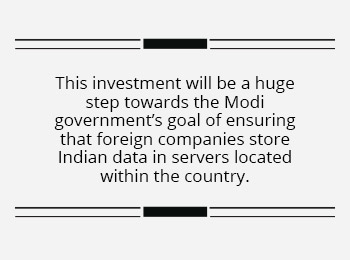 Amazon has recently announced plans of investing $2.75 billion on setting up a massive network of data centres in the south Indian state of Telangana by mid-2022. The Amazon Web Service (AWS) Cloud project will be the first such in India. There are nine other such AWS regions in Asia – in Japan, Singapore, Australia, South Korea, and China.
"Businesses in India are embracing cloud computing to reduce costs, increase agility, and enable rapid innovation to meet the needs of billions of customers in India and abroad," said Peter DeSantis, Senior Vice President of Global Infrastructure and Customer Support, Amazon Web Services.
Have you read?
Data Centres in India offer opportunities galore
Trust is integral to data integration – between people and govts
India needs a data security law more than ever before
Data in India takes its place on stage – front and centre
India to find place among a very select group of countries
Besides putting India on the global map of similar cloud service providers, this investment will be a huge step towards the Narendra Modi government's goal of ensuring that multinational corporations such as Google, Apple, Mastercard, Visa and Amazon, among others, store the humungous amounts of data they generate in India in servers located in the country.
At present, these companies store such data on severs located in countries such as the US, Europe and the countries mentioned above. The arguments that Big Tech and other mostly Western companies have advanced against the Modi government's data localisation demands is the massive investments they will have to make to set up data centres in India, which, they have claimed, will impact their profitability. Many have also said such as move will hit India's attractiveness as an investment destination.
Move could unlock tens of billions of dollars worth of economic potential
The Amazon decision, therefore, could be a path breaker and set the stage for other major global cloud service providers to set up centres in India to store local (and foreign) data. It will also place India among the very select group of companies that host such services.
It could also open up a pathway for additional economic opportunities worth tens of billions of dollar, generate thousands of new jobs and, potentially, open up completely new lines of business and set the stage for India to climb up the innovation ladder.
No specific Indian law on data security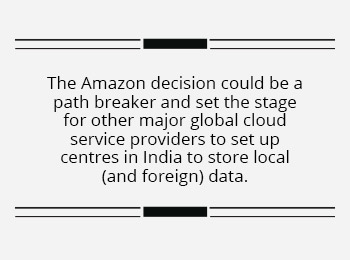 Data is widely accepted as the newest equivalent of a gold mine. It is to regulate the flow of data, to prevent its misuse and to clearly identify the owner of that data, with associated rights and duties, that India needs to ensure that Indian data is stored in India.
At present, India does not have specific legislation on data protection. However, the government amended the Information Technology Act 2000 to include Section 43A and Section 72A, which give a right to compensation for improper disclosure of personal information.
Read more:
Ambani-Bezos rivalry heats up; market awaits Amazon's next move
Telangana's progress is fuelling the Indian dream
Can data help contain Covid-19?
Covid-19 drives data centre and storage industry boom in India
Data is the new gold
Even as deep pocketed global investors vie for a larger slice of the Indian internet-enabled market, there is an issue with the humungous amounts of data that Indians are generating when they go online to buy things online, visit websites for information, send mails to others or download apps.
This data, all of which is stored mostly in servers located abroad, can be analysed by companies, political parties and foreign powers to study people's behaviour and design strategies to nudge specific groups in directions that suit their interests.
For those that are unaware Amazon's largest campus in the world (3 Mn Sq Ft) & their largest FC in Asia are also located in Hyderabad 👇 All this in last 4 years

A reflection of how well the partnership of Amazon & Telangana have grown from strength to strength 👍 pic.twitter.com/gjITAMhMmY

— KTR (@KTRTRS) November 6, 2020
At a time when protectionism in the US and other parts of the world is reducing outsourcing opportunities for Indian companies, the importance of ensuring data protection and privacy is gaining importance very rapidly. Since comparative advantage ceases to exist in a truly globalised world, companies are left with only their intellectual property as an advantage over their competitors.
Others could follow Amazon's example
It is reasonable to expect that other major cloud service providers such as Google, Apple, large global financial service providers and others could follow Amazon's example and set up similar data centres in India, if only to retain their competitive edge.
If that happens, it will open up a completely new line of business in India, connect it more closely with global supply chain and help it move up the global technology ladder.