Adani weathers storm over Queensland mining project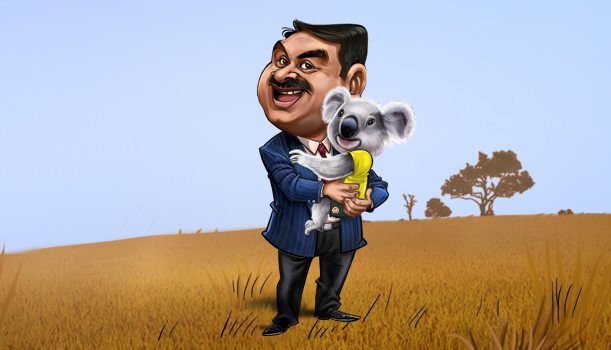 Steadfast support from the public at large is likely to see Adani's $16.1-billion mining project, India's largest outbound FDI, through the hurdles.
There appears to be some sort of jinx revolving around projects carrying the twin labels of "largest FDI" and "India." Remember Dabhol? The power project by the now bankrupt US company Enron in Maharashtra was the largest inward foreign direct investment (FDI) project at the time. After several false starts, it is finally limping along as the Ratnagiri Power Company, in its latest, public sector avatar. Then came South Korean steelmaker Posco's tryst with Indian environmental activists in Odisha. The project, envisaged as the largest FDI project in India, has now been abandoned. Unlike the two examples above, Gautam Adani's Carmichael coal mine project in Australia's Queensland is an outbound FDI deal – India's largest outbound investment yet. At $16.1 billion, it ranks among the largest greenfield private FDI projects by any country anywhere in the world.
The Carmichael project
The project involves mining coal in
To read more register below...