Achieving sustainable growth in harmony with nature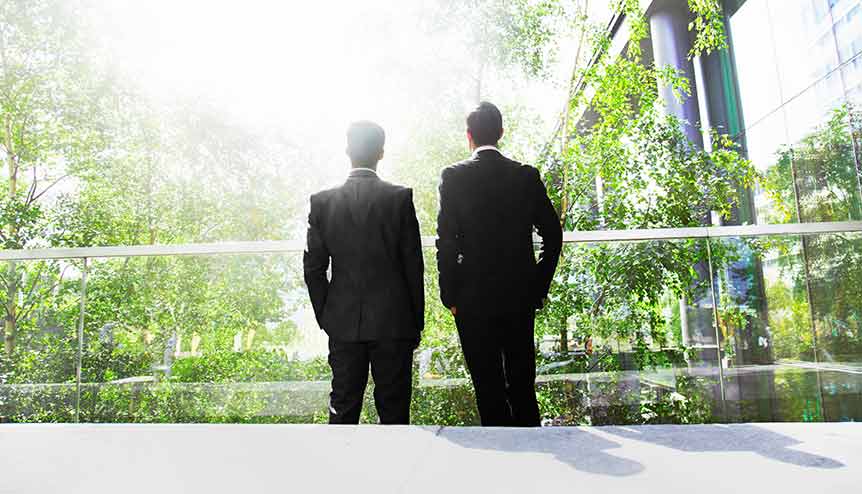 The head of corporate sustainability at Toyota Kirloskar explains the philosophy of 'Grow together' at the heart of the organisation's business operations.
The 21st century India is looking for innovative solutions to real-world problems of the society. At Toyota Kirloskar Motor (TKM) we believe that sustainability and Corporate Social Responsibility are as important as the bottom line and that this is the bedrock for building responsible organisations. The CSR programme at TKM was set up right after the initiation of its manufacturing plant back in 1997-98. It was neither an after-thought nor did it begin after the government policy was enacted. Toyota being a manufacturing company, addresses the fundamental issue in its core value of Monozukuri, which refers to sustainable growth in harmony with nature. All our activities are conducted with this as a fundamental principle with CSR being an integral part of Toyota's DNA in conducting the business. We believe in the philosophy of 'Grow together' and thus, focus on the community around our manufacturing plant, executing sustainable CSR with optimal resource and high impact approach.
Our CSR activities revolve around five main themes – Road Safety, Health and Hygiene, Skill Development, Education, and Environment. We aim to consistently work to adopt outcome and impact-oriented approach in all our social projects to ensure that we are able to make a sustainable impact by focussing on ways to realise behavioural changes, attain wider outreach through Child to Community approach and expansion of our CSR footprint across the social value chain.
We follow the 'Toyota Way' system even for our CSR activities and the hallmark of this approach has always been to undertake root cause analysis and then adopt suitable strategies and interventions that address the core issues in a manner that can help bring about sustenance to whatever we do. For this, we define the outcomes and process of the project with stipulated timelines along with a clear exit strategy along with the sustenance plan. The stakeholders are engaged right from the planning stage so that the processes are well understood by them and their continual involvement ensures greater ownership of the interventions. Thus, while addressing various societal issues it is our endeavour to ensure that we can bring about a behavioural change and that the community takes the ownership of the social assets created for them as well as adopting good processes.
Highlights of some of the unique CSR initiatives of TKM, are as follows:
Road Safety
TSEP – Toyota Safety Education Programme
As a safety leader, Toyota commenced this initiative in 2007 with an aim to educate school children and teachers to instil a sense of responsibility among the future road users through innovative classroom methodology, quiz activities, and state and national level events. Through TSEP, so far, Toyota has educated more than 740,000+ school children from grades 5-9 on road safety across India.
Toyota Driving School
Launched in line with the company's vision of 'Safest car with Safest driver', Toyota Driving School's aim has been to make every student a responsible and safe driver with the comprehensive training programme. Currently there are 13 Toyota Driving schools across the country.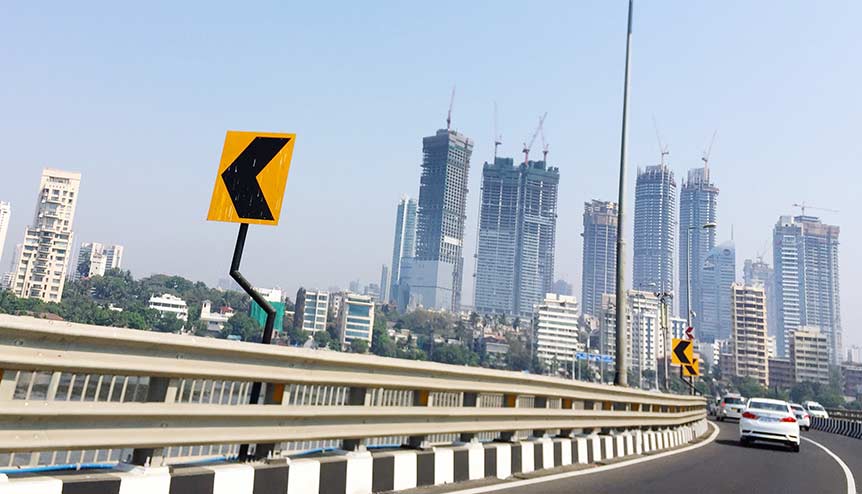 Safety Model School
'Team Toyota Activity (TTA)' project undertaken by TKM in collaboration with business partners, aims at educating and sensitising school children, teachers, parents, and school bus drivers on responsible safety habits to ensure a safer environment for the next generation.
Toyota's Road Safety Hackathon
First-of-its-kind to implement coding on road safety for school children. Under this unique initiative, Toyota invites and incubates innovative ideas of students from grades 9-12 to drive the road safety mission with an ultimate goal of achieving 'Zero Fatality'. The event revolves on three-dimensional themes – Driver Behaviour, Better Enforcement and Infrastructure aligning with Toyota's global commitment to offer innovative Safety solutions. The key focus is given to motivate and unleash the hidden talents, provides a platform for young minds towards 'India Road Safety Mission' and become responsible safety ambassadors by developing effective digital road safety solutions. We recently concluded the third edition of the hackathon in Delhi, while the Bangalore chapter took place in November last year witnessing participation from over 600 teams.
Health and Hygiene
Water Purification Units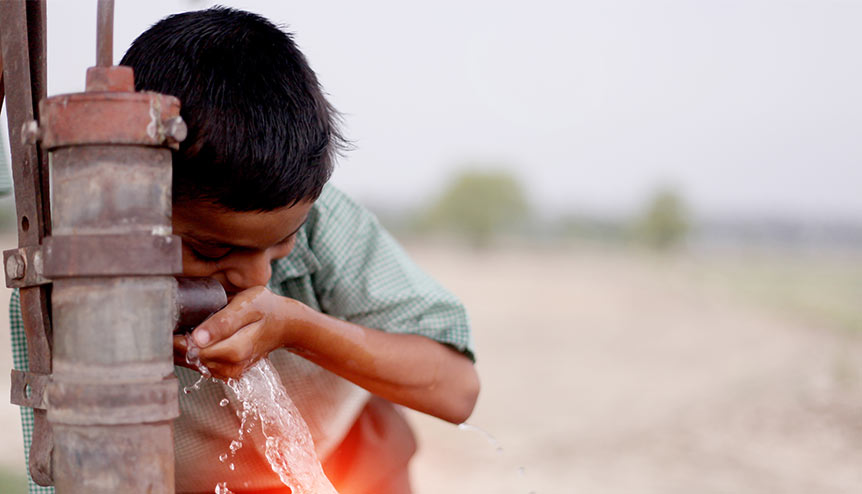 Since the availability of clean drinking water remains a challenge and many villagers suffer from water-borne diseases, TKM took up this programme of installing community-based water purification units. Securing the active participation of the local community has been the key to ensure the sustenance of the intervention. So far TKM has installed 41 water units benefitting 258 villages and more than 260,000 villagers.
ABCD Programme (ABCD – A Behavioural Change Demonstration)
Project ABCD was conceived not only with the aim at achieving 100 per cent school sanitation by increasing awareness, it also promotes dignity and privacy for the girl child by upgrading existing unhygienic school toilets to a usable condition as well as to promote learning and retention among school children, teachers as well as the community members.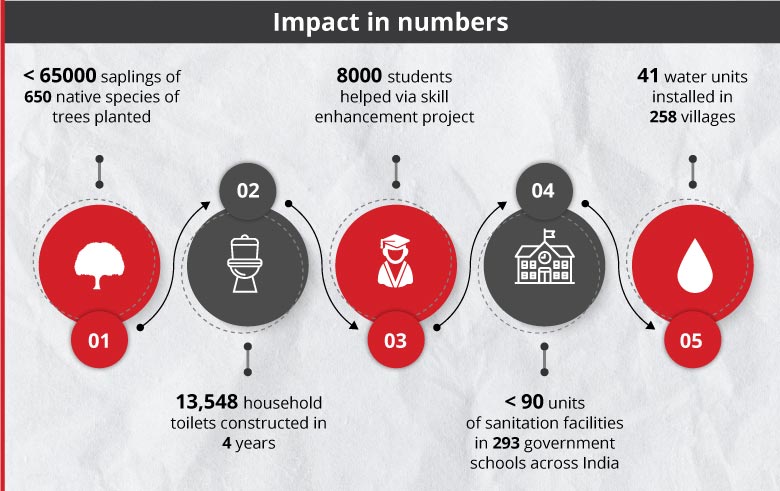 TKM has constructed more than 890 units of sanitation facilities in 293 government schools across India. Project ABCD has covered 58719 school children and 3,89,747 community members creating awareness on the importance of sanitation and basic hygiene, which has resulted in 1004 schools being Open Defecation Free. As a result of this initiative, total 13,548 household toilets have been constructed in the last four years. All children of 1004 schools under Project ABCD have 99 per cent sanitation facilities at home. With these efforts, more than 92 villages have declared as 100 per cent sanitation. TKM's girl child sanitation initiatives have effectively contributed in the reduction of girl child missing school hours to zero in Ramanagara district.
Education
Model School [school infrastructure]
Reconstruction of schools in villages surrounding Bidadi to promote education in the local community and TKM upgraded nine government schools.
Skill Development
Toyota Technical Training Institute (TTTI)
Launched in 2007, TTTI inculcates world- class skills training to youth from the economically weaker sections of the society in rural Karnataka and provides a comprehensive three-year programme that focuses on their holistic development with knowledge, skill, body, and attitude. Since its inception, the institute has trained 573 students who have been inducted at Toyota Kirloskar Motor and other Toyota Group companies.
Toyota Technical Education Programme (TTEP)
TTEP is a skill enhancement project to bridge the skill gap faced by the industry. Toyota has associated with 49 ITI/Diploma institutes across 17 states in India benefitting 8000 students till date.
Environment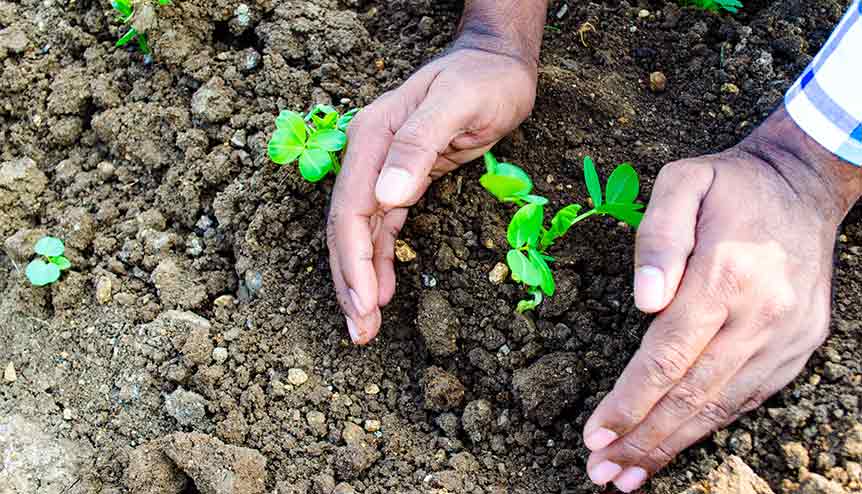 Eco-zone
With the aim of promoting awareness about the importance of caring for the environment and sustainable development, TKM has established ECOZONE – an experiential learning centre at TKM and every day approximately 60 school children come to the park to learn about water conservation and other environment protection activities. Ecozone catered to more than 8000 students since its inception. More than 65000 saplings of 650 native species are planted across Ecozone, which is helping us in creating a safe habitat for many native birds and butterflies.
Water conservation
TKM has been using various strategies to minimise water consumption that includes optimisation of specific water consumption through kaizen, utilising harvested Rainwater for manufacturing and installation of high-end technologies for recycle and reuse. As a result, today TKM is a 'Zero Liquid Discharge (ZLD)' plant. 100 per cent wastewater generated is treated and used for manufacturing processes, toilet flushing, gardening and afforestation activities. In addition, TKM has constructed rainwater harvesting systems with a capacity of 51000 m3. During the year 2019-2020, 11.5 per cent of the manufacturing water consumption was met from rainwater, during FY19-20, 81 per cent of the manufacturing water consumption was met by recycling wastewater. Through these interventions, we could bring down freshwater consumption for manufacturing processes by 92.5 per cent (till December 2019). Ie. manufacturing dependency on freshwater was reduced to only 7.5 per cent.
Lake Rejuvenation: As a part of water conservation and providing safe drinking water, TKM adopted a lake (Abbanakuppe) in the vicinity with an objective to protect the natural resource. This project is planned to run in collaboration with the local community to ensure the sustainability of the lake.
The ICARE [voluntary employee participation in TKM CSR initiatives] programme is very special for Toyota, as our employees who volunteer and actively participate in the company's various CSR interventions. Toyota has been focussing on integrating CSR policies into their business processes through employee engagement in their CSR initiatives, with an aim to inculcate a culture of sustainability and innovation within the company and build a platform for self-development of the employees.
Over the years, through our meaningful CSR initiatives, we have been able to touch the lives of more than 14,00,000 people, with a commitment to bring in continued socio-economic development. Our long-term mission is to become a future green and sustainable society which will be in harmony with nature, with the support of all stakeholders and business partners.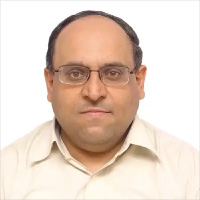 Vikram Gulati is the Country Head and Senior Vice President of External Affairs, Public Relations, Corporate Social Responsibility and Corporate Governance at Toyota Kirloskar Motor.