A start-ups 2018 report card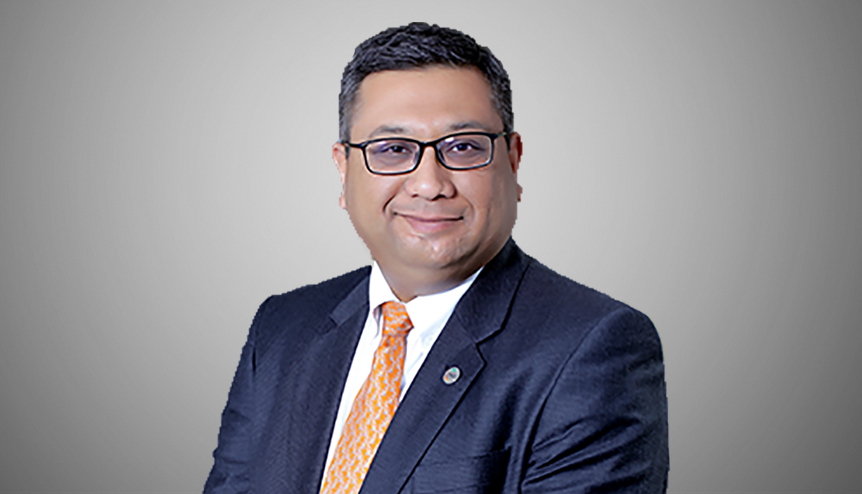 Our industry expert rewinds to analyse some standout moments within the Indian start-ups going global landscape.
Ever since Indian Prime Minister Narendra Modi announced the Start-up India initiative in 2015, the Indian start-up story has become global.
Government policy, investor support and a conducive ecosystem are all driving forces encouraging and promoting the start-up culture in India. The Indian start-up ecosystem is looking at the start of another wave, like the internet and dotcom wave, with investors writing big cheques regularly.
As the third-largest start-up destination globally, and with one of the fastest-growing base of tech entrepreneurs in the world, India is a  hotbed for some of the most innovative start-ups the world has ever seen, offering truly inspiring solutions that are redefining how we spend our day to day lives. The start-up landscape in India has become the epitome of innovation, bringing solutions that are aimed at solving local problems. Today, India is brimming with new ideas that need the right mentoring and funding to be scalable for the market. The start-up ecosystem is playing a critical role by bringing in innovation and disruption in critical areas, creating jobs and presenting technological solutions to problems, thereby improving the lives of people.
Start-ups & Ecosystems
India has witnessed sustained growth in number of new start-ups, making it the world's third largest start-up base with more than 14,000 start-ups recognised by the Department for Industrial Policy and Promotion  (DIPP). More than 8,200 start-ups were recognised by DIPP in 2018 alone. Start-ups have been contributing to job creation to the Indian economy. According to DIPP figures, start-ups led to the creation of more than 89,000 new jobs this year, taking the total job creation contribution of recognised start-ups to 141,775. The year 2018 has also witnessed the mortality rate of start-ups go down as compared to previous years. Though Bangalore, Delhi NCR and Mumbai continue to be the hot beds for new start-ups, cities like Hyderabad, Chennai, Pune are also witnessing steady growth. Tier 2 cities like Jaipur, Chandigarh, Ahmedabad and Cochin are fast emerging as start-up hubs. These are signs of a matured ecosystem.
In 2018, India has also witnessed a YoY growth of 11 per cent in active incubators and accelerators. India now has 210+ active incubators and accelerators. Other than academic and government supported incubators, India has more than 50 corporate incubators and accelerators. Since 2015, a large number of corporates have launched accelerator programmes to benefit from the innovation that start-ups provide.
Funding Scenario
Investors have shown more faith in Indian start-ups and as a result, Indian start-ups saw a 108 per cent YoY growth in funding in 2018. Start-ups attracted a total funding of $4.2 Billion till September 2018, with a substantial increase in late-stage funding. The investors have become cautiously optimistic, where they are participating in fewer deals but investing bigger amounts in mature start-ups. This year has also seen debt funds getting more active in India and a rising number of mature start-ups raising funds through debt.
Mother of all deals
The Indian start-up ecosystem was abuzz in the second quarter of 2018, when US retail giant  Walmart picked up a 77 per cent stake in Flipkart for $16 billion. The investment in Flipkart become the biggest-ever that Walmart had made in its history, supplanting Asda in the UK. This year has also witnessed a $445-million investment by Alibaba in Paytm Mall, making India an ecommerce battleground for global giants. And, there were more than 80 M&A deals and over 350 investor funding start-ups at various stages from seed funds to Series D, E, F.
From Boys to Men: New Unicorns on the Block
India's Unicorn Club is getting new members year on year. In 2018, there are quite a few that have graduated to the big boys' club. Byju's (Edtech), Freshwork (SaaS), Paytm Mall (Ecommerce), Policy Bazaar (Fintech), Swiggy (Foodtech), Zomato (Foodtech) joined the unicorn list this year.
What is interesting to see that each of these represent a different industry. According to  the recent Nasscom report, India witnessed the addition of eight tech unicorns in 2018 (till October), the highest addition in one single year. India has the highest number of unicorn start-ups after the US and China, with 18 unicorns out of 250+ total unicorns globally. As India aims to get closer to the US and China in the number of unicorn start-ups, it remains to be seen how many of these unicorns will be able to build lasting enterprises by going for an IPO.
Going Global…
The year 2018 has seen Indian start-ups expanding their wings and going global. A large number of Indian start-ups are breaking the geographical barriers and are expanding in other markets.
The noteworthy ones have been the global expansion stories of Oyo and Ola as they continued their global march in 2018. Oyo expanded in China and the UK this year, in addition to its existing operations in India, Malaysia, Indonesia and Japan. Ola, on the other hand, after giving a hard time to global players at home, ventured into two major markets – Australia and the UK – in one single year. Ola is now operating in Sri Lanka, Bangladesh, Australia and the UK as well.
Overall, it has been an eventful year for Indian start-ups. Technopreneurs will continue to build world-class start-ups and attract global investors in large numbers and create a fair share of unicorns. India is at a juncture where it could soon be leading at a global stage for start-ups. Given the excitement of the investors and other stakeholders in Indian start-ups, it would be interesting to see how 2019 shapes up for this ecosystem.
We hope to see more start-ups coming on to the scene, with new and innovative solutions, and more investors opening up their vaults for start-ups and more start-ups joining the coveted Unicorn Club.
Dr Param Shah is Director – UK, Federation of Indian Chambers of Commerce & Industry (FICCI).