2018: Wobbly start gives way to some solid sales in Indian Real Estate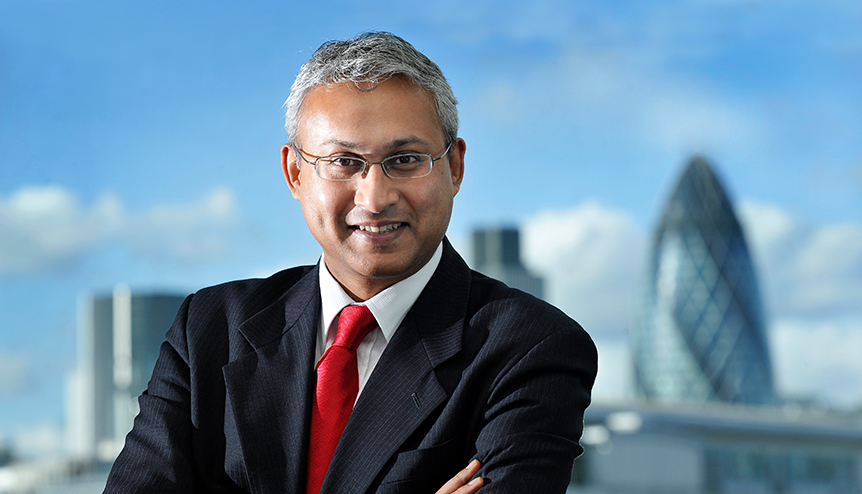 An Indian real estate expert takes a lookback at the year to encapsulate some of the key trends and what to expect in the New Year.
The year began with a wobbly start in residential sales that strengthened as the year passed. The compact segment led the way, surpassing sales numbers in many markets over 2017. The segment is classified as units less than 1,000 sq ft. Given that the Indian realty market is dominated by over 80 per cent of the residential market, the compact segment remains the most crucial.
With the Real Estate (Regulation and Development) Act (RERA) being implemented in most states and enforcement getting a reasonable push, the number of new project launches were also limited across markets. Hyderabad has seen the best growth, with Bangalore and Pune following suit. Surprisingly, Kolkata too had good sales growth over 2017.
Overall, it has been, by and large, a year of selling existing residential inventory of which over 10 per cent has been ready-to-move in units. Despite an increase in sales volume and velocity, due to stock of inventory being in the 24 months to 40 months range across markets, developers have not been able to increase prices. This has led to price stagnation for two years in a row. Further, given that average impact of tax has gone up from 8 per cent to 12 per cent by way of Goods and Services Tax (GST) – the buyers felt the impact of a price hike, but the developers were not the beneficiary of the difference.
Commercial realty, on the other hand, has had a good year across geographies with supply  getting mopped up and rental rates showing a general uptick across markets. This market produces around 30 million square feet each year and a similar sum has been getting absorbed each year with vacancy levels being in the 12-15 per cent range for 2 consecutive years. With marquee assets being traded in the near half-a-billion-dollar range between funds, this market is beginning to show depth and demand for A grade assets and a clear bias in construction of A grade assets. There also seems to be a stable appetite from investors for leased commercial assets with capital rates in the 8 per cent yield range. Bangalore, Chennai, Hyderabad and Pune seem to have hit rental peaks, similar to that of Q3 2008, signalling a strong trend in this segment going forward.
Liquidity impact and NBFCs
The unravelling of the IL&FS saga triggered a domino effect on non-banking finance companies (NBFC), who were lenders in situations where banks were not willing to extend loans to real estate developers. NBFC lending for construction finance was the bloodline to the mid-sized developers. While the overall book may be less than half of that of the banks, the number of entities that availed of this funding was nearly five times. Also, the NBFCS extended loans to home buyers of these developments thereby keeping the cycle going. With an institution as large as IL&FS coming under a cloud of illiquidity, the same effect spread to large NBFCs who had exposure to the realty sector. The market was speculating that large NBFCs like IIFL, Edelweiss and DHFL besides other would not be able to meet the obligation of their debts. November being a month with some large repayments by some of these NBFC, marked a time of great liquidity squeeze for these institutions and this in turn affected the disbursals and liquidity of mid-sized developers.
In fact, it is said that some NBFCs went slow on disbursing mortgage loans to retail customers, in order to preserve liquidity. The pain of the liquidly crunch extended to the medium and small industries too, which depressed the key buying season during the festivals of Dussehra and Diwali. While India did not really feel the impact of Lehman in 2008, last month had quite a few tabloids recalling the Lehman crash days. This combined with a rapid rise of oil prices, which in turn pulled the rupee down, made up a month of general uncertainty all around with businesses preferring to sit on their hands rather than do something and get caught on the wrong side.
Long and short of it
The last quarter of the calendar year has left the larger developers getting a lion share of sales as the mid-sized developers were in the negative news regularly and with the liquidity squeeze it is going to be quite a task for many of the mid-sized developers to recover. From the middle of the year, smaller developers have been collaborating with larger developers on the land bank that they have not been able to develop. The momentum of such deals will only increase as we go further into 2019.
If one were to attempt crystal ball gazing into 2019, it seems to be reasonably certain that like all run-ups into an election year, the first half will be volatile given that sales will be dependent on the General Election mood. Post which, depending on how the election goes, stabilisation of sales demand may take two-three months or it might be the end of 2019 by the time we see stability return. What seems to be certain is that residential unit prices will go through the majority of the next year without an increase in prices.
The way forward for the residential segment will be led by compact homes with an estimation of being over 80 per cent of the overall market in terms of value.
Retail spaces have stabilised with a handful of developers in this segment backed by equity funds like Blackstone and CPPIB. The commercial segment will continue to grow with the possibility of a mild hiccup during the election season and newer segments like warehousing, co-living, co-working and senior housing will gain far more traction in the marketplace.
Deepak Varghese is an India-based real estate finance specialist.