2017: A year of FDI groundings for India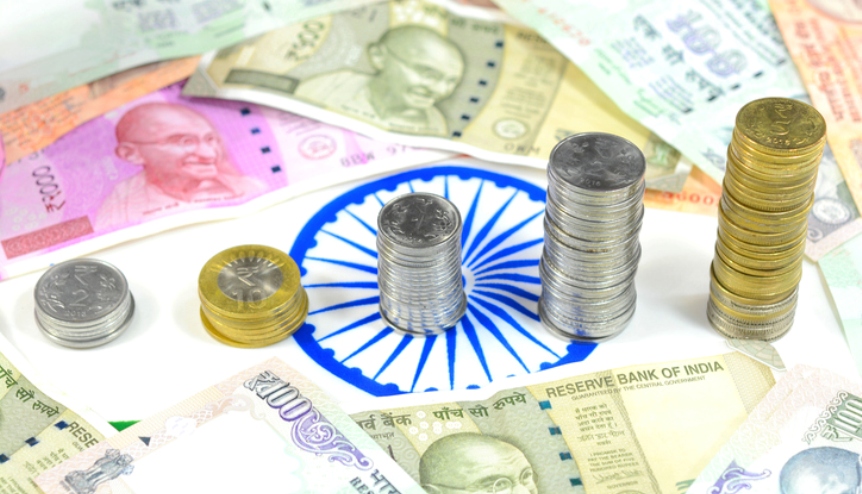 The New Year promises to continue the upward swing in foreign direct investment (FDI) flowing into India, according to the country's main investment promotion agency.
India's investment climate has never been better. Prime Minister Narendra Modi's initiative to reform-perform-and-transform has conclusively catapulted India into a higher orbit. The last 12 months saw India break into the top-100 club, on ease of doing business, receive a record FDI of $60.1 billion and earn an upgrade in its credit rating from Moody's.
Make in India has enabled long-term structural changes such as opening new sectors for FDI, increasing the ease of doing business, cutting the red tape and improving the physical infrastructure. Since the launch of the "Make in India" campaign, the cumulative foreign direct investment (FDI) flows into India reached $160.9 billion during the last three financial years from 2014-15 to 2016-17, reflecting an almost 50 per cent increase from the $81.8 billion recorded in the preceding three years. The FDI inflow into India during April-September 2017 itself stood at a record $33.75 billion. There are three different sets of macro-economic indicators that point to a boost in India's industrial activity – the increase in the number and value of industrial projects being set up, rise in FDI and growth of merchandise exports.
At a time when global FDI flows fell, the United Nations Conference on Trade and Development (UNCTAD), in its latest World Investment Report 2017, ranked India as one of the highest recipients of foreign direct investment (FDI) in 2016. While overall cross-border greenfield investments grew just 6 per cent, India managed to keep the crown as the world's number one location for greenfield capital investment for the second year running – ahead of China and the US.
REFORM TO TRANSFORM
The FDI trends reflect the Government's efforts towards improving the ease of doing business in India along with the relaxation in FDI norms.
We have improved on indicators like dealing with construction permits, getting credit, protecting minority investors, paying taxes, enforcing contracts and resolving insolvency.
The introduction of GST, as one of the biggest tax reforms in independent India, has unified an array of indirect taxes under one tax structure, effectively unifying the nation as a single market, and simplifying business.
By removing the cascading effect of taxes, GST has provided a much-awaited impetus to the manufacturing sector, which was previously subject to multiple indirect taxes that increased administrative costs for manufacturers and distributors. The logistics sector has also become one of the main beneficiaries of the new GST regime. GST has eased entry across states, resulting in a phenomenal increase in asset utilisation and operational efficiency, thus enabling trucks to increase their travel distance by around 30 per cent. Firms are now able to redesign supply chains and centralise hub operations to take advantage of scale economies by employing efficient practices such as bulk-breaking and cross-docking from a central location. This space is attracting new investment opportunities and many start-ups are looking to set up technology-based mini warehouses along the highways.
GST, in the long run, will enable financial inclusion in the economy and is expected to benefit economic activity and fiscal sustainability by reducing the cost of complying with multiple state tax systems, drawing informal activity into the formal sector, and expanding the tax base.
The Government has also eased 87 FDI rules across 21 sectors in the last three years, opening up sectors like rail infrastructure and defence. To further liberalise the manufacturing sector (that allowed 100 per cent FDI under the automatic route), 100 per cent FDI under government approval route was allowed for retail trading, including e-commerce, in respect of food products manufactured in India. The Department of Industrial Policy and Promotion (DIPP) also issued an updated Foreign Direct Investment Policy that establishes a new streamlined procedure for government approval by defining sector-specific administrative departments in ministries as 'Competent Authorities' empowered to grant government approval for FDI.
In the spirit of cooperative federalism, the State Governments have also kept up with the Central Government's mantra of reform-perform-transform. At least 32 State and UT Governments submitted evidence of implementation of 7,124 reforms to the Department of Industrial Policy and Promotion, who in partnership with the World Bank Group released the results of the Assessment of State Implementation of Business Reforms 2015-16. The results of the assessment have demonstrated that States have increasingly risen to addressing the challenge of making it easier to do business as the national implementation average saw a 16 per cent increase.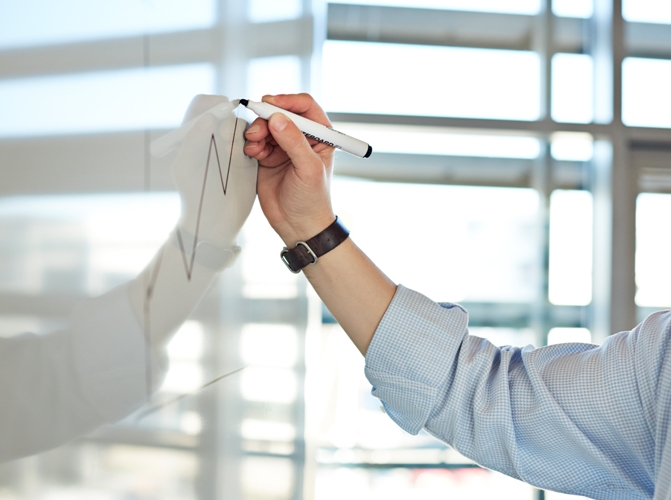 The investment trends in India have shown pan-sector growth. Since the launch of the "Make in India" campaign, FDI grew in aviation and mining (both, six times), automobile and auto-components (1.7 times), gems and jewellery (3.5 times), electronics and IT (4.4 times), information and broadcasting (1.9 times), sea transport and ports (6.8 times), as well as textiles and apparel (2.2 times).
India needs investments and technologies that provide infrastructure and jobs for an urbanising India, clean energy to support industrialisation and quality healthcare for the productive workforce. A number of FDI projects announced in 2017 reflect these areas. Some of these projects have contributing to the India growth story in themes such as industrialisation, urbanisation, social sector and environment.
Recent entrants include electrical equipment, cement, trading, information & broadcasting, metals, hotels & tourism, and hospitals & diagnostics. This shows a skew in favour of manufacturing and labour-intensive services.
2017 was a blockbuster year for merger and acquisition (M&A) activity in India with deal values increasing by 53.3 per cent to $77.6 billion, compared with $50.6 billion in 2016. The communications sector witnessed 42.7 per cent of deal activity, worth $33.17 billion across 65 deals, followed by the energy sector with a 21.34 per cent share and $16.57 billion in deal value. The industrial sector accounted for 10 per cent of deal activity worth $7.8 billion and the financial services sector for 9.5 per cent, clocking $7.36 billion in deal value. In terms of deal type, cross-border transactions accounted for nearly 58 per cent, with a combined value of $45 billion across 235 deals. The India growth story has never been so attractive and is requiring greater capital allocation as most corporates have India on the top of their agenda.
Automotive
The year saw prominent 'Made-in-India, for the world' examples including: Renault's export of its Kwid to Bhutan, South Africa, Sri Lanka, Nepal and Bangladesh; Suzuki's Baleno to Japan; Suzuki Motorcycle's Gixxer to Japan; Honda's Jazz to South Africa and Volkswagen's Vento to Mexico. India became the fourth largest market in the world this year.
A number of major investments were announced – Suzuki announced fresh $570 million investment in Gujarat car plant, taking total investment to more than $2 billion. Volkswagen India crossed 150,000 units in vehicle production registering positive production growth sixth year in a row.  Jaguar India announced the start of local manufacturing of its first performance SUV, F-Pace. MG Motors launched its first manufacturing unit in India, targeting 30 per cent female workforce, one of the highest in the industry.  Swedish luxury car maker Volvo Group rolled out its first Made in India car XC90 From Bangalore Plant. In December 2017, Jeep Compass sales have crossed the significant milestone of 10,000 units in just four months of launching this Made in India Sports Utility Vehicle.
Aerospace & Defence
The defence ministry introduced the strategic partnership (SP) model in May 2017. The model envisages the establishment of long-term strategic partnerships under which select private firms will be roped in to build military platforms like submarines and fighter jets in India in partnership with foreign entities. The SP model supplements the opening of foreign investment in the defence sector and will help in bringing foreign companies either through FDI route or through technology transfer.
French major Dassault Aviation is investing over €100 million in a joint venture with Reliance Aerospace to manufacture aircraft components. The Dassault-Reliance joint venture represents the largest FDI in the defence sector in India. The foundation laying ceremony of the manufacturing facility was held in Mihan SEZ in October 2017.
India became a member of the Wassenaar Arrangement in December 2017. India's entry will help facilitate high technology tie-ups with Indian industry and ease access to high-tech items for defence and space programmes.
Energy
India receives its largest FDI ever with Russian oil major Rosneft, oil trader Trafigura and Russian fund UCP purchasing a 98.26per cent stake in Essar Oil for $ 12.9 billion. Trafigura and Rosneft are the latest international companies after Royal Dutch Shell and BP to enter the Indian fuel retailing market.
India has embarked on the world's largest renewable energy expansion programme, with a 175 GW target by 2022, and the world has taken notice. Global renewable majors such as Vestas from Denmark, SANY from China and Gamesa from Spain are setting up or already manufacturing wind turbines and its components. We see an emerging trend that foreign investors are collaborating with Indian players on next-gen technologies such as fuel cell, solar module cleaning robots, preventive maintenance of grid and auto tilt technology for solar modules. Renewable energy investment across India got $400 million boost from the European Investment Bank – YES BANK initiative.
Moreover, India is taking a leading role in the International Renewable Community and was a leading country along with France in formation of International Solar Alliance (ISA). ISA became a legal entity in December 2017, with its headquarters in India.
The year came to a power-packed end with the Kundankulam Nuclear Power Plant reaching its full generation capacity and becoming the first nuclear plant in India to generate 2,000 MW of power.
Agriculture & Food Processing
India was showcased as the preferred investment destination in the food processing sector at World Food India 2017 in November 2017. WFI strengthened India's position as a global food factory and the event attracted investment intent worth about $13.56 billion from domestic and foreign investors.
In June 2017, Coca-Cola Company announced contribution, along with its partners, of over $1.7 billion in next five years to the Indian agriculture ecosystem through a concept called 'fruit circular economy'. Cargill India is expanding its presence in the country and has prepared a plan to broaden its portfolio, which includes aqua feed and aqua premix, animal feed, plant for transfer fuels, strengthening edible oil brand, corn wet milling, and cocoa products for catering to the needs of chocolate making companies. Around $240 million in investments has been committed by its parent for the Indian market over the next few years.
With rising demand for cold-chain infrastructure and logistics, agriculture and horticulture are touted to emerge as the sunrise sectors, raising the potential for India to become the food factory of the world by 2035.
INVEST INDIA
As a vital cog in this wheel of development, stands Invest India, the national investment promotion and facilitation agency, which has helped ground close to $8 billion investments and currently has $80.5 billion worth of FDI proposals under "active facilitation".
An award-winning Investment Promotion Agency, Invest India hand holds foreign investors into the Indian market as a one stop shop for help throughout their investment lifecycle. It works with multiple government stakeholders such as the central line ministries, independent regulators, state & local governments and Indian missions abroad, by helping with license approvals & incentives, issue resolution, support for global events and policy advocacy.
Invest India endeavours to shrink the time taken for the investor from the concept to the commercialisation. The agency facilitated the entry of Danish wind turbine major Vestas, which started manufacturing in India within 15 months of approval from their global board and project announcement. This was the fastest in Vestas's history and beat the earlier record held by China by more than two months. Within 15 months, they were able to procure more than 20 permits and invest about $100 million to establish a greenfield manufacturing unit in a 36-acre plot off the Ahmedabad-Rajkot highway, thus creating 1000 jobs. This is an example of how the various investments announced in 2014-15 are now materialising and bearing fruit for the "Make in India" campaign.
Start-up India, another Invest India initiative, nurtures home-grown entrepreneurs, who play a critical role in innovation ecosystem and in employment generation. Multiple domestic start-ups facilitated by Invest India have changed lives and created national impact. The story of Sagar Defence is a case in example. The Start-Up India team India helped, with aspects such as restructuring the way the firm was incorporated, with the business plan and with procuring defence related permit and licenses. Today, Sagar Defence is among the most successful start-ups in India and globally supplies unmanned vessels at less than 60per cent of the earlier cost being incurred by the armed forces.
ROADMAP 2018
The new year began with the next round of FDI reforms, as the Government unveiled measures to liberalise FDI regime in single-brand retail by allowing 100per cent FDI without prior government approval and easing local sourcing norms. They have allowed foreign investors to own up to 100per cent stake in real estate brokerages and foreign portfolio investors to purchase stakes of up to 49per cent in power exchanges directly under the automatic route. Apart from the new industrial policy that will be coming out in early 2018, the Government is targeting 90 reforms including quicker construction permits, simpler registration of new companies and Aadhaar-based identification of directors to achieve a higher ranking in the World Bank's ease of doing business index.
Manufacturing is going to be the big theme for 2018. The Nikkei India manufacturing Purchasing Managers' Index (PMI) has growing at the fastest rate in five years in December 2017. Landmark FDI projects are expected to fructify in food processing, cold chain infrastructure, electric vehicles, logistics & warehousing, aerospace and defence, R&D and renewable energy in 2018.
According to the World Bank's Global Economic Prospects report, India is expected to accelerate at a 7.3per cent growth rate in 2018 and reclaim the position of fastest growing major economy this year.
Dushyant Thakor is Vice-President, Invest India, and Siddharth Goud is an Associate at the agency.