WOOING INDIA INC.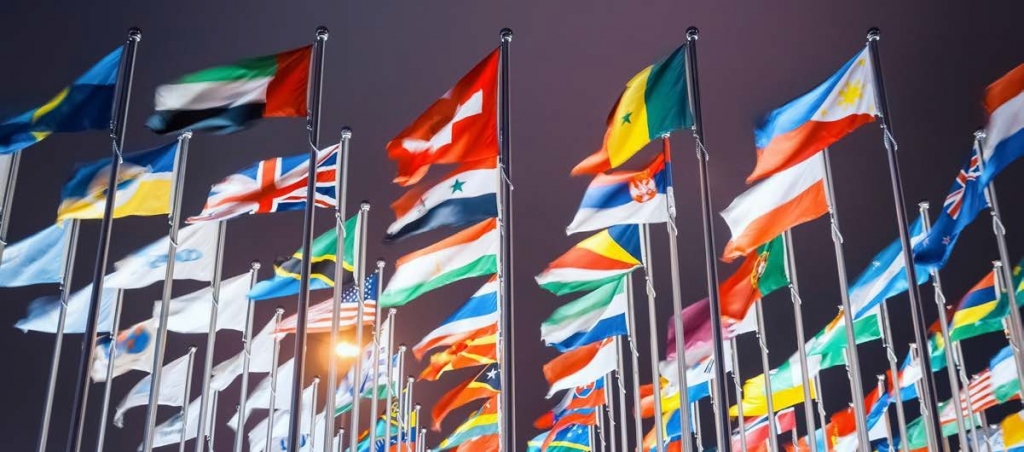 Indian companies are collectively the third largest foreign investor in the UK and the largest employer in its manufacturing sector. Then, Indian IT companies employ about 100,000 US citizens in that country. No wonder countries across the world are inviting Indian companies to invest in them and are laying out the red carpet for them.
Indians have seen senior government functionaries from the Prime Minister downwards hard selling India as a an ideal destination for FDI from the West, China, Japan, South Korea and the ASEAN. But even as the PM and his council of ministers woo foreign investments, the developed countries of the West as well as many others are actively courting the movers and shakers of India Inc to invest in their countries.
India Global Business asked Investment Promotion Agencies (IPAs) in a few countries how they wooed Indian companies. This is what they said:
Why should Indian companies invest in the US?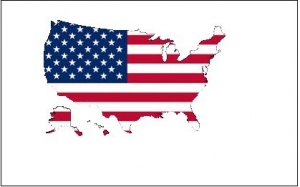 In my role as Executive Director of SelectUSA, I have had the pleasure of meeting with all types of Indian investors, from CEOs of India's largest multinationals to individual entrepreneurs with innovative ideas and big dreams. Each time, I am struck by how people and organisations of all shapes and sizes are able to find their place and succeed in the US market.
Today, India is one of the fastestgrowing sources of foreign direct investment in the United States – and there is no shortage of reasons why Indian investors choose our market. Here are just a few:
A Great Place to Sell: The United States is the largest consumer market on the planet, with 325 million people generating $18 trillion in GDP.
A Great Place to Innovate: Many companies look to the United States' leading universities and incubators to boost their R&D efforts, and to connect with these and other community resources to draw from a diverse, skilled, and mobile workforce.
A Great Place to Grow: Stability, rule of law, patent protection, high transparency in government, and many other factors minimise the uncertainty of running a successful business in the United States.
The United States is consistently ranked among the best countries for ease of doing business. Most importantly, an Indian company incorporated in the United States is afforded the same treatment as a home-grown United States company in almost every way. In short – we welcome your business with open arms.-Ambassador Vinai Thummalapally Executive Director, SelectUSA
Why should Indian companies invest in Belgium?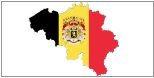 Economic cooperation has always been the backbone of the India- Belgium relationship. Belgium is the third-largest trade partner of India in the European Union preceded only by Germany and the United Kingdom.
Even though trade between Belgium and India is becoming more and more diversified, it is still dominated by the trade in diamonds.
In the recent past, Indian investments in Belgium have exceeded investments by Belgian companies in India, mainly due to the acquisition of Belgian firms by Indian companies.
Several Indian companies, particularly in the IT and software sectors, such as TCS, Infosys, Tech Mahindra and HCL, have established bases in Belgium to cater to the local Belgian market as well as other European markets.
So why should other Indian companies follow suit and invest in Belgium? One of the more obvious reasons is because of its central location in one of the most wealthy and developed regions in the world. A staggering 80 per cent of Europe's purchasing power lies within a radius of approximately 800km from Brussels.
Belgium also boasts an exceptional higher education and training system. As a result, Belgians are renowned for being innovative, excellent at problem solving and very productive.
Another key asset is their knowledge of multiple languages. The multilingualism of the Belgian labour market is boosted even further because of the presence of over 140,000 non-Belgian Europeans who live and work in Brussels alone.
Despite the security events of recent months in Europe, Belgium still remains an attractive and safe place to invest and the ideal location to conduct business very effectively.
Why should Indian companies invest in France?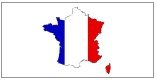 The world's sixth-largest economy, France, is home to over 120 Indian companies, which include giants like Sintex Industries, Tata Group and Mahindra & Mahindra. There are several reasons why Indian companies prefer investing in France.
The primary drivers are listed below:
Productive workforce: France has one of the most productive workforces in Europe and have higher productivity than those of Germany, Spain, the UK, and Italy. This strikes the right chord for Indian start-ups, which are in the hunt for such workers to optimise their production budgets.
High quality infrastructure: The French government provides world class infrastructure for French and foreign companies to flourish. France comes first in the World Bank's Ease of Doing Business for cross border trade.
Reforms by the government: The French government has recently launched several reforms for enhancing public finances, competitiveness, goods and services markets, labour market and reducing red tape. These reforms are expected to boost the French GDP by 4.8 per cent by 2020.
Structural assets: There are 25,000 foreign companies in France. They thrive on the top notch structural assets such as lower operating costs than in most other western economies, an annual growth rate of 9.5 percent in R&D by foreign companies, etc.
In conclusion, France's inherent culture and ease of doing business has welcomed Indian companies for many years and the country remains a sweet spot for investments by Indian companies seeking quality returns and sustained growth.
Why should Indian companies invest in Australia?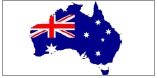 Australia is a strong and stable economy, offering significant returns for Indian investors. Growing at more than 3 per cent on average each year since 1992, Australia is the only major developed economy to have recorded no annual recessions from 1992 to 2016 and is now in its 26th year of consecutive growth. The strength of the Australian market is demonstrated by the growth in Indian investment, from A$609 million to A$10 billion between 2006 and 2012.
The Australian market is attractive to Indian investors because:
Its resilient economy is built on stable institutions and sound regulatory policies, plentiful natural resources and a sophisticated services sector.
Australia's economy is agile and able to adapt to changes in the global economy.
Australia's resources sector continues to power Asia's industrialisation and urbanisation, and its services sector is now providing wealth management, healthcare, education, tourism and professional services to Asia's growing middle classes.
Australia's strong business and cultural ties with Asia, network of free trade agreements, and longstanding links with Europe and North America create a secure platform for global expansion.
Australia's expertise in research and development, commitment to innovation, and focus on creating and commercialising technologies offer the ideal environment for cultivating and testing new ideas.
Australia is the ideal investment destination for Indian organisations seeking international expansion to secure access to natural resources – minerals and energy; access to foreign technology and intellectual property; or expand sales channels for goods and services. Australia offers a wide range of investment opportunities in infrastructure, tourism, mining and resources, clean energy and environment, food processing and agribusiness, advanced manufacturing, ICT and life sciences, as well as more broadly in R&D and innovation centres.
The Australian Trade and Investment Commission can assist Indian businesses to identify potential projects, strategic alliance partners and provide advice on the investment approval process.
Why should Indian companies invest in Austria?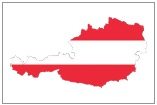 Austria ranks among the most highly globalised countries in the world. Here are some examples of why Austria is the perfect place for Indian companies to invest in:
Central location: Austria enjoys an international reputation as the top business location for building up business ties to south east and eastern Europe.
More than 1,000 global companies take advantage of business-friendly conditions in Austria and coordinate their operations in south east and eastern Europe from Austria.
Tax advantages: With a corporate tax rate of 25 per cent, Austria is one of the most investor-friendly countries in Europe. Additional benefits are the attractive group taxation system and the lack of wealth and trade taxes.
Incentives: Attractive tax breaks like the research premium of 12 per cent or funds provided by the Research Promotion Ageny (Forschungsförderungsfonds, FFG) are only some examples for investment incentives.
Qualified staff: A major strength of the Austria is its highly qualified and motivated workforce. According to the World Competitiveness Yearbook 2016 Austria is ranked 4th in a worldwide comparison of worker motivation.
Low strike rate: Political and social stability and one of lowest strike rates worldwide make Austria an ideal business location for international companies. Infrastructure: A stateof- the-art transport and telecom infrastructure makes fast transport of goods and information easily possible.