Women entrepreneurs are driving 50 percent of India's start-up ecosystem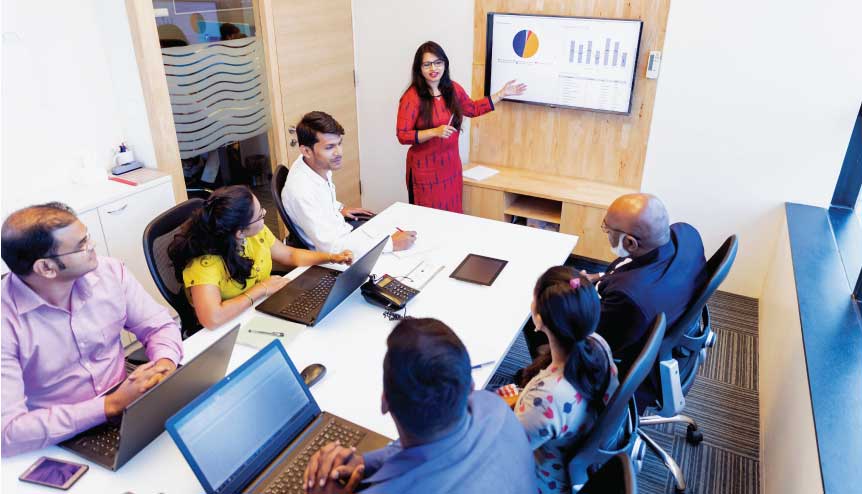 Gender is no longer a barrier to be a unicorn, or a simple start-up to begin with. All one needs is the will, the dedication, and the right strategy which helps them to soar to great heights.
India is at a critical crossroads today facing the dual challenge of attaining a sustained high growth trajectory and inclusive growth to be one of the top three largest economies in the world. While several interventions have helped bridge the gap, women today in India are still undervalued and underrepresented. Thus, channelizing and nurturing the women's talent for a young and new-age economy like India is quintessential for India's growth. The economic impact of achieving gender equality in India is estimated to be US$700 billion of added GDP by 2025.
Women entrepreneurs driving India's economy
India is known to be one of the pacing start-up ecosystems in the world. The country boasts of having 11 per cent of the adult population directly engaged in entrepreneurship. In such a scenario, the share of women entrepreneurs as a part of the modern start-up ecosystem is rising at a steady pace. As per the Sixth Economic Census released by the Ministry of Statistics and Programme Implementation, women constitute approximately 14 per cent of the total entrepreneurs in the country i.e. 8.05 million from a total of 58.5 million entrepreneurs in the country. Additionally, the contribution of women in the non-agriculture sector is almost 65 per cent of all the women entrepreneurs, adding up to a whopping total of 5.29 million women! The nation has witnessed a steep rise in the contribution of women playing the role of a founder and helping others create better business opportunities.
Have you read?
Covid fails to dampen spirits of UK start-ups
Funding for start-ups in the post-pandemic era
Start-ups offer remote working solutions at affordable rates
Role of start-ups and innovators in Atma Nirbhar Bharat Abhiyan
Can digital technologies contribute to gender equality?
Gender equality is absolutely critical to global business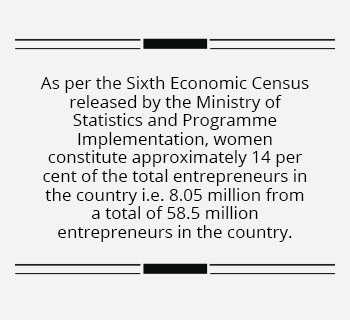 The modern world Indian woman is no longer considered to be in a need-based environment. Going ahead in entrepreneurship is now considered to be a matter of choice. Women entrepreneurs are no longer restraining themselves to only selected sectors but their skill and ingenuity span across a wide spectrum – from the most sorted sectors such as food agro-products, processing, handicrafts, and textiles, the women entrepreneurs are even venturing into other, earlier untapped areas, such as ITES, BFSI, real estate development, hospitality, Pharmaceuticals, tourism, etc. And some of the female entrepreneurs have made it huge, by entering the unicorn club of entrepreneurs. Let us have a look at them.
Top women entrepreneurs
The first female entrepreneur is Ankiti Bose, the co-founder of 'Zilingo', the fashion e-commerce platform which is currently re-imagining the fashion industry. Zilingo was established in the year 2015 when the CEO and co-founder of the company, Ankiti Bose was merely 23 years of age, and the CTO and co-founder Dhruv Kapoor was 24. Ankiti is known as the first female entrepreneur to co-found a unicorn start-up in the entire Asian continent. This places her among the only 23 female founders of unicorns of the 239-venture capital-based businesses. Concerning India's ability to nurture women entrepreneurs, The success of Ankiti Bose reflected how women can transform industries as leaders and innovators. Ankiti's achievement is recognized to be a milestone that has the potential to inspire other young women to fight against all odds and pursue their business dreams.
Read more:
Time to raise our game on gender balance
Boardrooms are replacing CSR with TSI
Diversity makes good business sense
Diversity is the key to innovation
More female decision-makers will lead to more women being funded
Companies with more women in senior management yield superior returns
More than half a decade after India got its first internet unicorn, another female entrepreneur is all set to break into the big boys' business club. On March 31, the online beauty products retailer Nykaa announced that it had raised Rs100 crore ($14 million) from the private equity firm TPG Growth to achieve a valuation of almost $700 million. It is believed that the Mumbai-based venture is expected to touch a billion-dollar valuation soon.
Created in 2012 by a former investment banker at Kotak Investment Banking, Falguni Nayar, Nykaa's valuation has almost doubled up in value during the past six months. Nayar's achievement took place just a few months after Mumbai native Ankiti Bose's fashion e-commerce firm, Zilingo, attracted $226 million in funding at a valuation of $970 million.
Thus, gender is no longer a barrier to be a unicorn, or a simple start-up to begin with. All one needs is the will, the dedication, and the right strategy which helps them to soar great heights.
***
*Disclaimer: The views expressed herein constitute the sole prerogative of the author and have been derived by inspiration from different sources over the internet. They neither imply nor suggest the orientation, views, current thinking, or position of FICCI. FICCI is not responsible for the accuracy of any of the information supplied by the author.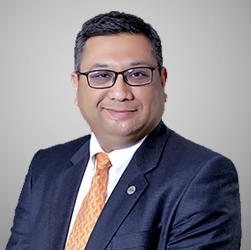 Dr Param Shah is Director – UK, Federation of Indian Chambers of Commerce & Industry (FICCI).