Wipro has continued to create local jobs in the US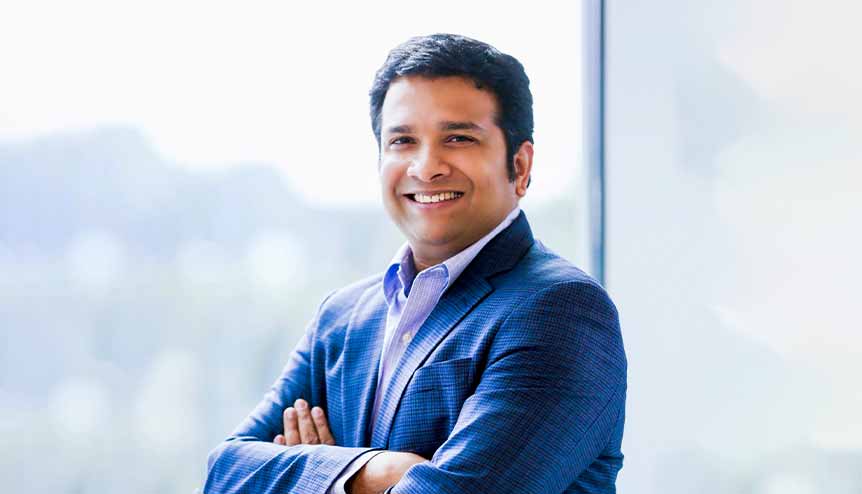 Interview
Amar Naga is the Vice President – US Strategic Engagements of Wipro Limited. In this exclusive interview with India Global Business, he discusses about the company's localisation and hiring plans in the US and Texas and how the company is strengthening its cybersecurity business in the country.
Please tell us a bit on Wipro's Technology Centre in Texas and what it could mean for the India-US partnership?
Texas is our home for new technology centre, and we have over 2,000 employees throughout the state. Wipro launched the Texas Technology Centre based in Plano just over two years ago to increase capabilities across new and emerging technologies for our customers. Today, it has grown to be a key hub for building capabilities with employees working out of this technology centre across application modernisation, cybersecurity, and data and analytics programmes. We also leverage the Texas Technology Centre as a platform to attract the best talent in the region, and we have recruited heavily from Texas-based universities over the last three years.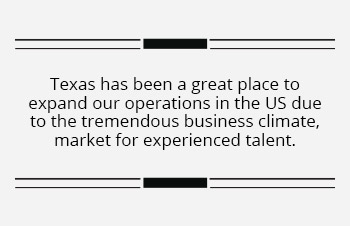 When the Covid-19 pandemic started in the US, it was certainly some adjustment for us, but we embraced the new ways of working to ensure employee safety. At the technology centre, we quickly enabled seamless work from home for 100 per cent of the team within 48 hours.
Texas has been a great place to expand our operations in the US due to the tremendous business climate, market for experienced talent as well as top engineering universities, and support by the state for the technology sector.
I believe the India-US partnership will continue to remain strong. Texas has also shown the commitment toward continuing to strengthen this relationship. In 2018, Governor Greg Abbott conducted a nine-day business development mission where we were honoured to host him at facilities in Bangalore.
What initiatives has Wipro taken to achieve higher growth in the US?
The US is our largest market from a revenue perspective, and we have a long and profound history of making strategic investments in our steadfast commitment toward supporting our customers.
We have invested in over $2 billion in the US over the last decade including opening 40 facilities across 23 states to tap into the best of what each of these regions has to offer. These have also served as bases of talent as we create jobs locally through hiring experienced talent as well as directly from leading universities through our campus hiring programme. In addition, we have made a number of acquisitions in the US over the last several years to expand our capabilities in areas like cloud, design, and digital.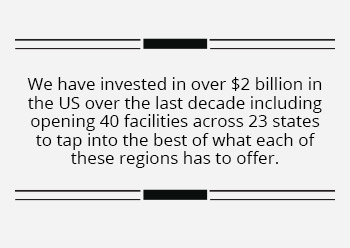 Wipro has also established an investment arm called Wipro Ventures. Through Wipro ventures, we invest in early to mid-stage companies building innovative enterprise software solutions. We are able to offer our customers access to these cutting-edge technologies by bridging the gap between emerging start-ups and enterprise customers.
Not only have we invested to increase our business footprint, but we have also worked to invest in the community. Through initiatives like the Wipro Science Education Fellowship, our partnership with FirstBook, and other local programmes, we have stayed true to our DNA and given back in the communities in which we operate.
In addition, we have given back recently which has been aimed at supporting local communities specifically due to Covid-19. One of these is through FirstBook where we have donated over 28,000 books to Title I schools in 19 cities across the US. We have also supported organisations who are addressing the digital divide in low-income communities, delivery PPE to frontline Covi-19 workers and supporting food donations to struggling Americans.
What are the localisation plans in Texas this year?
Localisation has been a key strategy for Wipro in the US and across other geographies over the last several years. Today, nearly 70 per cent of our US-based employees are Americans. Specific to Texas, we look at it as a strategic location, with the talent availability and our ability to be near our customers in the region, given Texas is the 10th largest economy in the world. In the last few years, we have grown our employee base in Texas by roughly 50 per cent.
How is Wipro strengthening its cyber security business in the US?
We have invested significantly in the cyber security and risk services capabilities globally and throughout the US to help our customers stay ahead of threats and protect their organisations. Some of these offerings include strategic consulting services, global Cyber Defence Centres, cloud security, compliance advisory, and security automation. Through these services, we help our customers take a business-centric approach toward building and operating their cybersecurity strategies while increasing cyber resilience and driving cost optimisation.
We have also invested in and partnered with leader cybersecurity start-ups to bring leading products to our customers through our strategic investment arm, Wipro Ventures.
In addition, we host our US Cyber Defence Centre out of our technology centre based in Plano. Here, we have built a team of professionals who deliver end-to-end cybersecurity services for our customers throughout North America.
You have been hiring locally in Texas and other parts of the US. How is it working for the company?
Wipro has continued to create local jobs throughout the US and in Texas. We have had great success in hiring both experienced talent as well as directly from campuses.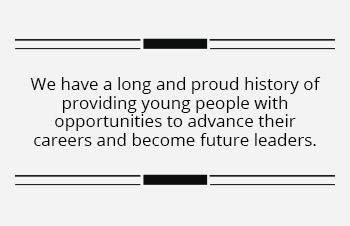 We have a long and proud history of providing young people with opportunities to advance their careers and become future leaders. We have a significant presence on college campuses throughout the country, and we leverage this network to tap into talent across engineering majors and the top business minds through two college recruitment programmes.
One of the programmes is our undergraduate STEM hiring programme called Ascent where we recruit recent STEM graduates and train them on the latest technologies during a three-month accelerated technology training programme. Training areas include full-stack development, cybersecurity, cloud, big data, and analytics. After their training is completed, Wipro deploys them into an environment to start working on some of our customers' most challenging problems. Over the last three years, we have recruited a significant number of graduates from leading Texas-based universities including the University Texas, the University of Texas at Dallas, and the University of Houston among others.
The other campus hiring initiative is our Global 100 programme where we hire from the top MBA colleges. The programme is designed to provide recent MBA graduates with a global perspective and dynamic experience to develop them into the next generation of leaders at Wipro.
How is the overall business sentiment for IT services companies in the US?
Many analysts are projecting a decline in overall IT spending for the remainder of 2020 in the US and for many countries across the globe. This is definitely creating some level of uncertainty in the industry.
At the same time, the present challenges could present some opportunities for IT services companies. Many customers and other organisations are exploring how they can utilise technology as a lever to drive overall cost optimisation through things like automation, cloud, and consolidation. Each industry is facing a unique challenge, and we look forward to continuing to support our customers as they navigate this environment.
Do you feel issues such as the Covid pandemic and Trump's visa policy will have an effect on Wipro's business in the US?
Our first reaction toward the pandemic was to ensure employee safety, and we quickly enabled nearly all the US employees to work from home which ensured minimal disruptions to our customers in the region.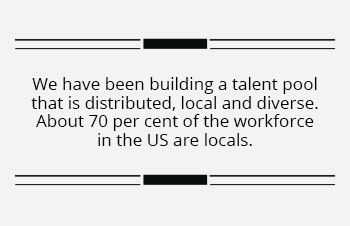 The pandemic has led to uncertainty across industries, and this could lead to a short-term dip in technology spend in the US for some organisations. Having said that, with disruption, there are opportunities. Many of our customers are leveraging technology in this environment as a way to accelerate digitisation, cloud migration, and automation.
We have been building a talent pool that is distributed, local and diverse. About 70 per cent of the workforce in the US are locals. Similarly, in all other geographies we have been expanding our localisation footprint. We do not anticipate a big disruption based on the recently announced changes.
How do you see growth in the Texas eco-system in the current environment?
I am very optimistic about Texas' ability to grow and emerge strongly in the current environment. With the diverse economy that leads the country in overall exports as well as tech exports, Texas is in a strong position for growth.
It seems like every week another company is announcing their intentions to relocate or plans to grow significantly in the state. I think this is a testament to the overall support the state provides, the ability for organisations to balance costs, and the rich talent pool available not just in technology but across industries throughout Texas.