Why sustainability makes good business sense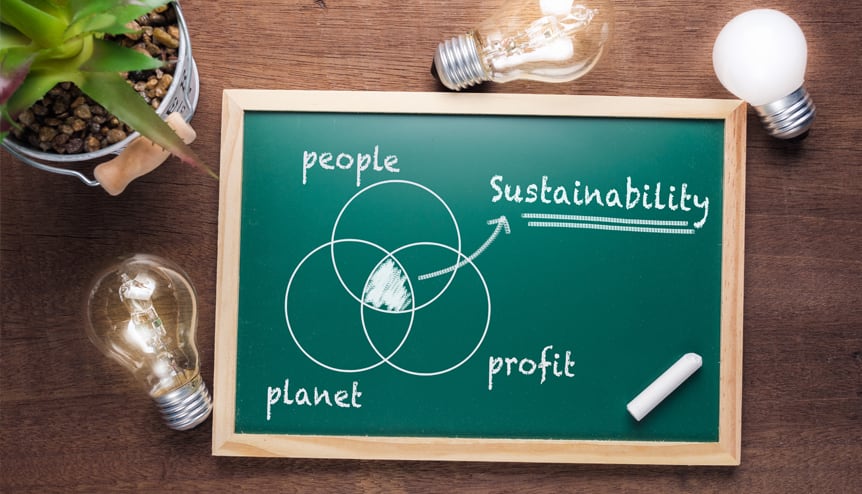 Sustainability offers businesses a much-needed competitive edge to survive a global market with little negative impact to the environment.
The threat of climate change – bushfires, recurring violent storms and rising water levels – have brought the need for sustainability, particularly in business to the forefront.
Sustainability is the ability to thrive and exist. And that applies to businesses just as much as it applies to individuals. Logically, addressing global challenges, such as climate change, that threaten the very existence of the planet should be as much a concern for businesses as it is for governments. However, for most businesses, profits – especially short-term profits – are key to surviving the imminent future.
Most businesses don't consider sustainability a primary goal, often relegating it to be a part of their corporate social responsibility. Sustainability representatives are rarely part of corporate governing boards or the influential C-suite.
How then can businesses incorporate sustainability, especially environmental sustainability, as part of their core business strategy? And why should they? Simply put, in order to survive. Environmental sustainability is the only way of ensuring that the planet not only survives but also thrives along with your business.
Global warming, rapid loss in biodiversity and increasing natural disasters have made addressing climate change impact the need of the hour. It is no longer a problem for future generations of business and political leaders to solve. It is a problem that is threatening the survival of both, local and large-scale organisations today by tearing resources, affecting procurement and impacting supply chains.
To survive, businesses need to address it now and drive the need for sustainable practices while they still can.
It's not a conflict
It is imperative that businesses realise that sustainability and making profit aren't conflicting targets. In fact, one is intrinsically tied to the other, ultimately impacting the overall growth of the business.
Studies show that businesses using sustainable practices improve efficiency, cut down costs and drive value in the long term.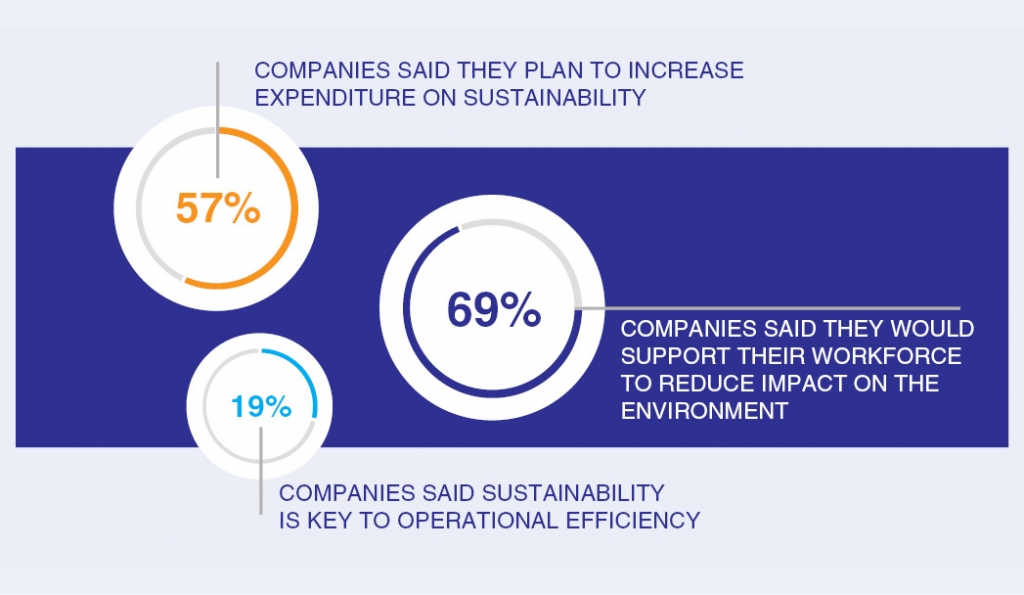 A 2011 survey by McKinsey showed that 76 per cent of CEOs consider strong sustainability performance as a positive contributing factor to their businesses in the long term.
A more recent report by HSBC shows that 69 per cent of the total 2,500 companies surveyed across 14 countries said they would support their workforce to reduce impact on the environment, while 57 per cent plan to increase expenditure on sustainability and 19 per cent considered sustainability as key to operational efficiency.
Growing consumer demand
There is a growing awareness among consumers to align with and support businesses with sustainable practices. Research by NYU's Stern Centre for Sustainable Business shows that over 50 per cent of CPG growth from 2013 to 2018 in the US came from sustainability-marketed products. Another survey across 5,000 consumers in France, Germany, Italy, Spain and the UK, showed that the majority of consumers take sustainability into account when shopping for everyday products.
In India, a survey by Euromonitor showed that environment-consciousness and eco-friendliness of brands were ranked as the highest parameter influencing shoppers (67 per cent), followed by natural and organic ingredients (66 per cent and 65 per cent respectively).
More and more businesses across the board are now incorporating sustainable practices. But to ensure consumer trust, businesses need to be transparent, ensuring these practices trickle down to their supply chains.
Survival of the fittest
For businesses to survive a highly competitive global market, it is imperative to find a competitive edge. Moving towards sustainable practices can help a business position itself as a responsible brand, gaining loyalty with discerning consumers and distinguish itself from competitors at the same time. It also helps bolster brand image and value with a minimum negative impact to the environment.
There is no planet B
Ultimately, it comes down to survival and not just in the market. Climate data increasingly highlights that our planet cannot survive a 'business as usual' approach. The status quo needs to change and fast. The IPCC Special Report on Global Warming and UN Environment Programme Emissions Gap reports both underline how far we are from meeting the Paris Agreement mitigation aim of "holding the increase in the global average temperature to well below 2°C above pre-industrial levels."
The recent failure of world leaders to set out global carbon market rules to address the Paris mitigation aim at COP25 only increase the urgency for businesses, especially in the private sector, to drive the way forward. Setting a clear path to sustainability will help businesses mitigate future losses and challenges which will no doubt develop as a result of continued climate change.
Dr Ishita Mandrekar is the Online Editor at 'India Global Business' magazine.