Why India's IT sector is on the cusp of a global metamorphosis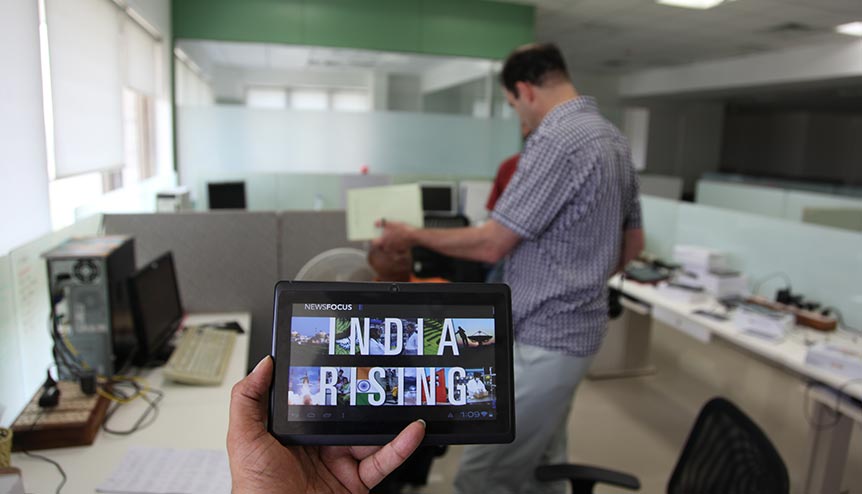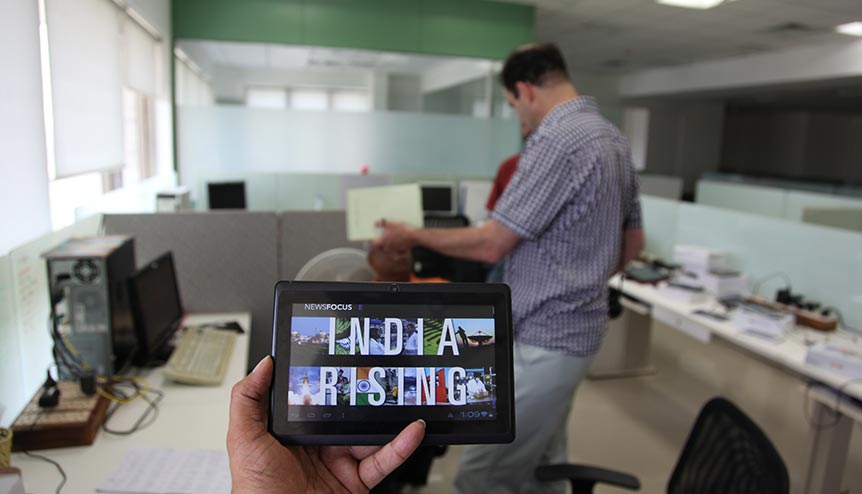 Amid the gloom of unemployment, Indian tech companies have stepped up recruitment and continue to invest in cloud, automation, artificial intelligence (AI) and digital platforms, driven by the pandemic. The result could be a reversal of jobs from the West back to India– the world's IT powerhouse.
With a sharp rise in sophisticated digital services, e-learning for schools, a boom in e-commerce and a host of other web-based services from telecommuting to telemedicine, the demand for high-quality IT talent has never been higher – and India stands to gain immeasurably as a global supplier of IT services and skilled human resources.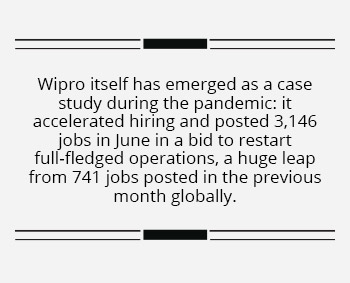 As more companies around the world go virtual and Covid-19 speeds up the digitisation of almost all aspects of consumer life – from retail and banking to health and communications – it hardly comes as a surprise that there has been a major spike in lateral hiring in Indian tech companies such as TCS, Infosys, Wipro and HCL.
While Wipro's chief human resources officer Saurabh Govil claimed that the company had never actually stopped lateral hiring, HCL Tech's Apparao VV said: "The downward trend in attrition continues. Expected to continue in the next quarter as well." Infotech giant TCS, meanwhile, has filled in more than 4,500 positions by reskilling, cross-skilling and multiskilling the existing employees.
Wipro as a case study
Wipro itself has emerged as a case study during the pandemic: it accelerated hiring and posted 3,146 jobs in June in a bid to restart full-fledged operations, a huge leap from 741 jobs posted in the previous month globally.
The company's hiring bounced back in June driven by the US and India, which witnessed increase in job postings from 169 and 415 in May to 762 and 1,684 in June, respectively. June also witnessed growth in job postings in cloud services, automation, artificial intelligence (AI) and digital platforms.
According to Aurojyoti Bose, lead analyst at GlobalData, Wipro continues to invest in cloud, automation, artificial intelligence (AI) and digital platform for developing various technologies. "The significance of cloud services has accelerated drastically during the COVID-19 pandemic. Realizing its potential in the post-COVID era, Wipro has already stepped up hiring in this field," Bose said.
Key driver of India's growth
It's a similar story across most other rivals and collaborators of Wipro in India, driven by the likes of Amazon, Zoom and others who have zeroed in on India as the next big land of opportunity amid the pandemic.
Amazon announced that it would create 50,000 new seasonal roles in delivery and warehousing in May, anticipating a massive increase in demand for online shopping during this year.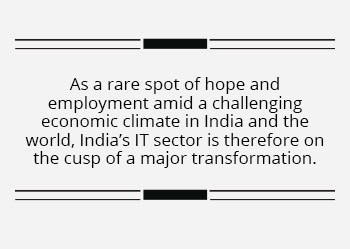 "In these challenging times and in post Covid-19 era, e-commerce will be a key driver of India's growth and job creation. Physical procurement will give way to digital transactions," said Amitabh Kant, CEO of Niti Aayog.
As a rare spot of hope and employment amid a challenging economic climate in India and the world, India's IT sector is therefore on the cusp of a major transformation.
A $200-billion behemoth
The Indian IT industry has boomed into a $200-billion behemoth mostly by providing cost-effective services and outsourcing jobs for global companies. However, thanks to the impact of the Covid-19 pandemic, new trends suggest that India's tech services could raise their quality and broaden the range of services offered – so much so that multinational companies that have traditionally turned to India for offshore tech operations may increasingly move some of their core activities too.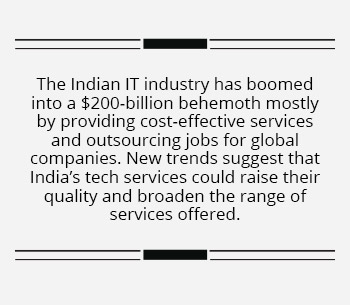 "With the Covid-19 crisis, many companies will seize the opportunity to reorganize their IT footprint. They will move some capabilities in-house, outsource others (maybe even for the first time), and further optimize their overall IT function and delivery network," according to Rajiv Gupta and Christoph Schmidt of the Boston Consulting Group. "Even when it comes to strategically important projects like IT governance, cybersecurity, or artificial intelligence applications, many will seek to break their habit of relying on high-priced consulting engineers, located near headquarters in North America or Europe," they said in a report.
Reversal of brain drain

Coupled with the announcement by US President Donald Trump in June regarding the ban on H1-B visas till the end of the year, India's tech talent could thus find its best opportunities in their own country instead of drifting to North America or Europe, and become a key driver for a spurt in Indian jobs, according to several analysts.
While the IT industry was in the throes of a similar overhaul triggered by the 2008 financial crisis, the demands of the industry this time are very different.
In 2008, a massive level of job losses led to a significant drop in IT spending – from 6.1% to 5.3% – and the percentage of staff devoted to IT took an equally sharp nosedive. But this time around, the dynamics have changed: business executives are forced to depend overwhelmingly on remote work as the most productive and safe mode of business continuity due to the contagious virus.
Increased investments in IT infrastructure
Companies have stepped up investments in their tech infrastructure, firewalls and internet access, and are increasingly relying on cloud-based services and getting their teams linked through telecommunications instead of being physically connected. Remote agility is the name of the game today – and almost every major company has discovered the advantages of telecommuting on major projects.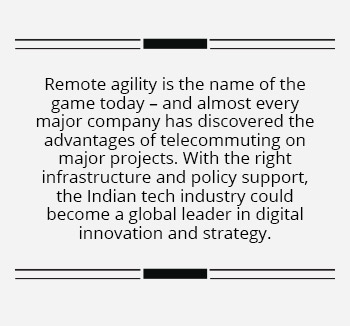 As new jobs and services continue to open up, with the right infrastructure and policy support, the Indian tech industry could become not just a supplier of IT services but a global leader in digital innovation and strategy.
"The Covid-19 pandemic resulted in a temporary slowdown in hiring… However, long-term prospects look promising with Wipro's cloud, AI and automation ambitions likely to weigh heavily on its hiring pattern," said Bose of GlobalData.
While that's true of Wipro, it's equally true of the entire industry in India – and the war for the best talents and jobs in the world's IT powerhouse seems to have just begun.