Why Global Britain must tilt towards the Indo-Pacific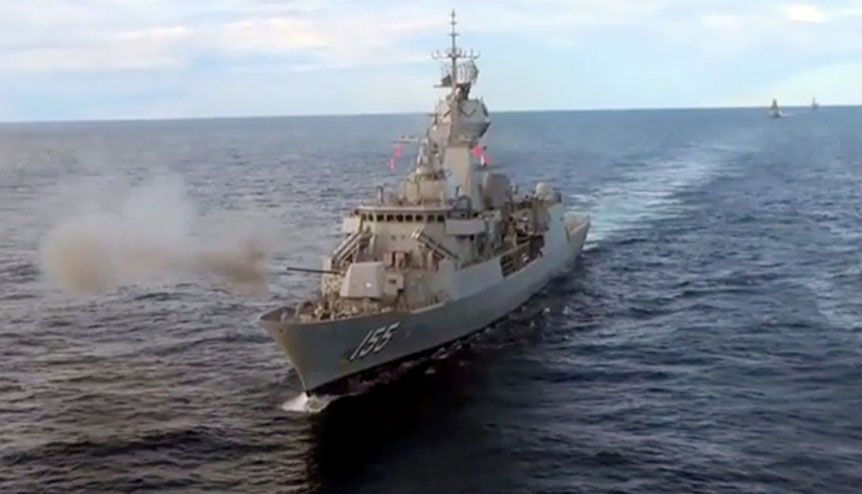 The UK's Policy Exchange think tank has laid out the interim findings of its Indo-Pacific Commission to conclude that India and the wider Indo-Pacific region must form the essence of a manifesto of what a Global Britain looks like in the 2020s and beyond.
Against the backdrop of crunch post-Brexit negotiations and what increasingly looks like a no-deal exit for the UK from the 27-member European Union (EU) economic bloc at its doorstep, the need for wider alliances has never been greater.
Policy Exchange, a leading UK-based think tank, had convened an international Indo-Pacific Commission of current and former political, military, and thought leaders to help frame the scope of what a new UK strategy in the Indo-Pacific should be.
Chaired by Stephen J. Harper, the 22nd Prime Minister of Canada, the commission represents the UK, India, Canada, the US, Australia, New Zealand, Japan, South Korea, Sri Lanka and Indonesia. With inputs from each regional expert commissioner, the Policy Exchange recently released interim findings as part of a report entitled 'A Very British Tilt: Towards a new UK strategy in the Indo-Pacific Region'. And as the title suggests, the crux of its analysis is that the UK must have a decisive strategy for the region, including appointing a Special Envoy from within the government's Foreign, Commonwealth and Development Office (FCDO), for the purpose of pursuing clearly defined goals.
Read more:
Why the Sitmex naval drill matters for Indo-Pacific
Indo-Pacific instills new momentum into India-France ties
India and US move towards securing the Indo-Pacific
India is the new go-to entity in the Indo-Pacific
"As it contemplates its global interests post-Brexit, the UK could and should play a significantly larger role in the Indo-Pacific Region. Specifically, it should aim to foster a community of free and independent nations committed to upholding peace, stability, prosperity, and access in the region," the report highlights.
Strategic Vision
A strengthened rules-based Indo-Pacific order requires an enhanced form of association and communication that builds and improves upon existing regional institutions, as well as creating new ones where there is an obvious need for an enhanced, rule-governed level of regional coordination. Stability and prosperity in the region cannot be achieved without dialogue leading to agreed norms of behaviour, according to the report.
"The necessity of a coordinated regional and indeed global response to Chinese disinformation around Covid-19 is but one recent iteration of this principle. These are values shared by all independent nation states – not just democratic ones – which have a sovereign interest in being able to freely choose their trading and security partners," it notes.
However, it cautions that while the UK does not seek to open up any new Cold War scenario, in upholding its values, it must recognise the increasing strategic competition between two competing visions of regional order – that offered by China and the United States.
"This is the reason why the UK should articulate a clear statement of the guiding principles that will shape British strategy in the Indo-Pacific region," it notes.
Earlier this week Australian Prime Minister @ScottMorrisonMP welcomed our latest report "A Very British Tilt: Towards a new UK strategy in the Indo-Pacific Region".

— Policy Exchange (@Policy_Exchange) November 25, 2020
An Indo-Pacific Charter
One of the many suggestions is for regional countries to take the lead in shaping a clear set of mutually shared aspirations for the future of Indo-Pacific relations that other major global players like the UK can support, in the form of an Indo-Pacific Charter.
It notes that such principles reflect goals and convictions endorsed and often expressed by the majority of nations in the Indo-Pacific, from India as the world's largest democracy; to Japan, the world's third-largest economy; to Fiji, a small member of the Commonwealth.
"Britain should apply its strategic heft in support of its regional friends and allies who back the principles in this Charter as the foundation for an updated vision of peaceful and cooperative relations between Indo-Pacific countries, leading to the maintenance of a stable geopolitical order and a free and open region," it adds.
Pivotal allies
The analysis concludes that Britain's "clearest and most natural partners" for pivotal coalitions include its Five Eyes allies in the region – Australia, Canada and New Zealand – plus Japan and India.
"Britain's relationship with India is complex, given past history, but New Delhi is reassessing its traditional strategic policy and there is scope for a major UK-India 'reset'," it points out, with such a reset dubbed a "necessary and timely" development.
"As the bulwark of South Asia and the major power sitting astride the Indian Ocean, India has the potential to be a major trade partner – especially in technology – as well as a security partner," it notes.
Britain is therefore encouraged to anchor its Indo-Pacific efforts in some of these already existing partnerships, which includes India, incorporating a "variable geometry" of larger and smaller states around common interests. A new UK-led "Financial Technology Growth Platform" should draw on British financial, technical and regulatory expertise to spread regulatory best-practice and to support the regional growth of the API ecosystem, ie the data access rules and programming protocols allowing digital apps to interact with each other. This platform could then also be used to support cooperation with Indo-Pacific countries on tackling corruption, fraud and money laundering.
The several recommendations resonate with India's own increasing thrust on the Indo-Pacific, most recently during the visit of Indian Foreign Secretary Harsh Vardhan Shringla, who described it as the 21st century's "indisputable" locus of political and security concerns and competition, of growth and development, and of technology incubation and innovation.