WHO elects India to its Executive Board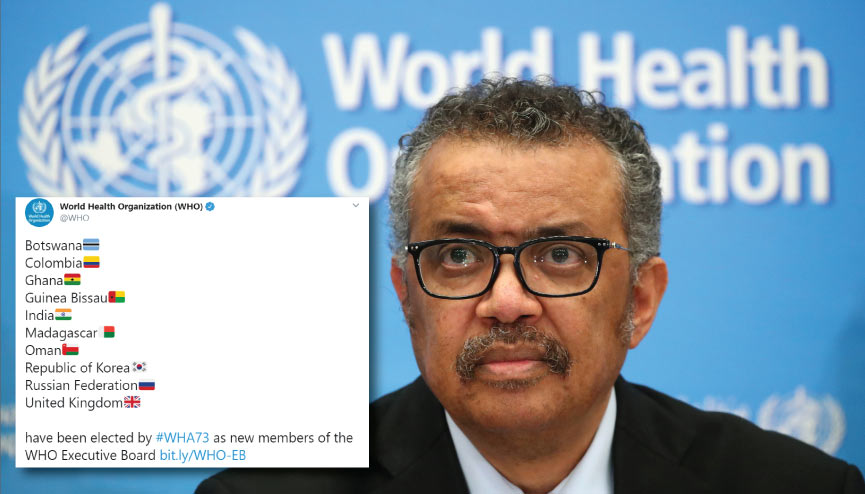 India was among the 10 nations to be elected by the World Health Assembly to the Executive Board of WHO.
India was elected by the 73rd World Health Assembly as a member of the World Health Organisation's Executive Board for a period of three years. The other new members include Botswana, Colombia, Ghana, Guinea-Bissau, Madagascar, Oman, Republic of Korea, Russia, and the United Kingdom.
The Executive Board is comprised of 34 individuals technically qualified in the health sector designated by a member states which are elected by the World Health Assembly.  The principal functions of the Executive Board is to give effect to the decisions and policies of the Health Assembly, to advise it and to facilitate its work.
India's chairing the WHO's Executive Board comes after the country co-sponsored a resolution by a bloc of nations calling for an independent probe into the WHO's handling of the COVID-19 outbreak.
On Monday, US President Donald Trump faulted WHO for having done 'a very sad job' and he was considering whether to cut the annual US funding from $450 million a year to $40 million. Trump has also claimed that he has proof suggesting the COVID-19 originated in a lab in China.